How to Build a Successful Partner Ecosystem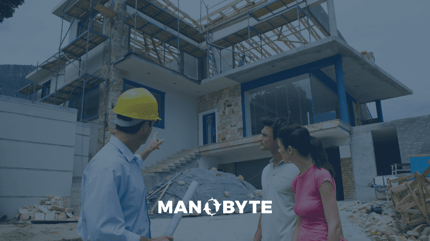 We have all heard the saying that "two brains are better than one." That is certainly true with channel partnerships. When done right, they have the power to help partners accelerate their growth, expand sales, reach new markets, touch more customers, and solve more problems. We CAN accomplish so much more when we work together than we can alone.
Let's face it, building products manufacturers, distributors, contractors, builders, and architects are all struggling to stay on top of an industry and a world that is constantly in motion. To keep up, we need each other.
Channel Partnerships Are More Important Than Ever
Building a successful channel partnership program requires planning and consistent effort. It also demands a strategic approach for how you will recruit, motivate, and engage your various partners. Likewise, there needs to be total buy-in from leadership along with time, resources, and patience to nurture it.
Here is a shortlist of the framework you need to build a partner ecosystem or contractor program:
Determine which partners are the ideal partner
Determine how you will organize your partners
Decide which products will be sold through your direct versus indirect channels
Decide how you will incentivize selling your product by determining what each channel partner values
Determine how you will manage those incentives
Determine what marketing and sales assets you will provide your partners and how you will manage those assets
Define the measures of success for your company and your partners
Develop processes for gathering partnership feedback and evaluating partnership effectiveness
How Will Your Partner Ecosystem Operate
Along with your overall partner ecosystem strategy, you have to have some operation strategies in place as well. You will need to:
Determine how and when you will communicate with partners to keep them engaged and growing
Effectively convey how your products bring value to the partner's business and separate value to end customers
Determine what kinds of digital support, software, technology you need to have in place (Partner Relationship Management tool, CMS, Portal)
Ascertain how you can attract, engage, and delight your customers and your customers' customers
Identify how you can leverage digital content to educate and engage your partners and your partners' customers
Establish how you will gather 360° feedback from your partners to determine how to improve your revenues from indirect sales channels
How Do You Recruit Channel Partners
Once you have your channel strategy and operations strategy outlined, it is time to find some partners. You can leverage various tactics of inbound marketing, account-based marketing, and sales prospecting to recruit specifiers, installers, and retailers into your various partner programs.
Researching your prospects and their business as well as talking to B2B customers can help you get a broader view of potential partners. Create an effective ideal customer profile where you've determined potential partners' business models, challenges, purchase processes, competition, and buyer persona to guide your partner recruiting messaging and efforts
Recruiting and retaining distributors, dealers, architects, builders, contractors, engineers, and various other indirect sales agents can be complex and challenging. The better the partner, the harder they may be to recruit because they've already been swooned by competitor brands.
Potential partners don't care about you; they care about what will improve their margins and improve their operations. What's in it for them?
Contractors for example are risk-averse. They don't want to change products especially when they know something works, so as you try to recruit them, you have to show them why you aren't a risk. An understanding of their business gains and pains, their buyer's journey, a clearly defined sales process, and ongoing partner enablement are all essential to building a successful channel partner program.
To successfully recruit partners you need to:
Create an idealistic view of the perfect partner and go find the closest thing
Demonstrate the value add for their business in your program messaging by knowing exactly who they are and what drives their decisions
Turn the focus off you and your product and focus on solving your retailers' and installers' problems
Make it a "no-brainer" scenario. Demonstrate how becoming your partner will yield benefits for their business (make sure it's clear it will be worth their while)
Share partner success stories and hard data
Don't expect partners to do anything for you. They are looking for you to be a benefit to THEM.
Go to them by attending industry events, trade shoes, webinars, and following Reddit/Linkedin etc. subgroups and post-podcast conversations
Consider high potential, low revenue-generating businesses that could flourish and take you with them (For example, don't forget the little people like contractors - sure they are only one person, but they may have the ear of many decision-makers)
We all like attention so follow up with interested partners on Linkedin as quickly as possible
Build trust and stay engaged throughout the recruiting process and AFTER; provide clear expectations for your internal sales teams as to what managing the success of your partner program entails from each of them.
Offering rigorous onboarding for your partners is essential for their fidelity and success.

Watch: Kevin Dean and Jay Skinner discuss how to create a unified and seamless buying experience at each stage of the channel partnership.
How Will You Engage Your Partners
In order for a channel partnership to work and be prosperous, the support and engagement need to be continuous. Your partners have their own businesses to run so partnering with you has to help them help themselves.
It's important that you compile or create sales playbooks that partners can use with their customers. These sales playbooks support the goal that each of your partners clearly understands your brand and the proper use cases of your products. As you strategize what it will take to build your partner program, determine the training your partners will need in order to effectively specify, recommend, sell, and install your product.
As you think through building a contractor program, distributor program, or another form of the partner program, pin down what your communications with partners will involve. You'll want to communicate with your partners often. Your proactivity and responsiveness to your partners can be the difference between a bad, good, or fantastic relationship. By setting up internal systems to deliver responsive sales support and efficient account managers to resolve issues will help you build a lot of trust and reciprocity with your partners!
How Do You Guide and Grow Your Partner Ecosystem
The right software and automation can be you and your channel partners' best friend. Effectively managing your channel partner relationships without the right digital tools is extremely difficult and inefficient. By having a plan for streamlining communications, automating essential processes, and developing and disseminating useful data, you and your partners will be more effective and be able to reach your goals together.
A partner management tool, like a PRM or a portal, or at the very minimum, a CRM, is needed. Your partners will need to be able to access the sales enablement and marketing collateral needed to effectively promote and sell your products. A solid partner portal or PRM will allow your partners to self-serve everything they need, for example:
Current inventory
Production schedules
Past and present orders
Current order delivery windows
Samples
Specials
Incentive tracking
Marketing and sales collateral
Installation guides and videos
Warranty claims access
Also, in order to guide and grow with your partners, it will be important to regularly determine what is working and what isn't working. Your automation software should have the capacity to gather 360° feedback from user engagement, customer surveys and personal communications which will be essential for guiding and growing your relationships with retailers, specifiers, and installers as you collaborate with them to better serve end customers.
It's important to know which partners are in the top 10% at all times. It will also be essential to plan for regular review of your partner's KPIs as well as your own to determine how well the partnership is working and what support you will need to provide in order to help them achieve new KPI's.
You should track partner profitability over time and ensure partners who are representing their brand are increasing market share for the manufacturer year over year. Not every partner will wind up being a profitable partner, and as you plan, you have to define pre-partnership what your recourse will be to re-engage underperforming partners or cut partners from the program.
Sales enablement strategies in the building materials manufacturing industry are very important to the growth of your ecosystem. They help achieve quick wins which are essential for your partner ecosystem to get up and running and grow. The faster you can get your partners making sales and experiencing success with your product, the more likely the partnership will flourish. Here are some ways you can plan for enabling sales:
Automated lead routing is a great way to make sure your partners are getting the right leads at the right time. Leads can be routed by geographic proximity, product type, quantity, or whatever other qualifiers you would like to use.
Provide lead time information so that your partners can complete purchasing decisions without any guesswork.
Market Development Funds (MDF's) are funds that you can provide your partners to use for localized advertising, trade shows, content creation to improve website traffic.
A Campaign-in-a-Box again provides partners with the assets they need, like ready-made email copy, lead nurturing workflows, and social media posts, to get them selling fast and often.
Don't Forget The Influencers
Your partner ecosystem also needs influencers in order to prosper. These are the individuals within your ecosystem that may not make direct purchases, but who do influence the decision-makers like architects, engineers, builders, and contractors. You will want to find out how you can help them meet their goals. What do you have to offer them that will make their lives and their clients' lives easier and/or better? You can help them become a powerful influencers by providing tools, resources like digital specs, and training in order to understand the value of your product. Sometimes this involves hiring social media influencers.
A healthy partner ecosystem is essential for a building manufacturer to reach its full potential. By putting a solid plan in place, each partner can help one another grow and achieve goals that neither could do alone. ManoByte's Channel Program Strategy Guide gives you everything you need to get started. Together, everyone in the ecosystem can win.


Ready to Dive In?
Work with our team of HubSpot experts and watch us take clunky systems, tech stacks, websites, and portals and turn them into tailored, intelligent workflows that deliver business outcomes.