How Much Does PRM Management Cost?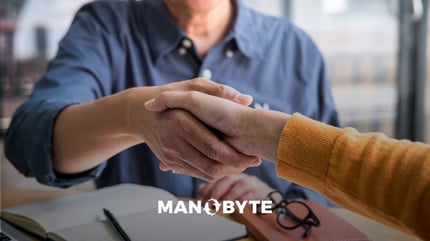 It's entirely possible you've already tried various out-of-the-box partner relationship management (PRM) solutions, yet you've been unable to find the right fit. There's a reason for that—these off-the-shelf platforms try to cram your business into a "one size fits all" box that doesn't really exist. In this case, a custom solution would be ideal to make sure that you and your partners have access to all the tools you need to succeed.
It's natural to hear the word "custom," and automatically assume something is going to be more expensive, but to implement one of the best PRMs cannot be cookie cutter since no manufacturer or partner program is identical. Configuring your PRM to meet your custom channel management needs is by far the biggest part of the project. When you consider the problems that such a partner management software will help you solve, however, you will begin to get a better understanding of why this can be such a critical step for your organization.
Hidden Cost of Internally Implementing Off-the-Shelf Solutions
According to one recent study, the average base pay for a channel partner manager salary in the United States is $82,500. When you consider the channel forces and any pushback they're up against when they're still being forced to wrangle the limitations of off-the-shelf software—like the fact that it's harder to integrate PRMs with CMSs and CRMs that partners may use—they need to have a political backbone to spearhead an initiative that will actually take root and be adopted.
Then, once a PRM is setup, the channel partner managers are on your payroll in order to maintain optimal levels of oversight across your rapidly scaling indirect channel. This aspect of their job itself becomes an uphill battle if a scaleable partner onboarding is not in place.
Now, until you have a PRM in place and automations in place, you'd have another tough task of distributing PRM implementation workload to your existing team. Adding to the plate of an already overwhelmed channel manager or channel management team could cause your partners to be more frustrated than excited and if your implementation team is not bought-in, you could have your brand goals being tarnished by disgruntled indirect sales reps and channel account managers. You can't always put a price tag on intangibles such as this, but it definitely would be a cost worthy of avoiding. Likewise, you could experience both delays in setup and errors from trying to do too much too quickly or by those who lack the expertise to do it right the first time.
Often, when manufacturers choose to implement a PRM internally, there is limited knowledge of and technical skill available to implement critical time saving automations and partner portals. Further, channel marketing managers have little incentive to automate repetitive and recurring tasks because they are comfortable with the way things are and automations would require they spend their time on harder, strategic and relational tasks, which is more work.
Reduce Channel Management Costs with PRM Automations
Indeed, there are ways to automate recruiting, onboarding, training, and certification, so that channel managers have more time in the day to focus on those tasks that truly need them and that will move the needle further on your bottom line.
Likewise, your internal channel managers, also known as indirect sales reps, are currently being paid to route leads even when a PRM can automate lead routing, for example. Couldn't their salaries be spent on more fruitful endeavors to increase indirect channel sales? Without a PRM, your current employees are not reaching their full productivity potential.
Further, with a PRM and time-saving automations, you can recruit more partners without having to find and vet any more qualified channel marketing manager candidates. Let's face it—hiring experienced managers that know what they are doing and how the building materials channel works is a tough task. You don't have to hire more in order to scale your indirect sales partner program when you implement PRM automations.

Not only would a PRM save time when you evaluate, qualify, and route leads, but it also organizes lead files, helps with prospect profile building, tracks leads through the sales funnel, and offers sophisticated funnel workflow management tools.
Hiring an Agency for PRM Implementation
All of the reasons above are why hiring an expert implementation team is usually preferred over hiring internally. An implementation team will already have a proven process to help streamline as many of these tasks as possible. They will also bring with them years of technical and project management experience that are essential to your project's success. Internal team members are usually more reluctant to clean data, for example, but this is an extremely important step to setting up a new PRM.
Likewise, your PRM deployment is essentially a one-time setup task. If you choose to hire a new employee that does possess the technical background to handle the process, they may not have as much to do once that initial setup is complete. At that point, you'd be paying someone's salary to perform basic maintenance and to handle similar jobs that don't necessarily drive revenue for your business.
How Much Does It Cost to Hire an Agency For PRM Implementation?
Generally speaking, hiring an agency to help handle your PRM software needs will cost between $50,000 and $250,000. The cost will vary depending on a range of factors, like the size of your channel. It's best to budget for a portion of your annual revenues within the greater scope of your entire marketing budget.
The more users you need to support, the higher your initial investment will run. More users will also require more training to help them get the most out of your new solution and to encourage user adoption, which is another element that will increase those costs.
Your development needs will also dictate the overall cost of implementation, as a solution that requires more fine-tuning to support your unique business needs, like configuring integration with other software that you're using, will naturally add to costs.
When you hire an agency, you do get additional services and an entire team of experts to help you extract the most value out of your new PRM solution as possible. In addition to the initial setup, configuration and custom development, an agency can also help your with deployment strategy development, quality assurance testing, team training, and partner onboarding training. There are often quick start options you can implement quickly with an agency as well to solve more immediate partner communication needs faster.
Setting Up Your Custom PRM Tools: An Overview
Adding any new system to your business and asking your channel partners to actually utilize it means that you need to understand what problems this new solution will solve, all while illustrating its value across the entirety of your distribution network. But what you're left with is something that will bring with it a far greater ROI than an off-the-shelf solution ever could. Your business will finally be connected with all of your indirect sales channel partners in a centralized location, allowing you to finally get rid of those emails and spreadsheets once and for all. Data, leads, indirect sales revenue attribution, you name it—it's all managed and accessed from a single system.
With the right partner sales tools like this, you can even host a Partner Portal on your website to streamline partner access to essential resources and product updates, too.
Most importantly, you can also have more insight into the performance of your indirect sales channel than ever before, using PRM software to leverage automation and reporting features to give all involved more resources than ever. They'll be able to collaborate more effectively on campaigns and scale your indirect sales channel in all the ways that you need.
Ready to Dive In?
Work with our team of HubSpot experts and watch us take clunky systems, tech stacks, websites, and portals and turn them into tailored, intelligent workflows that deliver business outcomes.