5 Benefits of Onboarding Your Indirect Sales Partners to PRM Software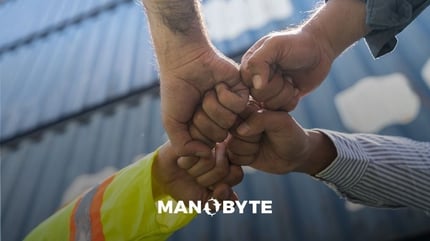 Indirect sales partners have the potential to significantly transform your business. However, for an organization to maximize its investment in this channel, it must empower the indirect sales team to perform its job to the best of its ability. Enter Partner Relationship Management (PRM). But PRM is only as effective as its implementation, which is what makes PRM software onboarding a critical part of the process.
Here's a closer look at the advantages offered by PRM, along with how onboarding your indirect sales partners to new PRM software can help your business come out ahead.
What is PRM and What are its Benefits?
PRM is defined as "any combination of strategies, methodologies, software, or web applications that businesses using a distribution channel can use to communicate with their channel partners." Unlike CRM, which deals with managing customer relationships, PRM focuses on the management of partner relationships. As such, PRM can be a significant asset for any organizations that don't market and sell their products and services directly to end users.
The complete PRM ecosystem was valued at $860 million in 2018 and predicted to grow to $1.65 billion by 2023, according to Forrester. PRM software, in particular, is having a major moment thanks to its ability to help businesses effectively and efficiently manage their PRM processes. For this reason, the use of technology in PRM has skyrocketed recently and will continue to do so in the years ahead. Forrester further predicts the PRM software market to grow from $350 million in pure software revenue annually to $679 million by 2023.
Five Benefits of PRM Software Onboarding
PRM software includes a variety of options, including the ability to track leads, revenue, metrics, inventory, pricing, promotions, lead distribution, marketing development, and other KPIs. It typically comprises several components, including a user-friendly dashboard; a partner portal; a customer database; and the capacity to integrate with other business tools. PRM software is also becoming increasingly customized and automated, which is opening up even more opportunities for facilitating productive indirect sales partnerships.
While PRM software has vast potential, its contributions rely on the degree to which it's adopted and used by team members. This is where onboarding comes in.
While we often think of onboarding in the context of new hires, it also applies to new PRM software. Just as onboarding new employees gives them the tools they need to succeed in their jobs, so does PRM software onboarding give indirect sales partners the tools they need to harness the full power of the technology. Here is a roundup of five specific benefits of onboarding your indirect sales teams to new PRM software.
1. Your indirect sales partners will be more engaged.
Research from the Society for Human Resource Management (SHRM) indicates that a well-executed onboarding strategy supports engagement, which in turn supports higher job satisfaction and better performance levels. Conversely, without onboarding, your indirect sales partners may become disengaged. This can lead to the devaluing of your brand and its solutions in their eyes. As your partners likely represent more than just your brand, onboarding them to new PRM software can ensure that they're compelled to focus their efforts on marketing and selling your products and services.
2. Your indirect sales partners will be more prepared to sell.
The better informed your indirect sales partners are about your products and services, the more prepared they'll be to market and sell your goods. Onboarding PRM software provides indirect sales team members with immediate and easy access to the information they need.
3. Your business will benefit across the "Four Cs."
Successful onboarding has the potential to support company outcomes across four levels. Dubbed the "Four Cs" by SHRM, these include compliance, clarification, culture, and connection. Compliance refers to teaching basic rules and regulations; clarification refers to related expectations; culture supports organizational norms; and connection references vital relationships and information networks.
4. You'll start seeing results sooner.
Learning how to use new PRM software is important from a "big picture" perspective. It has many functionalities, and onboarding can help ensure that team members are familiar with all of them. It's also important in a more immediate sense, however. The more comprehensively your indirect sales partners are onboarded to PRM software, the sooner they'll be able to hit the ground running with it. After all, time is money.
5. Onboarding sets the tone for your relationship with your partners.
Because indirect sales partners aren't part of your immediate team, they may feel disconnected from your organization and its mission. Onboarding partners to your PRM software demonstrates that you value and support them and their contributions.
Indirect sales channels and PRM software are both invaluable growth strategies. However, many businesses fall short when it comes to leveraging the full potential of both because they fail to follow partner relationship management best practices or they choose a PRM tool that isn't the right fit for their channel marketing needs. PRM software onboarding programs can help you bridge the gap toward optimal outcomes across both of these measures. If you have questions about PRM implementation or best practices, contact ManoByte today, and we'll be there to support you.
Ready to Dive In?
Work with our team of HubSpot experts and watch us take clunky systems, tech stacks, websites, and portals and turn them into tailored, intelligent workflows that deliver business outcomes.