What is Asset Management & 4 Keys to Doing It Right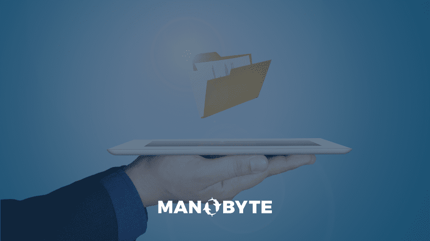 You can have the best product in the world, but it matters very little if you don't have the assets or collateral for sales and marketing teams to build brand awareness, grow market share, nurture leads, and most importantly, convey how it is the perfect solution for the end-user's problems. The assets you create and the ease in which they are accessed and utilized by specifiers, retailers, and installers are instrumental to your success in selling indirectly through distributors, dealers, architects, builders, and contractors.
What Is Sales and Partner Asset Management
One of the key challenges is that sales and marketing, internally and at your partner companies, aren't always on the same page. Sales and marketing collateral management is the creation, management, and distribution of digital sales enablement resources for your internal and external sales and marketing teams and channel partners. These assets often also include, but are not limited to:
sales playbooks
fabrication and installation documents and videos
warranty and guarantee documentation
visualizations
product specs
lead documents
brochures
personalized email messaging
product photos
training guides
articles
case studies
logos
They are used to build relationships, manage partnerships, improve marketing effectiveness, increase lead generation, and ultimately, close sales. Even the most amazing assets aren't going to actually be helpful if they aren't neatly organized and searchable, segmented by user needs, and easy to access
Why is Asset/Collateral Management Important
Improve Partner Relationships - Your business's processes and systems for digital sales and marketing collateral management on behalf of your partners are a critical next step in improving partner relationships and revenues from your indirect distribution channels and contribute directly to the overall buying experience.
Improved Output - Your marketing, sales, and customer support teams can increase productivity if they have the assets they need when they need them.
Brand Messaging Consistency - Asset creation and management helps you control how your partners present your brand and how it is seen by end-users.
Accessibility - If you have a great digital library of assets, your team and partners have to be able to find and use them easily. Likewise, you want your assets to be secure so that only the right people can access the right assets, (like pricing) that you want them to access.
Usage - If your partners and sales and marketing teams don't know about these assets, or aren't sure how to use them to generate leads, they will be useless.
Team Unity - By having an efficient asset management system, your inbound marketing and sales teams, along with your partners, will be true collaborators working towards the same goals, TOGETHER.
4 keys to sales and partner collateral management
1. Asset Management Automation Tools Are Essential
For partners and sales teams to keep assets up to date, make the most of sales reps time, get the right assets to the right people and help customers leverage them in the right way, management is key. Most importantly, asset storage and access have to be asynchronous & distribution should be automated. Automation can come in the form of tools like a file manager, a CRM (Customer Relationship Management), a PRM (Partner Relationship Management), and/or a partner or customer portal. Different asset management software has different benefits like security protocols so that only certain partners have access to certain assets and sophisticated search capabilities so partners can quickly locate the asset they need or see what is available. Your asset library also needs to be accessible on any device at any location. As you consider what asset automation tool is right for you, look to the future and make sure it is one that can grow as your company and your partner ecosystem blossom.
Hubspot Asset Management
HubSpot has a number of tools, Marketing Hub File Manager, Service Hub Knowledge Base, and Sales Hub Playbooks, that can help you to store, organize, find, distribute, analyze, and overall (internally) manage your digital assets effectively. Its Sales Hub has all-in-one sales software to automate your workflows including document storage and organization. With rigorous naming conventions, how tos, processes, and file and folder creation in place, your teams will have all the assets they need at their fingertips in order to be successful. With HubSpot, you will also be able to get analytics to determine how your assets are performing to make asset clean-up, planning, and creation simple. With seamless integration of third-party assets, you can also easily transition your current asset management system into one that will grow with you.
MindMatrix Asset Management
MindMatrix's PRM software and channel marketing tools provide you with sales asset management and customization tools that allow you to easily store and personalize assets for the unique needs of your various partners as well as track asset performance. An asset management software tool like this instead of manually makes it easier to manage partner relationships and can increase partner adoption by providing them with the assets they need to market themselves and your product. MindMatrix goes one step further than just filing and organizing your assets. It has an AI asset recommendation engine that suggests the most relevant asset based on the partner, sales cycle, buyer behavior, and buyer attributes that your indirect sales reps are catering to. More good news, your current assets will seamlessly integrate with MindMatrix software making the transition smooth, and they offer content syndication of sales and marketing assets to third-party sites and partner portals for use at the local level.
Customer and partner Portals
A portal is like a PRM; in fact, PRM's are portals. But many portals, like the Partner Deals Portal app, are simplified versions of PRM's. As an extension of your HubSpot CRM, the Partner Deals Portal app removes the friction from trying to oversee deals being managed by your distributors, dealers, builders, contractors, and architects. The Partner Deals Portal app allows you to aggregate deal information from across partners directly into your HubSpot CRM. With the Partner Deals Portal, you're able to effectively manage your channel strategy from your HubSpot portal—without being locked into any one full-scale PRM solution. The Partner Deals Portal does not require your partners to have a HubSpot subscription or be added to your HubSpot account. Give partners access to their side of the Deals Portal only, where they can register and manage their deals without visibility into your entire pipeline. Your partners get access to an easy-to-use deal registration portal, and you have complete visibility into your partners' deals in the same place that you're managing direct sales deals.
Portals can be a good solution if you aren't ready to invest in a full=scale PRM software. You and your partners can still organize and share important resources. A portal is secure and will allow you to customize which assets, which customers can see. A portal also affords users on-demand access to co-branded assets and content and allows you to easily manage and share campaign content.
2. Segmented, personalized, and easy to find
For assets to be valuable, they have to be easy to use and match your partner's branding too. Not all partners will receive nor want the same assets and no one enjoys digging through an endless stream of files that are irrelevant to them. Distributors, dealers, builders, architects… will all want to access different collateral. Likewise, they won't all want the same assets in the same format. An architect for example may not want product specs in a pdf; they would prefer a BIM file. A contractor and his team of installers may want the instructions in the form of a video versus a pdf. Make sure that your assets are available in various mediums (printable, digital, text, visuals, video) when possible. Another key to customization and personalization is delivering the right asset at the right stage of the buyer's journey.
3. Good asset management is utilized
In order for asset management to be beneficial, it has to be highly searchable. Many internal sales and partner account representatives become the "babysitters" of assets and spend a lot of time finding and delivering the right assets to the right people. This is a waste of valuable manpower. Indirect sales reps need to be able to find the right answer for the right customer. The Campaigns-in-a-Box assets you provide to your customers should make sense for their target audience, otherwise, they will not be used. Therefore, a highly searchable library with intuitive steps along with training on asset utilization and search tools are also essential.
4. Good asset management is measurable.
Assets can and should be measured and evaluated. It's important to determine how assets are performing. Regular analysis will help you see which assets are being used by your channel partners as well as your internal sales and marketing teams. Your asset management software, if adequate, will help you to track the usage and performance of your content.
Asset Management Makes You Better, Faster, Smarter
Asset management is a critical piece of your partner enablement program and an essential piece of sales enablement. With proper management, the assets can be easily uploaded, searched, measured, and cleaned up. They can easily be leveraged by your partners and sales teams, and ultimately, as they say at HubSpot, you can sell better, faster, and smarter.
Ready to Dive In?
Work with our team of HubSpot experts and watch us take clunky systems, tech stacks, websites, and portals and turn them into tailored, intelligent workflows that deliver business outcomes.