Partner Onboarding: The Forgotten Step of Channel Management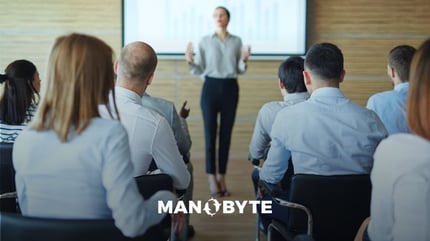 Whenever you add a new partner to your existing distribution network things move quickly, and it's common for certain elements to slip through the cracks and become forgotten - with partner onboarding unfortunately being at the top of that list.
Sometimes it's because you as the manufacturer haven't provided enough training materials to get the job done properly, or because the training materials themselves are so extensive and drawn out that the partner can't realistically absorb all that information. Or perhaps the information is not organized in a way that makes it easy for partners to grasp the message you're conveying.
Regardless, the end result is the same: both your channel managers and your channel partners aren't operating quite as in sync as they need to be, which can only lead to bigger and more fundamental problems if left unchecked.
Thankfully, all hope is not lost. It is entirely possible to create engaging channel partner onboarding materials and organize them in a digestible learning management system or PRM to help partners hit the ground running in all of the ways that you need. You'll just need to keep a few things in mind along the way.
Onboarding: Getting a Critical Relationship Off on the Right Foot
By far the most important thing you need to understand in terms of partner onboarding is that you need to assign ownership of this process to one person as soon as you can. Far too many organizations make the mistake of essentially handing over the partner onboarding process to multiple people without a specific leader. You may think that this means work will get done faster and that there will be a certain level of accountability. However, what you're really doing is creating a confusing situation where nobody can be quite certain what collateral needs to go where and when, who's doing what, who gets the final say, and thus complicating something that should be inherently straightforward.
At a bare minimum, you should have an internal sales rep or channel program manager who is responsible for making sure that processes are well-documented. If you want to bring together people from different departments (like sales, marketing, and operations) you're more than welcome to do so, but everyone's role within that team needs to be defined as clearly as possible and one person among them should be the leader, and thus ultimately responsible for the entire partner onboarding process.
Along the same lines, you'll want to reach out and engage proactively with your new partners during the onboarding process to create a warm and welcoming environment right out the gate. Don't just drop a lot of documentation in someone's hands and leave them to fend for themselves. Engage with them via regular partner meetings and participate in demand creation activities whenever you can. The importance of clearly and consistently communicating with channel partners is something that absolutely cannot be overstated.
The Power of Training Your Partners
It's critical for you to understand that in terms of training, your job is NOT done as soon as you're finished offering insight on the technical specifications of your product.
Far from it.
Partners don't just need to know what your solution does in a literal sense. They need to know what it does better than every other product on the market. They need to fully understand and buy into that special quality that makes you so unique - that's how they're going to be able to sell your solution to target buyers.
This means that you need to provide effective training on an ongoing basis that is focused on the ways your product or your go to market framework solves customer problems first and foremost. One of the three major areas that you'll need to focus on is sales.
Your partner's indirect sales reps will need to know who the end buyer is, what the customer's primary purchase motivations are, how the solution should (and should not) be positioned, what they can do to overcome objections, and how to add value during the purchase process.
They will also need to know the technical side of your solution to be confident that your building product can deliver exactly as it was promised. In other words, this means you'll need to provide them with enough training to the point where they are equipped to demonstrate, configure, and support the solution moving forward. They need to have the right answers or at least know where to get the answers to customer questions.
Lastly, they need your help generating demand for the product and generating interest in the kinds of projects your products are used in. Campaigns-in-a-box will need to encompass digital and physical engagement tools, messaging, and other materials that channel partners can use to craft the type of marketing campaigns and events needed to sell that product moving forward. Through channel marketing automation is an even more effective option.
Empower Your Partner Onboarding Process Today
If you're able to master these parts of the partner onboarding process, you'll have done more than just bring someone new into the fold successfully. You'll enhance productivity and collaborative efforts in a way that also enhances revenue at the same time.
At ManoByte, we understand exactly what an important role partner onboarding plays whenever you begin a new relationship with dealers, distributors and contractors - both in terms of the collaboration you need them to invest in over the short-term, and the long-term benefits that this will all bring with it. That's why we want to help you create more engaging partner onboarding collateral as quickly as possible.
You can download our Channel Management Program Approach for additional tips and manufacturer specific channel management recommendations:
Ready to Dive In?
Work with our team of HubSpot experts and watch us take clunky systems, tech stacks, websites, and portals and turn them into tailored, intelligent workflows that deliver business outcomes.