Five Ways Partner Portals Build Trust in Your Channel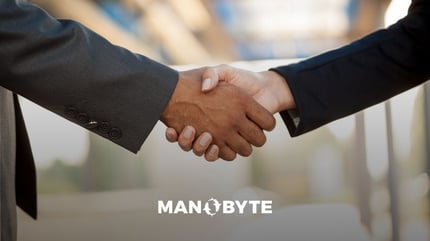 Channel sales are an integral part of revenue for many businesses. Channel partners play a powerful role in driving new and return business, yet are often plagued by challenging relationships with the brands they sell.
Managing channel partnerships well allows for better sales and referral figures, improved brand loyalty by partners and customers, and broader reach for your company's products.
How can brands improve their relationships with channel partners? Today, software programs known as partner portals or channel partner management software help.
These programs, much like customer relationship management (CRM) programs, help by giving organizations a single source of information about all aspects of the channel partners and their relationships with your organization.
The Nature of Channel Partner Relationships
Channel partner relationships are often complicated. Channel partner salespeople often are selling multiple products or services, some of which may be from your competitors. These adjunct sales pros need to keep track of many products, specs, and applications. They will, by nature, be unlikely to keep all the nuanced aspects of your products fully in mind.
Your own sales team may see channel partners as competitors who are not as adept at the details of your products.
That's why it's essential to have powerful tools available to manage, nurture, and grow partner relationships.
Partner Relationship Management Defined
Partner relationship management (PRM) tools are an ideal way to connect with, support, and inform partners about key aspects of your company and products. It should function as a one-step shop for information, marketing materials, spec sheets, price lists, promotions, and discounts available to assist partners in landing sales.
Typically, a partner portal is a password-protected site that is intended for internal use, communication, and coordination between your company and partners.
Why create a partner portal? It's an ideal way to gain and build trust with your partners, helping you to stand out in what may be a crowded field of other suppliers that partners are selling.
Five Ways PRM's Build Trust
Here are some of the trust-building features of a partner relationship management solution.
1. Document Management
Complex organizations have multiple documents that channel partners need to be effective. Your PRM helps keep all your documents organized and easily downloadable from a single source. Upload your files to a secure location and be sure that the portal is mobile-friendly so that partners can access information while in the office or on a sales call.
2. Lead Management
Manage channel leads and deals from a single platform. By managing this process centrally, you can avoid multiple channel partners going after the same lead. Improve the sales cycle, manage data and efficacy, and promote fairness among your channel partners.
3. Certification and Training
If your business has a partner certification program, you can use your PRM portal to manage customized training, online education programs, and testing that allows partners to manage certification. These training and certification programs are an ideal way to inform partners about new products and features, best practices and technical knowledge. It's also an effective tool for onboarding new channel partners and new salespeople about your products.
4. Sales Playbooks
Want to help channel partners be successful? Share your sales playbooks in your portal. Do you have ideal customer personas, objection talking points, sales handbooks, videos, and information that lets your partners in on the best techniques and successful channel enablement strategies?
5. Paperwork Management
When you require approvals or documentation from and to your channel partners, you can use the partner portal to route, track, assign, and complete internal business processes.
Benefits to a PRM Portal
With a partner relationship management solution in place, you'll see major benefits that will pay off, including:
Better Collaboration
The partner is a gateway to better communication and collaboration among teams in all organizations. Communication among staff, about leads, and throughout the sales process provides for faster and more effective results.
Stronger Measurement
PRM portals allow for data to be collected, stored, and analyzed in one place. By using dashboard and report functions, you can keep your staff and partners apprised of key performance indicators and progress. Self-service adds a layer of transparency that allows for real-time insights by professionals in all corners.
More Loyalty
Channel partners want to feel valued. You can build loyalty to your brand with high-value tools that give partners information they need when it's most needed. Make it easier for your partners to be successful and they'll be more inclined to sell and close on your behalf.
Incentivize Sales
Your partner portal is an ideal way to manage incentives, sales contests, and other rewards for channel partners. Track progress, promote success, and drive healthy competition to lead to more sales.
Troubleshoot Problems
The portal is an excellent way to troubleshoot problems that channel partners, and their customers, are having. A lack of support after the sale can lead to ill will and make partners less inclined to make future sales. Create a partner portal that supports your partners throughout the product life cycle.
How to Get Started with a Partner Portal
Buying or designing your own partner portal is an important step to drive more sales. It begins with great content. Think about the content you want to provide, how to categorize that content, and what questions your staff are most frequently asked.
Building a partner portal should focus on what they need to know to be productive and effective. Consider having some partners be involved in building, testing, and assessing the portal periodically. You'll end up with more satisfied and productive collaborations.
ManoByte understands how to nurture partner relationships to drive more revenue and profit. Learn more about our software solutions, technical consultations, and optimization strategies by contacting us today.
Ready to Dive In?
Work with our team of HubSpot experts and watch us take clunky systems, tech stacks, websites, and portals and turn them into tailored, intelligent workflows that deliver business outcomes.