As brands increasingly use channels, partnerships, and alliances as a primary vehicle to reach customers, managing these relationships in a consistent, predictable, and productive way will be critical.
Strong partner programs that serve indirect routes-to-market will differentiate companies in the next decade, and B2B channel pros need the right technologies to support and scale them, providing personalization and self-service at every interaction point (e.g., recruitment, onboarding, training, enablement, incentives, co-selling, and co-marketing).
As we discovered in the Forrester report "Death Of The Traditional IT Channel," channel ecosystems are entering a period of unprecedented change.
Inefficient workflows. B2B channel pros who rely on spreadsheets or aging custom-built applications for PRM often can't keep up with certifications, leads, incentives, and deals without proper workflows and business logic in place. Manual tasks such as service communications, tracking opportunities, and marketing development fund (MDF) audits take considerable field time, which makes channel partners frustrated and question the brand's commitment.
Increased need for personalization and scale. Very few programs have a homogeneous set of partners that can be managed via a linear gold/silver/bronze type of program. Our research has identified more than a dozen types of partners per program, with an additional eight job roles inside each.
The permutations grow with multiple product lines, tiers, geographies, and economic models. This level of scale requires new automation technologies that will soon include AI, machine learning, and predictive analytics.
Sophisticated segmentation and targeting. B2B channel pros are moving away from the shotgun approach of the past — amassing a long tail of dormant partners with the hope of activating them with the right mix of incentives and charm. Channel partners have also become smarter, understanding the constraints on their time and resources.
The top-performing partners are placing their bets on — and giving their loyalty to — brands that offer the best PRM systems to smooth their business processes and knowledge transformation and drive joint opportunities.
B2B channel professionals and their technology organization counterparts have invested in PRM since the early 2000s as a single source of truth for indirect sales. It was usually a silo-driven system that rarely integrated with back-end enterprise resource planning or sales and marketing systems. As CRM started to grow significantly in the mid-2000s, it challenged PRM as the core source of truth for indirect sales. PRM then went through a retrenchment period before it rebounded in the past five years as a critical horizontal platform. Fully integrated with modern cloud-based CRM systems, the PRM solutions here all provide critical tools and workflows for the entire partner life cycle including:
Partner Management
Planning and contract management
Performance Management
Onboarding, training, and service management
Partner content management
Partner opportunity management
Partner Marketing Management
Business Intelligence and Channel Data Management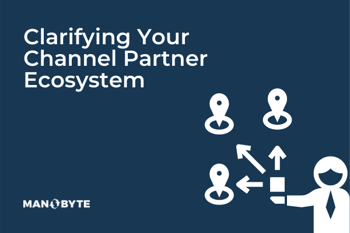 Partner management
This is the database schema, taxonomy, security, and multi-tier profile management for modeling your channel partner ecosystem at the company and individual level. It includes organizational and location structures, governance, partner tier levels, partner business model types, skills and certifications, market savvy, staff role constitution, partner-to-partner relationships, etc. The schema can extend to include custom attributes.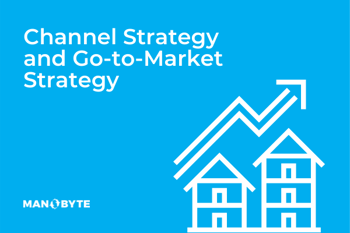 Planning and contract management
Solutions incorporate elements of channel strategy; planning at the company, region, or product level; go-to-market; coverage mapping and execution; and capacity planning. They also support contracting with different partner types, while complying with local regulations and legislation in every region in the world.
Performance management
Most PRM solutions can model the gives (performance) and gets (rewards) of the master manufacturer-partner relationship program (tiers). Designing multi-tiered incentive programs at the company and individual level drives motivation, behaviors, and loyalty, with backup from extensive dashboards and notifications that serve channel account managers, finance, operations, and marketing.
Onboarding, training, and service management
Platforms include partner segmenting, targeting, nurturing, and recruitment, along with learning management functionality such as education, training, goal tracking, and certifications. They support robust technical support mechanisms such as a help desk with modern tools such as chat, knowledge base, community, and support tickets.
Partner content management
A partner portal is a website through which content, applications, and communications flow between a manufacturer and its channel partners. Most PRM implementations begin with a personalized, content-centric partner portal. The key portal management requirement is adaptability because savvy channel pros want to advance their partner portals to support the more valuable business processes and interactions.
Partner opportunity management
Supporting co-selling initiatives is a core part of PRM. The ability to register deals, distribute leads, and apply custom business rules for qualifying, ranking, and scoring leads is critical in driving indirect sales growth. The multitiered, multifaceted approach is what differentiates the functionality of a PRM from CRM systems. Collaboration mechanisms from the brand to the partner through the entire sales cycle and partner support for the customer buying journey are key differentiators of leading partner programs.
Partner marketing management
Solutions support local partners' co-marketing initiatives with the setup of MDF, co-op funding, and through-channel marketing functionality such as cobranded assets, email, social, search, or syndicated content — hallmarks of a best-in-class channel marketing strategy.
Business intelligence & channel data management
Offering prepackaged reports and dashboards with support from an analytics engine that helps a brand determine the most efficient and productive adjustments to the program is another key attribute of today's solutions. The next major evolution of PRM will be around AI, machine learning, and predictive/prescriptive analytics, with several vendors already working with early adopters. Leveraging the mountains of data inside the PRM system as well as external feeds such as point-of-sale, inventory, pricing, distributor, and end user reporting will crown the next generation of leading vendors in this space.
Need to improve your partner system? We help manufacturers setup and optimize their PRMs, partner portals, and partner sales engagement strategies.
Ready to Dive In?
Work with our team of HubSpot experts and watch us take clunky systems, tech stacks, websites, and portals and turn them into tailored, intelligent workflows that deliver business outcomes.