Six Ways Manufacturers Can Adopt Channel Marketing Strategies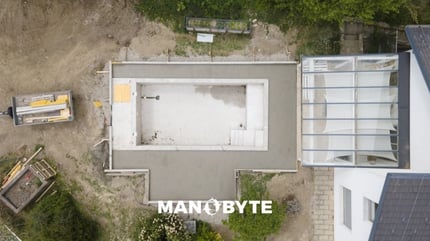 Channel marketing has long been a staple for sales for manufacturing companies. Even before our digital age, selling via partners and resellers was a proven way to generate good word of mouth and additional revenue.
Why, then, is the industry slow to adopt strategies to increase channel sales? It's a baffling issue but one that savvy manufacturing marketers can use to boost sales and transactions.
.
The Conundrum of Channel Marketing
Two recent studies spotlight the surprising condition of channel marketing today. According to the 2020 State of the Partner Ecosystem report by Crossbeam, partner programs are a considerable source of revenue for vendors.
According to a survey noted in the report, more than 90 percent of respondents indicated that partnerships have a quantifiable impact on revenue. The impacts include expanding market reach, entering new markets, and supporting client retention.
However, 79 percent of those responding said it's a challenge to get more resources for channel marketing programs, with less than a third having a partner relationship management program.
For manufacturers specifically, there are more challenges.
A recent survey shows that manufacturers and channel partners are spending much less on marketing than in other industries.
The reason? A lack of confidence among channel partners that the brands they represent are taking channel marketing programs seriously. Channel partners say that marketing programs provided to them are incomplete, scattered, and poorly integrated.
Channel partners need websites and landing pages more than direct marketing pieces and use digital channels more than those in other industries, the report notes.
Why is it so difficult to get resources for channel marketing?
There are many reasons why channel marketing is stalled. For one, it's historically been a challenge to quantify financially the value of tools and systems to manage channel marketing.
Attributing partner revenue accurately is an important place to start, and marketers can work with finance and sales departments to develop systems to accurately track and credit revenue to channel partners.
What Can Manufacturers Do To Improve Channel Marketing?
The opportunity to use channel partners to drive revenue is huge. How can your manufacturing company improve the results?
Here are 6 tips for adopting channel marketing strategies.
Tip #1. Know the Data
In addition the method of applying sales accurately, you also need to understand the makeup of your sales, including:
Buyer preferences
Market history
History with your channel partners
Local knowledge of end-users. Is it with you or channel partners?
Partner brand awareness and reputation
Your brand awareness and reputation
Your budget for channel partner marketing
Tip #2. Fully Develop the Method
Make sure that you have a clearly thought out channel marketing strategy. Be sure that partners know whether they can just make referrals, sell your products directly or only provide support.
Be clear on whether there are territories and how to handle conflicts of interest. Some of your channel partners may be selling other products or even your competitors' products. Make sure the partner program you build is mutually beneficial.
Also be sure to determine how the program will be evaluated, including the reports and analysis you will provide to channel partners.
Tip #3. Build From a Partner Perspective
When creating or remaking products, consider your partners' point of view. Are you making it easier for channel partners to close deals on your behalf? For busy channel partners, you want to make it as simple as possible for them to drive your success.
Tip #4. Help Partners Value Your Products
Channel partners need to be able to sell your products effectively. That means they need the most recent product information, collateral, and most effective techniques to use to explain the value proposition.
Channel reps often do not have time to focus on product knowledge, so it's important to make sure that there are good bridges between your sales and marketing teams and distributor sales teams.
Online resources, for example, that co-brand brochures and spec sheets are a good way to make it easier for others to help sell your products. Newsletters, on-demand webinars, and events are other good ways to get information to those who will help your bottom line.
Tip #5. Market Your Channel Partners
The marketing flow needs to go in both directions. In addition to relying on channel partners to market your products, you should do the same.
Consider websites or landing pages dedicated to your channel partners. Build pages that are SEO-optimized to have their customers find you and your customers to find them.
Help with demand generation, SEO optimization, and marketing strategies that have been effective for other partners or your company.
Tip #6. Attract More Channel Partners
There's value to having channel partners, so part of your strategy has to be in attracting new partners.
Website content, newsletters, and email campaigns need to point out the benefits of working with your company as a way to sell deeper into their existing customer base, breaking into new verticals, competing better for local market share, co-marketing their products and services, and working with your brand. By focusing on their growth potential, you can add to your own.
ManoByte works with manufacturing companies to help boost sales, improve marketing, and optimize websites. Let us help your manufacturing company improve your marketing program. To learn more, contact us today.
Ready to Dive In?
Work with our team of HubSpot experts and watch us take clunky systems, tech stacks, websites, and portals and turn them into tailored, intelligent workflows that deliver business outcomes.