Should You Launch eCommerce? Evaluate Costs, Challenges, Implications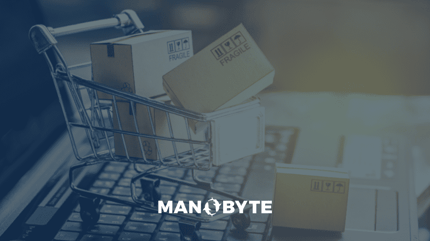 The B2B companies that choose to refrain from adding eCommerce functionality to their websites are placing themselves in a much more precarious market position as research report after research report over the past two years show the same trends accelerating: B2B purchase paths are becoming almost indistinguishable from B2C purchase paths and the most convenient and transparent sources are winning.
How Much Does It Cost to Add eCommerce
The average web development fee for building eCommerce capabilities starts at $10,000 and usually costs up to around $250,000 - though some projects can exceed $250,000.
Cost depends largely on the following factors:
The scope of basic versus advanced filtering capabilities needed.
Your Pricing structure. Is your pricing variable, fixed, calculated using Configure, Price, Quote (CPQ) models, or otherwise?
Number of product SKUs to be listed.
Depth of product information displayed per product SKU.


Is Adding eCommerce Functionality to Your Website worth it?
According to recent research gathered by MDM, a full two thirds of distributors expect that eCommerce will account for more than 10% of their total sales in 2022 and beyond.
That's what the research says. Now, what does the financial analysis say?
Taking a conservative approach in identifying possible returns, adding eCommerce functionality is a no-brainer decision for any B2B company with revenues of $25 million or more because the project would likely cost only 0.04% to 1% of revenue anticipated from eCommerce sales in a year assuming those sales account for 10% of $25 million.
To be facing a decision that requires investing very little by proportion to the initial and lifetime returns that building products manufacturers can expect from adding the functionality is the easiest part of the decision, because we all know it's not that simple.
There are a multitude of challenges within your organization and within the framework of your channel distribution model that must be addressed. The good news is, there are solutions.
Challenges for Implementing B2B eCommerce
A sampling of the primary challenges for B2B sellers to overcome include:
Challenge #1: Variable Pricing Models
Not only do supply and demand affect pricing, but the point of sale location and the order quantity also regularly impacts the final price being offered to end-customers. This makes it difficult for researchers to find out what they can expect to pay.
→ Solution: Move to a Price Transparency Model

Challenge #2: Different Pricing Structures for Partners versus End-Consumers
Many building products manufacturers are still operating with complex pricing models that give discounts, special accommodations, and hidden perks for different channel partners and top sellers. These pricing models are part of bigger programs and sales pitches to incentivize partner program membership or encourage selling higher quantities of product, but they are hard to quantify exact returns for.
→ Solution: List Retail Prices on your website for B2C customers and create a separate eCommerce section for Partners view with credentials either on your website or within your Partner Portal/PRM.
Challenge #3: Perceived Risk of Channel Conflict
It's understandable that manufacturers don't want to ruffle feathers of their distributors, dealers, and certified contractors. But you've got to ruffle a few feathers to fly.
Rather than assume launching eCommerce options would negatively impacts your distributors, dealers and certified contractors, find the scenario in which they win, you win, and your end-customers win. It does exist.
→ Solution: Show your Channel Partners how they'll win more too. Here's one idea.
Challenge #4: Getting Buy-In from Internal Decision Makers
Depending on the size of your organization, you may have just a handful of advocates and challengers to manage or you may multiple voices contending for their ideal outcome from a dozen departments who have their own stake in the decision.
→ Solution: Implement an adjusted version of this Stakeholder Management Plan. Patiently Work Your Plan and Don't Give Up. It may take months or years, but with persistence to create a winning outcome for every department and stakeholder involved, you can push this initiative through and you will be heralded for the value it brings to the organization once completed.

Challenge #5: Maintaining Database Accuracy
It's one thing to make eCommerce work among the humans involved. It's another situation entirely to get all of your business operations systems to communicate properly such that pricing, availability, and order fulfillment information is accurately displayed.
→ Solution: Integrate Your eCommerce platform, ERP, CRM, and PRM tools.

Challenge #6: B2C eCommerce Order Fulfillment
Most building product manufacturers are not setup to fulfill small orders that would be placed by DIYers, as an example. Channel distribution models exist for a reason, after all. The value-added by distributors versus big-box stores versus contractors to get the product into the hand of the end customer is still relevant, but can be modifed to match the change in customer expectations given the digital transformation of the industry.
→ Solution: Implement an automated Order Routing system tied to partner distributors, contractors, dealers, and the like. This goes one step further than lead routing in that you're not sending leads for partners to close into an order. Rather, the order is fully placed on your site and the payment processed at this time of transaction, but order fulfillment is still completed by a partner and they receive their agreed cut from the sale.

Challenge #7: B2B eCommerce Order Placement & Fulfillment
It's not uncommon still for manufacturer sales reps to be the intermediary who handles an order request via email or phone call from a distributor, dealer, builder, or contractor in the book of business they manage. eCommerce for B2B order placement and fulfillment is a huge opportunity to increase your company's productivity, increase the RPE (revenue per employee) that can be managed, and scale your profit margin.
→ Solution: Train your sales reps to teach their books of business how to place orders using the Customer or Partner Portal you build that can become directly tied to your eCommerce capabilities. Then, lead your sales reps in restructuring their daily activities to nurture relationships with their books of business and find new opportunities to up-sell, cross-sell, and re-engage customers. In other words, put your internal sales team at ease that they aren't going to be replaced, but that their jobs will become more strategic and relational than cashier like and transactional.

Challenge #8: Lack of internal Resources to implement
Who's going to build the eCommerce platform? Who's going to make sure it connects with your ERP, CRM, PRM, and other tools? Who's going to restructure and train your internal sales reps on their job? That's a lot to take on and hiring skilled workers right to maintain what you've already built is hard enough as it is.
→ Solution: Hire a team of strategists, developers, and sales enablement experts to deliver the capabilities you need in a way that accommodates every stakeholder in your organization and channel.
Why It's Worth Overcoming the Challenges to Adopt eCommerce Functionality
Manufacturers, distributors, and dealers should all have eCommerce functionality developed for their website to meet buyer's at any stage in the buying channel. Different buyer personas do prefer different means of purchasing for different kinds of construction materials and finishing products, so the channel will not become obsolete, but the way you leverage your channel partners can be modified to produce tangible revenue.
Further, the more that manufacturers control eCommerce capabilities and streamline the research, purchase, and order fulfillment process, the more preference repeat customers will have for continuing to order through your purchase means (at every level in the channel).
Ways to Improving eCommerce Search Functionality
You may already have an eCommerce setup, and yet there remain ways to improve it so that it is used more effectively by various buyers.
Basic Search Functionality Enhancements like more intuitive filtering and display options.
Advanced Search Functionality like similar product recommendations to recommend if the specific product the customer is looking at is unavailable or has a longer delivery timeframe than desirable. (Either database powered, or even AI powered).
Search Engine Optimized Product Listings would increase your brand's digital presence and be a contributor to moving the needle for eCommerce sales.
The manufacturers who make it easy for customers to find exactly what they are looking for and conveniently place their order will win. That's the first rule of thumb. The second is that manufacturers who make it easy for repeat customers to reorder their go-to products on their own, without having to call a middle man sales rep will win.
Next Steps
Ask yourself, how much do customers currently have to rely on people other than themselves to place an order? The more self-reliant customers can be to place, track, and review order information, the better it will be for everyone. Help your customers help themselves.
Ready to Dive In?
Work with our team of HubSpot experts and watch us take clunky systems, tech stacks, websites, and portals and turn them into tailored, intelligent workflows that deliver business outcomes.