How To Help Retailers, Specifiers, & Installers Solve Labor Shortages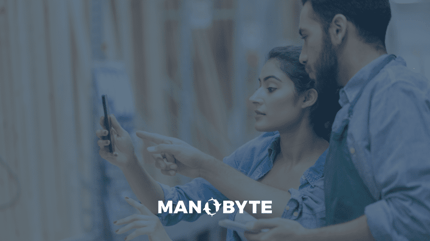 Various challenges along with the current labor shortage are causing significant strain on a myriad of industries and most certainly in the building products industry.
With little to no indication that circumstances regarding the labor shortage are going to change in the near future, leaders throughout the building products distribution path are searching for solutions to meet production numbers and on-time delivery metrics with fewer hands on deck and all while still meeting the immediate needs of customers.
Fortunately, there are some ways manufacturers can help all their retailers, specifiers, and installers compensate for labor shortages and still sell more with less.
Helping Your Channel Partners With Labor Shortages
Your channel partners include every retailer, specifier and installer involved in getting your product into the final build. These channel partners most often include distributors, dealers, big-box retailers architects and engineers, builders, and contractors.
How To Help Distributors Cope
Getting to know your distributors and the pains they are going through will allow you to create valuable solutions that will help your distributors handle labor shortages. Of course, minimizing the time they have to spend with partners will ease the load as well. It's essential to work together to determine sales and marketing strategies and tools that can simplify their workloads in order to take something off their plates.
Helping partners with automation of sales and marketing tasks can assist them in operating efficiently and continuing to grow while not being fully staffed. Through-channel marketing automation efforts should be prioritized as it facilitates the sales and marketing of your products with consistent and clear messaging across both your direct sales pipeline and your indirect sales pipelines without the addition of more staff.
Developing a PRM or smaller scale custom partner portal is recommended to allow your distributors to self-service and automate their sales and marketing efforts.
Integrating your CRM is recommended as well. It will streamline repeatable sales activities, enable your internal sales reps to spend less time "babysitting" distributor accounts hoping for orders to come through and afford you more time finding ways to be a good partner, enabling improved customer experience and increased brand preference.
Providing distributors with the tools they need to increase sales, reduce overhead costs and streamline processes via lead routing will allow them to operate at current levels and even grow despite a shortfall in workers.
How To Help Big Box Retailers Cope
The more support you can give big box stores to sell your products without any human interaction necessary allows them to fill in labor gaps. Taking ownership to educate shared customers via inbound marketing and content marketing decreases the level of involvement necessary of associates on the floor to answer questions.
Help big box stores increase online sales and decrease availability shortages as much as you can to improve relations between your two companies.
Consider what ways your company could help big-box partners retain associates and pay higher wages to stay competitive in the job market as well. Where SPIFFs may have been cut in years prior, restart the conversation. Help your big box store partners increase employee moral to reduce employee turnover.
Consider also the ways in which your products arrive at the warehouse, are unbundled, and shelved. Does your shipping packaging require a team effort to get onto the floor or is it easy for one of your partner's employees to handle? How much waste must be carted away for disposal afterwards?
Allocate a portion of your marketing resources towards helping big box stores generate demand for certain kinds of projects that will increase sales across various store categories and prove valuable to your big box store partners.
Helping generate demand on behalf of these big box stores will benefit both you and them. Essentially, adopting a mentality of growing their business, while cutting down the tasks on their end, will generate more sales and strengthen the partner relationship.
How To Help Architects Cope
One way to help your architectural customers specifically is to get your product specs into popular BIM and CAD software to digitize product specs and increase delivery speeds of product samples.
And the thing that manufacturers can do to truly help architects is to give them respect and recognize their importance in your channel and listen to them. Save the sales pitches for later and have heart-to-heart conversations with what your architects truly need to manage their problems, labor shortages being just one of many.
The biggest way to help architects solve for labor shortages right now is to not waste their time. Provide fully self-servicing sample procurement and product specification information. Provide both instant and asynchronous communication options with your direct sales reps.
How To Help Builders Cope
One way that manufacturers can help builders in this labor crisis is by developing products and systems that decrease installation time without impacting quality or reliability. For example, developing products that can be installed by one laborer or by completing some of the installation processes at the manufacturing plant will minimize time and workers needed in the field.
Consider partnering with other building products manufacturers to create product bundles that can be ordered in less time and delivered concurrently to decrease a general contractor's time spent on project management.
It's harder for builders to sub out work in a reliable and timely fashion right now too; consider creating a subcontractor locator feature for the various regions that the top 20% of your builder customers are servicing.
Likewise, helping ease the time and labor for training by providing more instruction and infrastructure in installing your products could help builders to develop a skilled workforce or get a product installed by a new subcontractor without error in a pinch. Quick to consume, 2 minute YouTube installation videos are an example of this. Cut the fluff and focus on the viewer rather than trying to conflate your brand in every piece of content.
You can also help your partner by updating and upgrading ordering and fulfillment processes so that builders can manage their own purchase orders without having to call. This will build their confidence to know they can track where materials are in the process of getting to the job site. This will further aid in saving builders' profit margins from unnecessary labor costs if the materials aren't on-site but the installers are.
How to Help Contractors Cope
Again, manufacturers can help contractors by providing product and installation training and education, simplifying the installation process, and by completing some of the installation processes in the factory, helping to minimize the need for more skilled labor.
Invest in adding Spanish subtitles to your video content and publishing your installation information in Spanish as well as English. You can go one-step further and create a fully translated version of your entire website as well.
Manufacturers can also improve local connections by sponsoring construction trades training and information sessions. They may help to recruit new workers into the industry who weren't aware of training options or had other barriers to overcome. Go farther and think longer term by supporting efforts to increase high school graduate interest in trade schools.
Generally Speaking: Additional Ways To Help Your Channel Partners
Cut Waste To Balance Labor Shortage
Manufacturers can help their channel partners with labor shortages by helping them to cut down on wasted time, wasted processes and wasted energy. Wasted time spent on tasks like "phone tag" and emailing with sales reps for order communications, and processing paper documents could be eliminated.
Want to know exactly what to do for your partners? Ask them. Meet with your partners and determining how you can provide value and discussing what needs to either be automated, outsourced, or eliminated will ease their workload.
It's okay if your workload increases in the short term to implement solutions that will decrease both your workload and their workload for the future. Although improving business operations efficiency won't necessarily help with production, capacity limitations, and raw materials shortages, it will minimize backlogs and mistakes as well as speed up fulfillment for your customers.
Pursue Software And Tech To Fill In Gaps
Freeing up the people you and your partners do have in your workforce is essential to minimizing the effects of the current labor shortage. One viable and even necessary solution is pursuing efficiency-minded technologies and software. According to Associated General Contractors of America, "Nearly half (45 percent) of firms report adopting project management technology over the last 12 months. More than a quarter reported adopting technologies for estimating (29 percent), bidding (28 percent), document management (28 percent), workforce management (27 percent), or site safety (26 percent)." Consider how you can help your customers implement technologies that increase visibility for everyone involved.
Use Automation To Offset Labor Shortages
While there are major advancements in software and technology to consider including autonomous trucking, automated storage/retrieval, and artificial intelligence that in the long run would help with labor shortages; it's better to start simple. Software and technology that automates business processes decrease manual tasks, and streamlines all communications and tasks between different teams, across operations are key.
With cloud-based integrated sales and marketing software, your teams have access to all the information they need to give distributors, contractors, and end customers top-notch service all the while eliminating the costly delays in communication. Even onboarding new hires can require a lot of time and energy that when done right, can be delegated to digital training which saves money and labor.
Resources about your partnership and materials so that partners don't have to transfer knowledge to each new hire (because you've made it available) will safeguard your indirect sales revenue. Ultimately, salespeople know what they know, so make sure they know and prefer your brand.
Fewer mistakes, less labor
Mistakes are costly and happen when people are moving at a breakneck pace and don't feel they have the time to slow down and evaluate or don't have the tools to automate all the essential processes. The fewer mistakes made, the fewer people are needed to clean them up.
Mistakes also happen when you don't have the tools for a 360-degree view of everything that is going on throughout the business. If your firm continues to use manual processes, the likelihood that mistakes will occur rises significantly. And, as you know, mistakes often create long-term continuous effects that trickle all the way down.
Fortunately, when you automate processes, you can use operational data to track errors, and therefore cut down on them and potentially make up for a loss in the labor force by not needing to clean up messy mistakes.
Digitalize and expand purchase paths
More than ever, we are becoming a digital society where almost everything we do we have the capability of doing remotely and online. Manufacturers, distributors, consumers, workers, dealers must all adjust and make plans to meet this expectation.
In building manufacturing that means utilizing your website, creating eCommerce options, and optimizing a portal where your customers can place orders, check the status of orders, and reorder with ease and transparency. By creating more purchasing paths and simplifying purchasing, you can ease your customer loads when they need it most (without necessarily having channel conflict).
Counterbalance Labor Shortages With More Win/Win Partnerships
Entering into a channel partnership, you are in essence taking some of the burdens off of your partners. By getting them results without them having to do anything other than selling your product will not only help them to manage a shortage of labor but will make you their preferred brand/partner. Having a strong partner program will help you grow with indirect routes-to-market even while operating below 100%, and they will grow as well.
Consider a "Certified / Qualified Contractor" program which is a with-partner marketing tactic where the partnership helps them elevate their brand by conveying expertise and quality assurance while riding your coattails, while you grow brand perception and recognition without adding to your sales and marketing team.
Find And Educate Skilled Labor
As far as long-term solutions go, putting money down on workforce development through partnerships with local trade schools has a lot of potentials. It's a win/win partnership as it helps them to increase enrollment while you get a skilled workforce that is ready to step in after graduation.
Use Training and Career Advancement To Offset Labor Shortages
According to the Associated General Contractors, "Nine out of 10 firms (90 percent) that employ hourly craft workers had at least one unfilled craft position, while more than six out of 10 firms (62 percent) had openings for salaried professionals."
Along with pay increases to entice potential hires, building and manufacturing firms are looking to offer more training not only for new employees but for the retention of current employees. Industry leaders are hoping that with the potential of career advancement current employees will stay put and new employees will fill the gap. Also, more training for indirect sales forces is important, too, because it takes some of the weight off your internal sales team. The bottom line is, more training means more knowledge which leads to more efficiency, fewer mistakes, and more sales even in a labor shortage crisis.
Adopting new technologies to simplify and streamline all areas of building manufacturing is essential if you haven't done so already. The implementation of pivotal software will help you to automate several processes to streamline operations and production as well as provide pivotal onboarding and professional development training to create a knowledgeable and motivated workforce. And while you are at it, partnering with vocational institutions is a great way to turn the shortage into opportunities for you and future generations.
Ready to Dive In?
Work with our team of HubSpot experts and watch us take clunky systems, tech stacks, websites, and portals and turn them into tailored, intelligent workflows that deliver business outcomes.