10 Manufacturing Blogs that Are Influencing Your Industry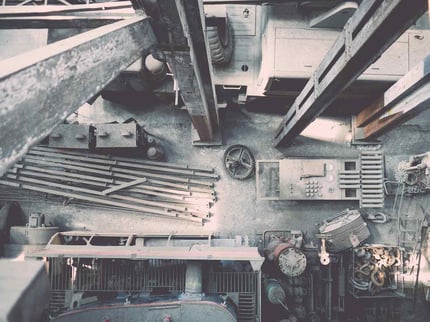 The manufacturing industry, varied as it may be, has been a cornerstone of the U.S. economy for hundreds of years. While that certainly gives your business plenty to build on, it also makes it easy to get trapped in old habits. One great way to stay on top of your game, and make sure that you're in the loop when it comes to developments in manufacturing, is to read a manufacturing blog, or even a few of them, regularly. Take a look at the links below for some ideas. You might even be inspired to start blogging yourself!
Shopfloor: The National Association of Manufacturers (NAM) runs the Shopfloor blog and makes sure to update regularly. It's a great resource for news about the manufacturing industry including new regulations, advancements, and industry trends.
Alliance for American Manufacturing: Blog posts from AAM offer deep insights into the state of the industry. This manufacturing blog really comes from the experts.


Manufacturing.net: This site bills itself as "the leading source for manufacturing and product development news." With writers who are experts in a variety of aspects of the manufacturing industry, this blog updates multiple times per week.


Manufacturing Network Blog: From California Manufacturing Technology Consulting, this blog covers everything from manufacturing lead generation to website design. While the non-profit consulting company is based in and focused on California, the blog still contains a lot of good information that can apply to manufacturers across the country.


Manufacturing Transformation: According to this blog itself, its mission is "to provide a community forum to discuss various facets of today's global manufacturing transformation. Supply chain complexity, technological advances, the pursuit of lower costs and ever increasing customer expectations has created a manufacturing revolution – comprising of both opportunities and threats." The blog is written by the team at Dassault Systèmes.


Fabbaloo: While manufacturing has existed since long before 3D printing was on the scene, some would say this new technology could revolutionize large parts of the industry. This blog compiles daily news about the 3D printing industry.


Proud to Manufacture in Michigan: While the ManoByte homebase in Michigan may give us a soft spot for the state, this is actually a great manufacturing blog, featuring news, videos, and commentary on the state of manufacturing.


Specialty Design & ManufacturingThe Speciality Design blog is consistently listed among the top blogs in the manufacturing industry. It's posts are interesting, colorful, and fun. Our only complaint? They haven't updated in months! Who will be the next manufacturing blog to take over their spot? Maybe it'll be yours.
These blogs are great resources and perfect examples about how content and inbound marketing for manufacturers really work.
Ready to Dive In?
Work with our team of HubSpot experts and watch us take clunky systems, tech stacks, websites, and portals and turn them into tailored, intelligent workflows that deliver business outcomes.