Our "Meet the Sharks" blog series continues today as we showcase more of the creative genius we have here at ManoByte! Please enjoy as you learn more about our video graphics extraordinaire, Camille Knouff.
MB: Tell us a bit about your background?
CK: I have always known that I wanted to be an artist. The first thing I knew I could make a living at as an artist was Disney and Jim Henson Movies. I was always creating, no matter what. My family has always been supportive of my pursuing art, and would enroll me in art classes over the summers. I was in the Visual and Performing Arts program in high school, which means - art half the day! Then later, I attended East Carolina University School of Arts for my Undergrad degree in Oil Painting. After that I moved to Florida and attended Full Sail University for a Degree in Computer Animation. After graduation, I moved back to NC to work at Out of Our Minds Animation Studio where I had the pleasure of working on a Feature length film called The Little Wizard- Guardian of the Magic Crystal, special effects for a tiny handful of cinema flicks, and B2B and commercial-based animations.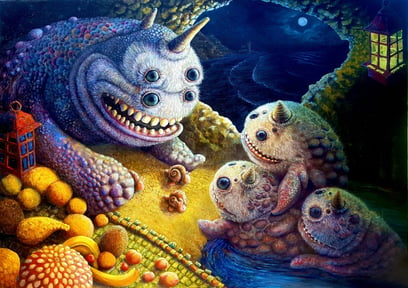 What is something people would be surprised to know about you?
CK: I don't know how surprising it is, but another little factoid is that I really enjoy reading comedian autobiographies. My favorite so far is all of David Sedaris's work, and Martin Short's autobiography. I have a very nice collection- they will receive a special shelf. I am intrigued by all of their awkward growing pain stories. They work so hard to get where they are, it is not an easy path to take.
What do you like to do outside of work?
CK: For one, I love spending time with my family. Other than that, my favorite things to do are oil painting, face painting, sculpting, drawing, cooking/ baking and cake decorating. Basically anything that allows me to create and get my hands dirty. Oh! And naps, I am very fond of naps as well. But, no pictures of me napping- Sorry!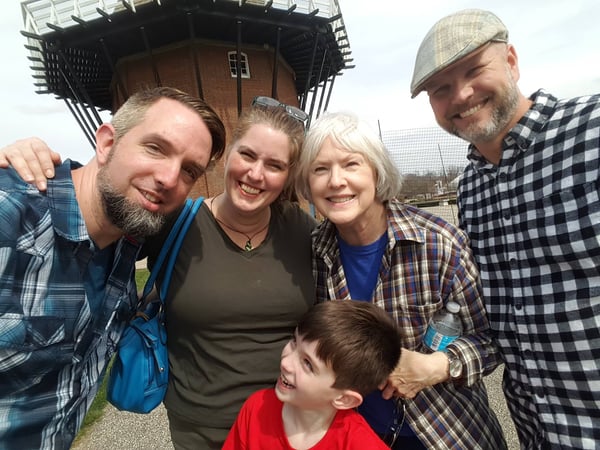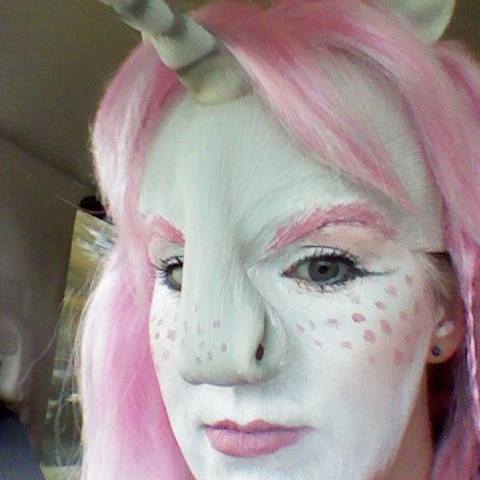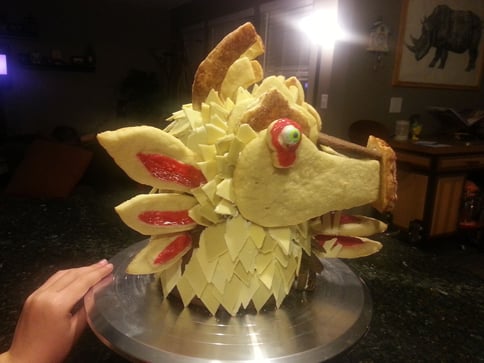 What exactly do you actually do at ManoByte?
CK: I am a graphics artist and videographer/motionographer. I take ideas and make them visually appealing either through manipulating an image or using custom graphics.
Tell us about what ManoByte was like when you interviewed for your job?
CK: I could tell immediately that the culture here felt like a place where I would fit in. I was told from the very beginning that if I had an idea or a comment to speak up. Collaboration and communication is key here to projects moving smoothly. When I was hired, ManoByte had a project that needed Motion Graphics, so I landed the job running, and had the project out the door in 2 weeks. Whew! I love working on projects from start to finish. There is a real sense of accomplishment that I feed off of.
What is your favorite part about your job?
CK: My job allows me to have a lot of creative say in how I think a project needs constructing. There are so many avenues in marketing that need graphics. So far my favorite part about my job is the little animations I get to work on.
What is something you find challenging about your position?
CK: I have always been a problem solver, and I need to learn new software on the fly to keep up with the times. It is a tad challenging to learn a program that I need as I am designing. Also, we use an online marketing tool called HubSpot that was new to me when I started. I have since become inbound marketing certified and I'm looking to add some more certifications to my belt soon. Our business is forever changing and I am trying my best to keep up!
What's been your favorite project you've been a part of?
CK: So far my favorite project was our own ManoByte project illustrating how ManoByte can help a business grow. We used the light-hearted example of a lemonade stand. It was the first project that I really got a chance to work on as part of the Video team. I love the collaboration and the idea sessions. Everyone has their job- tasks are divided up and it all comes together in the end. We had a lot of creative freedoms. It was super fun.
What do you think someone would be surprised to know about ManoByte?
CK: Many people who work here like video games, board games, comic books, cartoons, Pokemon and Dragon Ball Z. I don't believe this was planned through the interview process, but I think it is pretty funny that we all like to get our Geek on.
Anything else you'd like to add that we haven't asked you about?
CK: I really like where I am in my career. I get to work on diverse projects with highly capable people. I like that we all complement one another's abilities. We are all doing the job that we want to be doing and signed up for - I think that makes a big difference in the work environment. We work best when everyone feels like they have their domain and feel truly valued.
Want to meet more of the ManoByte Sharks? Just click here then on each of our photos to read the available interviews.