7 Tips to Create a Funnel of Recurring Sales for Interior Designers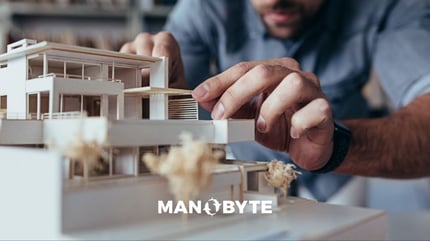 Interior designers and architects make up a good piece of your customer base as a building materials manufacturer, but how can you leverage these audiences to continuously bring in more business?
While you might be getting a reasonable amount of sales and customers from your "homeowner" customer database, architects and interior designers are usually the ones who move from one job to the next. If they like your products, they're more likely to recommend them in their specifications or when working with homeowners.
Understanding the specifications architects and interior designers work with makes it easier for you to tailor products and materials to meet each customer's exact needs. This easily creates a funnel of recurring sale requests and loyal customers, ultimately leading to business growth.
So if you're looking to improve the quality of your channel sales funnel, then you should take note of the tips we've curated below.
1. Utilize Digital Media
Online communities have become a fast and easy way to find and target people using niches. Social platforms like Instagram and Pinterest provide the perfect platform for you to advertise your products directly to the professionals you need to reach. Architects and interior designers shopping for designs and products online are given the opportunity to follow your brand story and reach out to you easily through your social media handles.
If you're targeting the big leagues and looking to attract architectural firms and companies, using social media influencers can help you reach more professionals in your chosen niche.
2. Ignite Curiosity
As much as you want to sell quality products, you also want to make your products interesting enough to draw attention. Advertising a product or material can influence a sale even when the material isn't a necessary building requirement.
Your sales pitch should be able to tell your prospective buyer all the problems your product solves in a fascinating way.
3. Sell Value
Value is important, and it comes in different forms too. Understanding the different buyer personas helps you tailor your products to their specific needs and concerns. While an interior designer will be concerned with aesthetics, an architect will be more concerned about the look of the overall design.
You can also offer value in the form of content and resource materials. When your target market sees you as a reliable source of authentic information, they will be more inclined to do business with you.
4. Stay Up-to-Date
Another good way of attracting architects and interior designers is by staying up to date on the latest trends in the building industry. From new tech products to advanced home control systems, it is important to stay up to date on the latest gadgets and systems.
Attending conferences and seminars where product manufacturers and stakeholders meet to network can help you learn the latest terminologies and become a reputable dealer in building materials.
5. Strive for Referrals
Leveraging the word-of-mouth referral pattern goes a long way to generate a loyal customer base of recurring Homeowner customers. Imagine you applied the word-of-mouth referral pattern to architects and interior designers who have a constant influx of building jobs. It easily creates a network of clients with diverse material preferences. An active network can be a source of recurring business for any building material manufacturer.
A good referral from a tradesperson would have a multiplier impact, bringing you a constant stream of potential clients for years to come.
6. Leverage on Credibility
More often than not, an experienced architect or interior designer will already have a set of manufacturers he deals with. While homeowners can always replace a bad product and forget about it, A&D need to worry about their reputation and referrals too.
Interacting with other building material manufacturers who already have a loyal client base makes it easier for you to penetrate their network. Architects and designers with an eye for extra detail will find it easier to trust the quality of your materials if you've been recommended by another manufacturer they trust.
7. Networking
Connecting with other dealers and distributors and professionals in your niche cannot be overemphasized. Becoming a member of a professional association gives you the chance to earn continuing education credits for attending activities like these, which are almost by definition highly interested in their careers and open to new ideas. As a result, they're a perfect audience for your ideas and contributions about improving the quality of building materials and automated systems.
Look into becoming a content provider for a local chapter of NARI (National Association of the Remodeling Industry), AIA (American Institute of Architects), or ASID (American Society of Interior Designers) by giving a presentation on a subject like home automation at one of their upcoming meetings.
Visiting universities and training facilities for architects and interior designers give you the opportunity to meet budding architects and interior designers. Mingling with them makes it easy to capture their attention early.
By doing extensive research and applying the processes listed in this article, you'll slowly and steadily build a database of loyal customers that generate recurring business.
Ready to Dive In?
Work with our team of HubSpot experts and watch us take clunky systems, tech stacks, websites, and portals and turn them into tailored, intelligent workflows that deliver business outcomes.