What Is Mobile Optimization?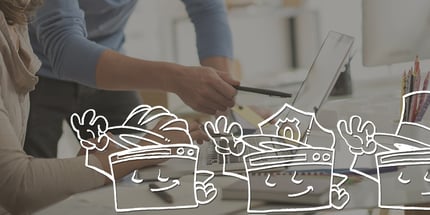 If you've ever talked with anyone who works in web design, you know crafting a website is laborious work. And that doesn't stop with the design - you also have to make sure the buttons click to the right links, it looks pretty, as well as making sure it works flawlessly from your desktop, Apple or PC, Android, and even your 8-year-old cousin's iPod touch. This flexibility across all devices is where the term, 'mobile optimization' comes into play.
Mobile Optimization Defined:
Mobile optimization is the process of ensuring that visitors accessing your website from mobile devices have an engaging and user-friendly experience that's been optimized for that specific device.
For example, when you cruise over to Amazon, the site will be functional and easy-to-use whether you are on your PC, your iPad, Android phone or any other possible access point. The savvy folks over at Amazon want to make sure the site is mobile optimized, so they don't miss a single sale over something like platform preference.
Is your website mobile friendly? Use our free website evaluator for in-depth feedback on how your site is performing!
Is That the Same as Mobile-Friendly?
No. A mobile-friendly site will shrink the size of the pages of the site to be viewable on mobile, but it will not be optimized or designed in a way that drives mobile conversions. An optimized site provides bigger navigation buttons, reformatted content, and optimized images that will appear when the site identifies that the user is on a mobile device.
Here's a countdown of reasons why we make mobile optimization a major priority when we build websites for our clients:

5. Everyone's on Mobile. 1.2 billion people are using the web from their mobile devices. Additionally, 80% of all internet users are using a smartphone. That's a whole lot of mobile traffic that can be converted into leads for a business.

4. Mobile Users Act Differently. Even though they may be limited by data, mobile users are consuming visual media like crazy, and they do so primarily through videos and images. Having different viewing habits creates yet another opportunity to engage potential customers beyond their desktops.

3. Tablets are Money-Making Machines. Did you know that tablet users account for the highest average transaction than any other device? And yep, that includes desktops. So, for those who rely on eCommerce sales, you probably can't afford NOT to be optimized for mobile.

2. Landing Page Conversions. Landing pages on mobile should be different than your desktop, so a website needs to accommodate this with pages that have a clean design, clear call-to-action, and a super fast load time. Not following mobile landing page best practices can be a costly risk when it comes to mobile conversion rates.

1. Because, well, Google. Google now hands out some significant penalties for any websites failing to meet their standards for mobile optimization. And as we all should know by now, your business needs to be friends with Google.

In a nutshell, that's why we put in the many hours of designing websites that will work across all platforms and devices. It's not an easy job, but we take great pride in making sure our customers accomplish inbound success through every possible phone, tablet, laptop, Surface or i-anything.
Ready to Dive In?
Work with our team of HubSpot experts and watch us take clunky systems, tech stacks, websites, and portals and turn them into tailored, intelligent workflows that deliver business outcomes.