Is HubSpot Secure Enough for Regulated Industries?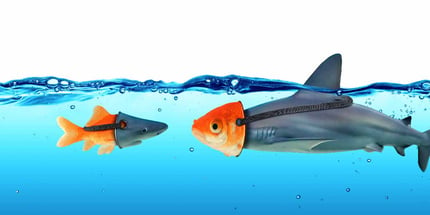 The HubSpot cloud-based software platform is well known for fluidly assisting companies in launching and controlling marketing campaigns. HubSpot can also help with managing sales processes and supporting customers' ongoing needs. This all-in-one system provides businesses with the data required for strategic decisions in sales, marketing and customer service to support business goals and growth objectives.
However, the fact that HubSpot functions as SaaS (Software as a Service) in the cloud often causes concern for some business owners. Companies in regulated industries want assurances that their websites will be fully secure per industry standards.
Businesses that generate and work with highly sensitive data such as in the banking, legal and healthcare sectors are required to have extra precautions for keeping data safe. These enterprises can rest assured that HubSpot places a focus on security and safeguarding both client and user data. HubSpot has invested in a suite of tools as well as a dedicated team focused on comprehensive risk management and security. This security team is singularly focused on governance and continually refining security measures.
HubSpot created their security framework utilizing best practices established for the SaaS industry. Key ongoing security objectives include:
Total Customer Protection and Trust. HubSpot pledges to deliver superior customer support in a consistent manner while always protecting user confidentiality and privacy.

Compliance. HubSpot implements controls and processes that are in compliance with current industry best practices and international regulatory guidelines for cloud security. They leverage standards like Cloud Security Alliance CCM and COBIT. They also align their practices with NIST SP 800 and ISO 27001.
Service and Information Integrity. HubSpot takes measures to ensure customer information is free of corruption or alteration.
Continuity of Service. HubSpot ensures ongoing availability of data and service to authorized individuals while proactively minimizing security risks that would otherwise threaten continuity of service.
To achieve success in these objectives, HubSpot has a variety of effective security controls related to resilience, availability, encryption, redundancy and datacenter protections. This ensures continual monitoring through both a web application firewall and the network firewall as well as fast, effective responses to threats and attacks. Additionally, the solution provides vulnerability assessments, and audit and penetration testing to ensure the system is always functioning optimally.
HubSpot Infrastructure Security
HubSpot outsources to leading cloud providers like Google Cloud Platform (GCP) and Amazon Web Services (AWS). This ensures high levels of both the network and physical security. Both providers use audited security including ISO 27001 and SOC 2 compliance. Uptime between 99.95% and 100% is guaranteed.
Infrastructure access is restricted and regulated through an access control model. Access is limited to only those employees whose roles require it. Privileges must be assigned based on team, unit, and job requirement.
Web Application Protection
HubSpot utilizes an industry-recognized and highly regarded Web Application Firewall (WAF). This safety measure effectively protects against attacks against HubSpot products and services as well as client websites. Protections against DDoS (Distributed Denial of Service) are also included. Real-time traffic is actively monitored for malicious behavior so that appropriate measures can be taken.
Testing and Vulnerability Monitoring
HubSpot takes a multilayered approach to testing and scans for issues related to vulnerability and penetration on an ongoing basis. Any weaknesses identified can be immediately addressed. HubSpot also manages a "bug bounty program," inviting independent researchers to assist us in identifying and addressing security flaws. HubSpot customers may also perform security testing of products within trial portals.
Storage Security and Data Backup
HubSpot also replicates and backs up data in multiple storage areas. Information is replicated across infrastructure locations and availability zones to provide fault tolerance, scalability and responsive recovery as required. Customer information and sensitive data is always backed up in the most secure manner available.
HubSpot Employee Standards
All HubSpot staff members undergo third party background checks and employment screening prior to hiring. Workers receive full security training as well as role-specific education related to security. All employees sign an Acceptable Use Policy and a Non-Disclosure Agreement before having access to production and corporate networks. Vendors are also appropriately screened and agree to compliance through a contractual agreement.
Continual Improvements and Refinement
HubSpot is also engaged in continual improvements of its security system components. Updates and system upgrades are applied when relevant. Quality assurance and code updates are performed by security specialists, and extensive software traffic management and gating is used in our continuous deployment model. Features can be controlled-based upon client preferences (public beta, private beta or full launch).
HubSpot's inbound marketing and sales software is now the leading inbound platform in the world. Tens of thousands of customers in 90+ countries use HubSpot to attract, engage and impress customers in an ongoing way. It features the capacity for blogging, SEO, social media publishing and monitoring, email marketing, website content management, reporting, and analytics all in one integrated platform.
This award-winning application brings service and sales teams more leads, prospects, customers and conversions than they thought possible. However, HubSpot is also extremely secure. Businesses that generate and work with highly sensitive data such as in the banking, legal and healthcare sectors can rest assured that all required precautions for data safety are being taken.
HubSpot can help you in manufacturing, banking, technology, and medical industries. We'll help you understand the tools to leverage for business growth!
Ready to Dive In?
Work with our team of HubSpot experts and watch us take clunky systems, tech stacks, websites, and portals and turn them into tailored, intelligent workflows that deliver business outcomes.