Why is Mobile Optimization Important in Today's Marketing World?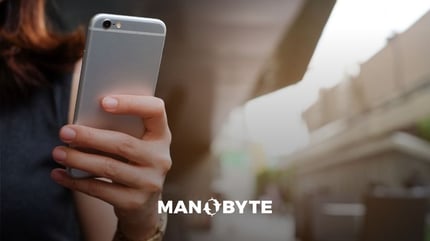 When it comes to website design, access, and usage, it's clear that the mobile experience is the driver. While web design started when desktops were the dominant devices used to access sites, mobile is now the primary way people access websites. Devices such as smartphones and tablets are ubiquitous and, for many people, the primary way they search for and access your website.
What does it mean for your web presence? The need to practice mobile optimization.
What Is Mobile Optimization?
Mobile optimization is the practice of ensuring that your website is designed with mobile users in mind. That means looking at site design, structure, page loading speed, assets, and user experience. It's a practice that ensures that mobile users are more apt to connect to your page. And once there, it's a practice that increases the odds of your visitors engaging more with the pages on your site.
It's about more than web pages, too. Mobile optimization is important for all of your digital marketing efforts. Just as users are more apt to be on a mobile device when looking at your website, they will also be as likely to use those devices to read your emails and check out your social media posts.
Why Does Mobile Optimization Matter?
Let's take a look at how customers behave in digital spaces today. According to the Pew Research Center on the Internet and Technology, Americans are increasingly on mobile. Consider these statistics on mobile usage:
96 percent own a cellphone of some kind
81 percent own a smartphone, up from 35 percent on 2011
Almost three-quarters own a desktop or laptop computer
Nearly half own a tablet and nearly half own an e-reader
Roughly one in five Americans use a smartphone as their primary device for connecting to the Internet
The fact is that smartphones are everywhere and with nearly everyone you are trying to reach.
Making Your Website and Marketing Mobile Optimized
Mobile optimization has several different components. Here are some of the things your marketing strategy should use to get the most impact from your websites.
Website Tips for Mobile Optimization
Think about SEO

Why do you want a mobile-optimized site? To put it bluntly: Google. Beginning in September 2020, Google switched to mobile-first indexing. Google's web crawlers look for mobile-first pages when looking to index the internet. If your site is not built mobile-first, it will not rank as high. It means your website needs to be built so that everything from photo sizes to metadata is constructed so that Google does not mark you lower in your search results.

Page Speed

We are an impatient lot. If images, charts or other content fails to load quickly on any of our devices we're apt to cancel and look elsewhere. To ensure that your pages are loading faster, be sure to compress the size of your files, minify your code, reduce redirects, and leverage browser caches. Also be sure to optimize your server response time by looking for bottlenecks that slow down your page, such as inadequate memory, slow database queries, or slow routing. Fixing these fixable issues can make a huge difference.

Change the Way You Design

Gone are the days when web developers could use workarounds to deal with mobile. Google doesn't want to see a different solution for mobile, so you need to make sure that CSS, images and JavaScript is used for all devices. Also remember not to use Flash or pop-ups.

Factor in the "Fat Finger"

If the buttons on your site are too small or too large, or your page has elements that get in the way of fingers scrolling through your site, you're going to run into accidental clicks that can derail the user experience.

Keep it Local

Local business listings are essential, especially with the rise of "near me" searches. Be sure your Google business listings are accurate, consistent, and formatted correctly everywhere.

Remember Titles and Meta Descriptions

You're using less space in a mobile experience, so be careful with titles, meta titles and meta descriptions to make sure they work in a more confined visual environment.
Keeping your website as friendly to visitors and search engines means more clicks and more e-commerce.
Tips for Email Mobile Optimization
Just as visitors are looking at your website on mobile devices, they're also looking at your emails there, too. Here are some tips for mobile-optimized emails.
Short Subject Lines

Mobile subject lines are usually about half the length of those on a website, so keep your subjects to between 25 and 30 characters. One way to get more information before readers is to use pre-header text. This information is the first line of your email copy and can be used to provide context and entice opens.

Personalization

Whenever possible, personalized emails make for stronger, richer content. Personalization lets you add recipient-specific content that speaks to them directly.

Act Earlier

Calls to action (CTAs) are very important and in mobile emails, you want that call to action as high up as possible. Make it easier for your readers to take the desired action with clear, brightly colored buttons instead of links. Buttons are easier to navigate than lengthy hyperlinks.

Responsive Device Detection

Many email service providers offer device detection, which identifies the user's device. You can then use these services' tools to create mobile-specific content that changes the look and feel of your emails depending on the device used.
Manobyte helps companies create powerful digital marketing strategies, from websites to email campaigns, that deliver results. Learn more about our marketing, business technology and strategy services by contacting us today.
Ready to Dive In?
Work with our team of HubSpot experts and watch us take clunky systems, tech stacks, websites, and portals and turn them into tailored, intelligent workflows that deliver business outcomes.