Inbound Marketing
Attract, Engage, & Delight Customers Across Your Distribution Network So That You Can Sell More Building Materials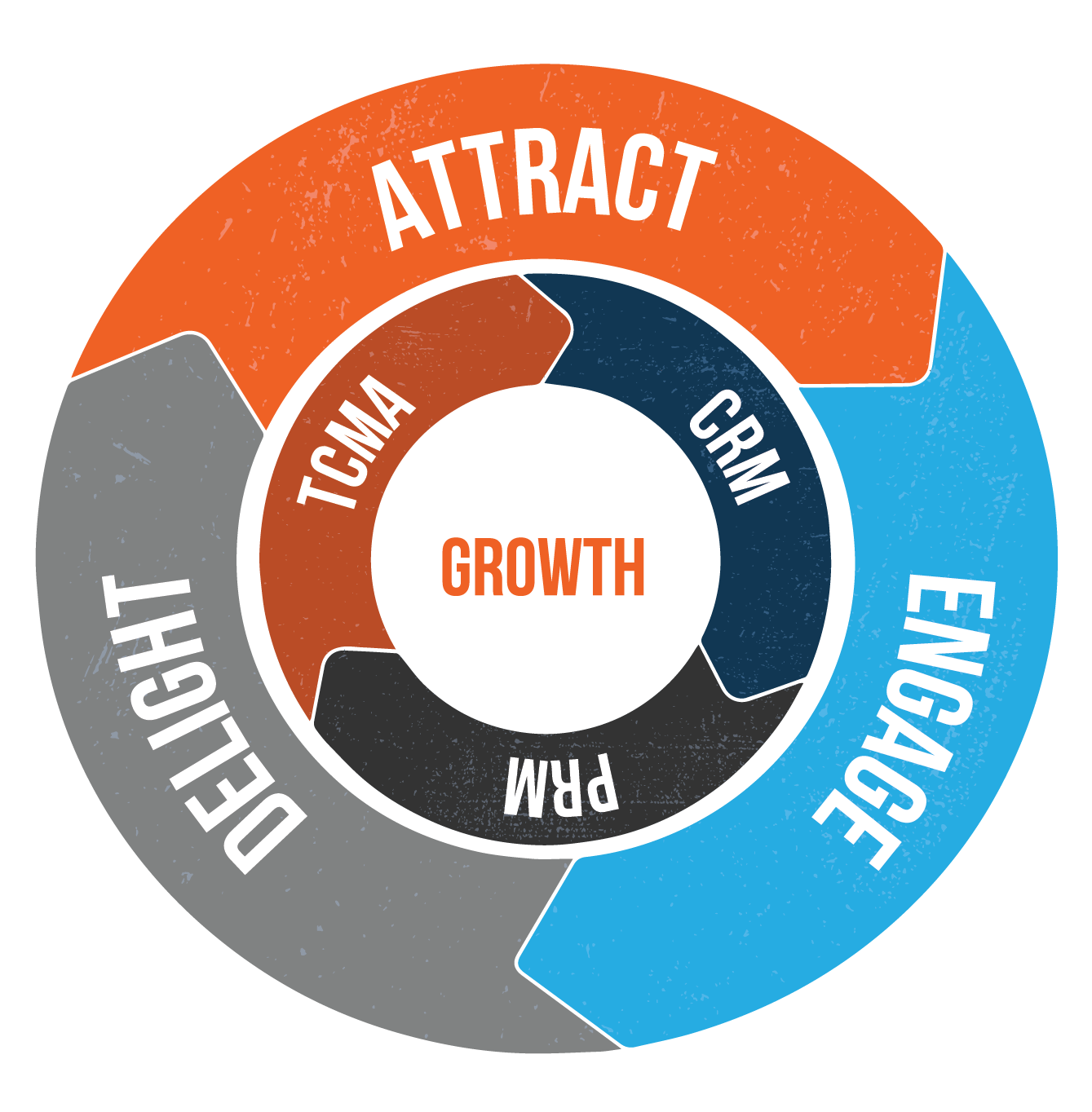 What is Inbound Marketing?
Inbound marketing is a customer-first approach to marketing. Instead of interrupting consumers with unwanted marketing messages, inbound aligns with the way that consumers want to learn, shop, and recommend products and services.
Even is you don't sell directly to the people who use your products, you need to know their buying journey to understand the problem they use your products to solve and how they make the decision to purchase from you—or not.
The inbound marketing methodology focuses on the principles of Attract, Engage, and Delight. Through informative content that focuses on helping the customer identify and solve their problem, you can attract visitors to your website and convert them into leads, engage them with content to help guide them in their decision, and delight them after they've made a purchase. Delighted customers then turn around and help you attract more business through word-of-mouth and recommendations.
Why You Need Inbound Marketing
Inbound marketing is a response to shifted buyer behavior. We live in an always on, digitally connected world where everyone has easy access to infinite information. Buyers actively consume content on websites, portals, blogs, and social networks that brings awareness of products that can help them solve a problem, fill a need, or make their life easier or happier.
Inbound marketing helps you attract, convert, close, and delight consumers in a more human way.
Inbound isn't just good for your customers—it's good for your business's bottom line, too. In fact:
Inbound marketing brings in 56% more leads than outbound
Leads generated from inbound strategies cost around 61% less than outbound leads
82% of marketers who blog see a positive return on investment from inbound marketing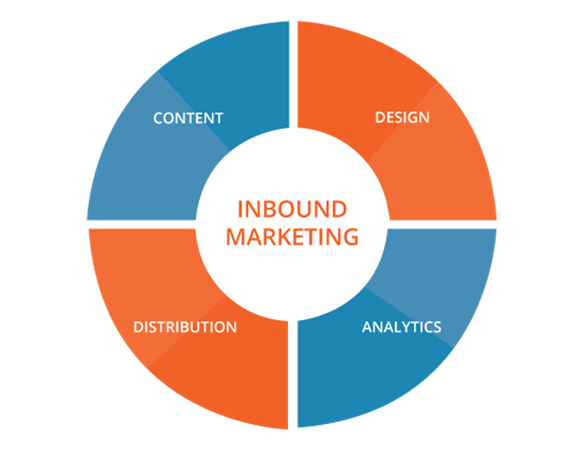 How Do I Get Started?
To get started with inbound, you need to first have a clear vision of want you want to achieve. Next you need to understand your buyers. Then you need to create content that aligns your buyers' needs with your offerings. After creating great content, you have to ensure that your ideal buyers engage with your content. Finally, you have to measure the results and allow the data to guide your next steps. Sounds like a lot? No worries, give us a call and we can walk you through it.
The HubSpot Enterprise Growth Suite: The Original Inbound Platform, now for Enterprise-Level Companies
Marketing Hub
A full host of marketing tools designed for inbound success. Email, social media, chat, and a Google Search Console integration are just the beginning. Marketing Hub Enterprise also lets you track the websites of your competitors and build and manage your website in the powerful HubSpot content management system.
Sales Hub
Selling, quoting, and reporting built for enterprise teams. Sales Hub Enterprise includes tools like playbooks where your team can collaborate to develop call scripts and competitive battlecards to use during sales calls. Quotes and eSignature capabilities make creating, sending, and signing proposals a piece of cake.
Service Hub
Delight customers with personalization without the mess. Service Hub Enterprise makes customer service dreams reality with tools like 1:1 video creation that allow reps to make videos unique to a customer's situation. Features like call transcription and the universal conversations inbox make sure nothing is missed or overlooked.
CMS Hub
ManoByte can help you leverage and optimize HubSpot's CMS Hub software for your company website. Our technical advice and actionable guidance will help you better serve your existing customers and continue to delight them. Our strategic plan will align with your company goals and tech stack, and you'll have the ManoByte team with you every step of the way.
Operations Hub
HubSpot's Operations Hub offers a unified toolset to connect apps, clean and curate customer data and automates your business process under one CRM platform. Operations Hub will help your internal process be more efficient and aligned with your company goals. This helps promote a friction-free onboarding process which means less friction through your customer's experience with your brand.
Ready to Dive In?
We tell others that we bleed orange for a reason. Work with a team that is excited to deploy the full functionalities of the HubSpot platform to increase conversions from and drive traffic to your materials. With over 15 years of strategic growth experience, our team of HubSpot experts and skilled marketing gurus take clunky systems, tech stacks, websites, and portals and turn them into tailored, intelligent workflows that drive traffic, increase conversions and support your team.
Spend 50% less time following up with leads
Decrease sales close lead time by a third
Propose informed solutions to qualified leads
Double activity and capacity for marketing and sales employees
Be empowered to present personalized collateral to customers based on marketing messages they've engaged with