Top 10 Ways to Drive Traffic to Your Landing Pages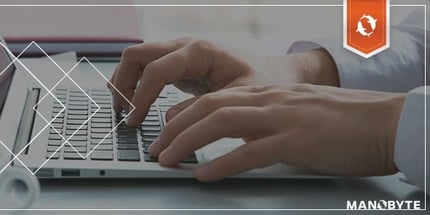 Several critical components must be in place to meet your inbound marketing objectives, including effective landing pages with compelling CTA's. Without gating your resources with landing pages, your chances of converting strangers on your website are slim. But your landing pages cannot be successful at converting if no one sees them. If you are looking for how to drive traffic to landing pages, you are in the right spot.
Do you like to watch rather than read? This blog comes in a video format, too. Check it out here:
What is a Landing Page?
A landing page has only one function: to collect information from a visitor using a form. Every piece of information on the page should be there to encourage visitors to fill out of the form. You may have many pages on your website with forms to collect information, but unless that page has no other functions, it is not considered a landing page. An effective landing page will present information about a single offer and guide the visitor to the form to take action.
Why are Landing Pages Important?
Landing pages are essential because they give each of your content offers a place to live, making it easier to funnel visitors more effectively. For example, suppose you offer a free eBook about different types of decking material and you also offer free consultations for deck refinishing. Having separate landing pages for each offer will allow you to funnel readers from a blog post about maintaining a cedar deck to the free consultation, and an article about the benefits of composite decking to your eBook on materials. This type of funneling divides visitors into different parts of the buyer's journey, and makes them more likely to proceed with an offer they are given because it relates better to the original material.
The most effective landing pages will also eliminate distractions from the page so the visitor can focus on the offer and the form. By removing menu options, unnecessary information, sidebars, and other distractions, the visitor is more likely to fill out the form because there is nothing else to do on the page.
Driving Traffic to Your Landing Pages
Now you have a bunch of landing pages that are waiting to fulfill their lead-generating destiny. How do you get people to visit them? Here are ten tried-and-true techniques.
1. Calls to Action on Your Homepage
Rather than putting a form on an already busy homepage, a call to action that points to one of your best offers can quickly steer new visitors right to the goal.
2. Calls to Action on Your Blog
Your blog posts are likely the pages that are ranking in search results and the content that's being spontaneously shared via social media. A call to action that points to a relevant offer should be on every single blog post. If you have smart content on your site, you may also be able to create personalized calls to action that live on your blog and cycle through depending on who the actual visitor is. Content personalization can be a tremendous way to increase traffic from your main site to your landing pages.
3. Calls to Action on Popular Pages
Whether it is an article, a blog post or an informational page on your website, these pages are already getting tons of hits. Make them do double duty by placing a call to action to a relevant offer and turning some of those visitors into qualified leads.
4. Email Marketing
If you are sending out emails to current leads, make sure you are sending clicks from email messages to a targeted landing page and not your home page. These leads are already qualified and don't need much persuasion to convert. You can even send blog posts (with linked calls to action) that are specifically targeted to an individual, making them more likely to click through.
5. Nurturing Existing Leads
By sending out personalized messages that are tailored to the lead's point in your sales cycle, you can slowly build a relationship with that lead and increase your credibility. You'll spend less time qualifying each lead and more time spent closing the deal once the lead is ready.
6. Facebook Landing Pages
Facebook landing pages help to funnel your social media visitors back to your website and to your offers. When you present an offer on Facebook, instead of pointing visitors to your home page, send them to a targeted landing page to capture the lead. When you can offer something specific that matches whatever the visitor clicked on Facebook, they are more likely to stay on your page and convert, versus if they were sent to your homepage with no direction in mind.
7. Social Media Sharing
Share your offer by sending out a link to a landing page with a targeted message to all of your friends, fans, and followers. If the offer is a good one, you'll probably get a few shares from your audience that will help increase your reach even further. While it can be tempting to post to every social media network every time, consider taking the time to find out what offers are most applicable to a certain platform's audience, which can actually increase engagement and leads. To use the decking example, an eBook of beautiful backyard design plans might do well on Pinterest while the nuts and bolts of installation might be more suited to Facebook.
8. Thank You Page
If someone has already completed an offer, be sure to have a Thank You Page suggesting at least one other related offer that a person would be interested in. These don't necessarily have to be landing pages. Linking to informational blog posts that align with the visitor's persona can keep them engaged and keep your brand top of mind while nurturing the relationship. You can also do the same with a follow-up email.
9. Guest Blogging
Getting the word out about your offers can be as easy as doing a guest post on another blog that your target customer personas might be reading. While you do not want to make the entire post about your offers – that would just be another boring advertisement – a craftily placed call to action will send a fresh batch of leads your way that might otherwise not have found your site.
10. Create Great Calls to Action
Taking full advantage of calls to action - on your blog, emails, and social media - is key to driving traffic to your landing pages, and as part of an inbound marketing strategy. However, unless these calls to action are compelling in their content and design, your results will be less than stellar. Be sure to continue to tweak everything from your headlines to the color of your buttons and find out what really works for your audience.
Measuring the Results
Landing pages can help you track individuals rather than simply clicks and page views by collecting the information from where the visitors are coming from and who is filling out the form. By looking closely at which methods and offers are doing well, you'll be able to get a good idea of who is converting and why so you can focus your efforts more effectively in the future. HubSpot is an amazing tool that will allow you to not only create effective landing pages, but it will also give you the tools that you need to drive the right people to your landing pages. At the same time, HubSpot will measure the results demonstrating the ROI of your inbound marketing initiatives.

Editor's Note: This post was originally published in 2015 and has been updated for accuracy and comprehensiveness.
Ready to Dive In?
Work with our team of HubSpot experts and watch us take clunky systems, tech stacks, websites, and portals and turn them into tailored, intelligent workflows that deliver business outcomes.