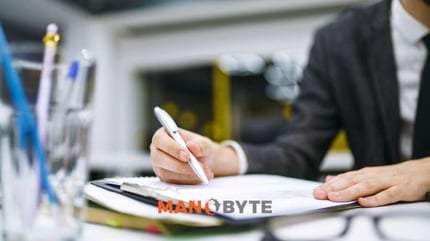 Lead Nurturing
What can I do to keep prospects interested when they're not ready to buy yet?
Your ideal buyer has found your website and you know you can help solve their problem—but they not ready to buy just yet. What can you do to keep them interested in your solution and not your competitor's? A lead nurturing program keeps prospects engaged with your company and products by continuing to provide high quality, useful content to them through email marketing services.
HubSpot Marketing Hub Marketing Automation & Workflows
The HubSpot Marketing Hub offers a wide array of automation tools to start you on your marketing automation journey. Automation will allow you to set up lead nurturing workflows that send marketing emails to leads based on the content and landing pages they've engaged with on your website. It's a personal touch to your prospects where you hardly have to lift a finger.
View pricing for ManoByte's HubSpot technical consulting, channel management strategy and implementation, MindMatrix PRM Solutions, HubSpot implementation, advanced website and CMS development, and custom integration & web application solutions.
We specialize in building automated systems to achieve alignment between marketing, direct & indirect sales, and operations for mid-market b2b companies.
If your annual goals involve increasing revenue from indirect sales channels or growing conversions and web traffic by 150%+.. we can help.
Whether your business needs HubSpot optimization, channel management and strategy, process automation, CRM implementation, custom tech integrations, or a new website and system altogether - we've got you.
Ready to Dive In?
Work with our team of HubSpot experts and watch us take clunky systems, tech stacks, websites, and portals and turn them into tailored, intelligent workflows that deliver business outcomes.