How to Improve Channel Sales With The 4DX Goal Setting Framework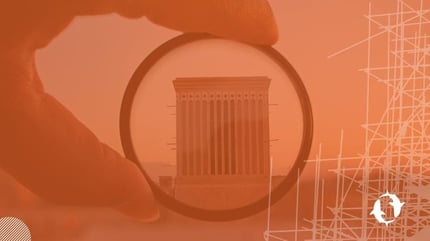 When selling through a channel of distributors, dealers, resellers, and construction professionals, there are approximately 27 balls to juggle in order to succeed. When there is that much going on all the time, how is one to know which areas of the channel need focus to improve?
In these kinds of situations, it will be helpful for channel sales leadership to apply the 4DX process, a moniker outlined in Franklin Covey's book, The 4 Disciplines of Execution.
What is 4DX?
Simply put, the 4DX process is another goal setting and accountability framework. It clarifies an organization's top goal, defines what results will be indicative of success or failure incrementally, and defines the regular activities necessary to achieve the organization's top goal.
What's unique to 4DX compared to other frameworks is that it is already setup to create a high level target ideal for leaders to be aware of, what managers should be monitoring in key metrics to ensure the goal is on pace to be met (and pivot if necessary) while also defining the specific pathway to success to ensure implementors know exactly what to be doing.
With 4DX, the team defines three items:
The Wildly Important Goal (WIGS)
The Lagging Indicators of Success (LAGS)
The Leading Activities to be Implemented (LEADS)
Let's take a look at what a general channel sales leaders 4DX plan could entail.
WIGS
The one to two Wildly Important Goals need to be highly focused, data driven, and have a starting and end point. Some examples include:
Increase overall PRM utilization rate for all partners from 10% per month to 50% per month in the next 12 months.
Generate $10M in revenue from indirect sales partners in [year].
Decrease Indirect Sales Cycle Length from 60 days to 45 days.
The point of your Wildly Important Goal is not to fix all of your channel sales problems in one fell swoop. The point is to identify a highly specific outcome that needs to be achieved and is reasonable to accomplish.
LAGS
The Lagging indicators of success act as any indicator - to call out if something is working, if something needs your attention, or if something is going horribly wrong and needs swift correction. Your LAGS will be the guiding light for managers to ensure their teams are on track to contribute correctly to the WIG. These lagging measures will be results that take time to manifest but are a direct outcome of your LEADS.
Following the WIG examples above, one of your LAGS could be:
Increase Partner PRM utilization rate by an average of 3% per month.
Generate $7,000,000 in revenue from existing indirect sales partners in [year] and generate $3,000,000 in revenue from newly recruited partners in [year] with an average partner contribution of $100,000 in sales.
Route 30% more leads to partners by [date].
If you have multiple departments or several key individuals managing your channel sales outcomes, you should define lagging measures for each.
LEADS
Not to be confused with "leads" like potential partners or prospective buyers, the LEADS within your 4DX framework are the specific activities to be completed and defines also the cadence on which to complete said activities in order to influence the LAGS and ultimately to ensure achievement of the WIG.
As leaders, you may not know exactly what needs to happen when, and that's okay. That's not your job. Your job is to set the vision and enable your teams to paint the vision. At this point, though, you definitely need to be conversing directly with the implementors to define your LEADS (if you haven't already looped them in to define the LAGS).
Sticking with the same examples, the channel sales improvement leading activities could be to:
Channel account managers / indirect sales reps will host three 30+ minute trainings on how to use the PRM with each partner in their book of business within 6 weeks per partner.
The channel marketing team use through channel marketing automation and complete the following recurring tasks:

Send a monthly partner newsletter.
Add 1 new or updated resource to the partner asset library

each week.

Publish 1 syndicated social media post to partner social media platforms each week.

Publish two SEO optimized blog articles per month to educate end users and drive product demand. Implement a partner locator feature on the website, with automated lead routing, by the end of Q1.
What are the Benefits of 4DX?
Applying the 4DX Framework, or any goal setting and tracking framework with a similar structure, allows you to achieve these often evasive objectives:
1. Team-wide Focus
It's Easier to Hit One Target Given 7 Arrows Than It Is To Hit 7 Targets Given One Arrow Each.
Most organizations try to accomplish too much at a time without the proper amount of resources. We see what other companies are able to do and feel like we have to catch up without considering the bandwidth we do or do not have to invest into those efforts.
2. Realistic Expectations
Set Realistic Expectations of Yourself, Your Employees, and Your Channel Partners.
Using the WIG, LAGs, and LEADs structure to clearly define the objective and the steps to get there is how leadership, management, and stakeholders can start to sleep easier at night all the while implementing agents know exactly wheat they should be doing and when. Without this clarity, it's easy to have unrealistic expectations of what everyone should be doing with their already full schedules.
These realistic expectations defined in the LEADs and LAGs particularly act also as guardrails when the next big idea strikes the office announcements board. Instead of a quick pivot and asking everyone to drop what they are doing for this next new idea, keep a focus on your WIG and remember, all good things take time and consistency.
3. Creates a Culture of Accountability
If It's Not Measured, It Didn't Happen.
A slight exaggeration, but my point remains the same. If you're not measuring the trajectory, success, or failure of your initiatives and recurring activities, how can you show value added by employees and channel partners?
The 4DX framework creates the perfect balance of accountability without overwhelm because it focuses on specific activities to be completed that when implemented consistently should culminate into goal achievement. Tracking and reporting because a simple 1 minute task (most of the time) because it's either a "yes" or "no" to track completion over the LEAD's cadence.
4. Creates a Culture of Consistency
Success doesn't come from what you do occasionally. It comes from what you do consistently.
Another key benefit of the 4DX framework is that it builds team-wide and channel wide habits that are likely to stick even after your WIG changes. This means that you can build a winning organization and a winning distribution channel that yields compounding success rates year over year without having to sacrifice refocusing team efforts towards new or revised WIGs as appropriate. This is a benefit that you often can't achieve through simple OKRs benchmark exercises.
Improving Channel Sales
Starting with clearly defined goals, measures of success, and activities to regularly implement - noting by whom and how often - is step one towards improving your channel sales results. Step two is partnering with the right solutions providers and cloud-based softwares to streamline activity completion and gain valuable insights into what is and is not working as hoped. Learn more about common channel management solutions here.
Ready to Dive In?
Work with our team of HubSpot experts and watch us take clunky systems, tech stacks, websites, and portals and turn them into tailored, intelligent workflows that deliver business outcomes.