Every company has a website. It's 2014. Everyone knows they have to have a web page design presence if they expect to succeed. You want to have a few key elements, like your logo and contact information. But beside wanting a great website for the same reason a 9th grader needs a designer crop top ("EVERYONE ELSE HAS ONE!"), why do you need a website that pays close attention to design elements and utilizes up-to-date technology? Because a well designed website is one of the best lead generation ideas you have have.
You might think your website is just a shiny thing for your customers to look at while you hit them with traditional marketing and sales tactics - kind of like Megan Fox in a Transformers movie. But the truth is that your website is more like Meryl Streep. It's not only beautiful, but it can play a ton of different roles. Just have a look at all the different roles your website plays in lead generation.
Hype Man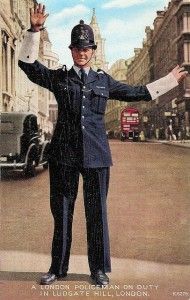 Crossing Guard
Masseuse
Couples Therapist

Your website is more than just a pretty face. If you put the time into your web design, either yourself or with the help of a lead generation agency, you will see results.
Photo Credits:

1: Hryck. via photopin cc2: Leonard Bentley via photopin cc3: Nick J Webb via photopin cc4: MyBestTreat via photopin cc