ENTERPRISE RESOURCE PLANNING
Improve Core Business Functionality & Communication
Enterprise resource planning (ERP) is a business process management software that allows businesses to use a system of integrated applications to help streamline processes and information across your company. In addition to automating many back office functions related to technology, services and operations, the goal of ERP software is to improve internal business processes and overall business performance. Additionally, ERP software can help with reducing labor costs and IT expenses, and improve collaboration between channel partners.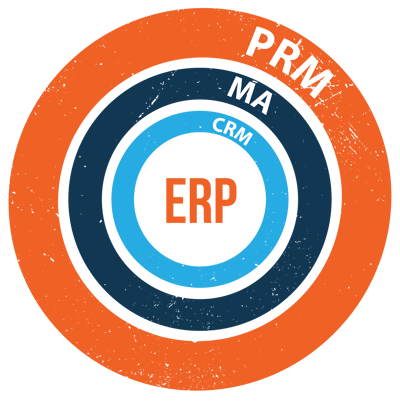 NetSuite is a cloud-based ERP software that is engineered to scale with businesses as they grow and to streamline mission-critical processes, allowing them to respond to new market opportunities swiftly and confidently. NetSuite ERP gives companies the tools they need to accelerate growth and drive innovation.
WHY YOUR BUSINESS NEEDS ERP
An ERP system is able to provide functionality for all your business processes by streamlining them into a single database. Information is able to flow across departments with ease, in addition to increasing transparency in all avenues of your business. Integrated ERP systems are able to alert distributors of potential problems, such as low productivity, low stock, and missing delivery dates. The ability to stay on top of potential problems and streamline information can save your company thousands of dollars.
Additionally, ERP software forecasts elasticity and pricing demands, which can be virtually impossible to do manually. This helps your business stay competitive and productive while maintaining economic growth.
Integrating an ERP can help you:
Eliminate data redundancy and errors
Increase revenue growth
Improve inventory management
Reduce order times
Analyze financial reports effectively and knowing your true costs
Getting Started with ERP
An effective ERP system can help your business advance and forecast potential industry changes. As your ERP Partner, ManoByte works with your team to insure your ERP implementation is a triumph.
Step One: Business Process Review
Step Two: NetSuite Configuration
Step Three: Data Migration
Step Four: Channel Partner Training
ERP Tools for Your Business
Financial Planning
NetSuite ERP is optimized to expedite daily financial transactions, accelerate closes, and ensure compliance. NetSuite uses employing native intuitive planning, budgeting, and forecasting solutions features. The cloud-based platform offers visibility into financial performance without being limited by a location-based platform.
Supply Chain Management
Through NetSuite ERP, companies are able to define, execute, and support supply chain/distribution management plans from a single, collaborative platform. NetSuite's various tools allow users to gain real-time visibility, increase service leads, reduce supply chain costs, and manage variances.
Procurement
NetSuite ERP is designed to improve the accuracy of procure-to-pay processes and optimize for cost-certainty. Requisitioning and purchasing processes can be automated and viewed from a user-configurable Procurement dashboard.