The Comprehensive Guide to Creating a Knowledge Base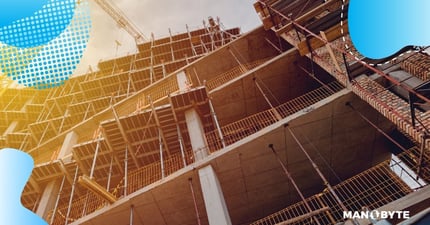 According to a recent study, 97% of customers say that customer service is the single most important factor in determining how much loyalty they'll show to a business or brand. It's also important to note that even more than being "delighted," customers want their problems solved. Loyalty programs or other types of promotions to reward a past purchase are nice, but if you really want to take a single sale and turn it into a repeat purchase and do it over and over again, you need to make sure that you take care of your customer.
When a customer has a problem, they expect you to solve it. If they have a question, they expect you to answer it. Thanks to the digital age we're now living in, they also expect you to do this all day, every day, no exceptions. As a customer navigates through the process of problem resolution, they hate feeling like they're being passed around from representative to representative, or getting the runaround.
But when customers reach out, they also expect an incredibly detailed and accurate response to whatever concern they happen to have. Often times they also prefer not to have to interact with a human to solve it.
77% of consumers also said that they wouldn't wait longer than six hours for an email reply before escalating their issues with a brand. If someone reaches out to you on Facebook for help, they expect you to respond within that same six-hour time period. If someone reaches out to your company on Twitter, speed is even more critical - 64% of people said that they expect a detailed answer within just one hour.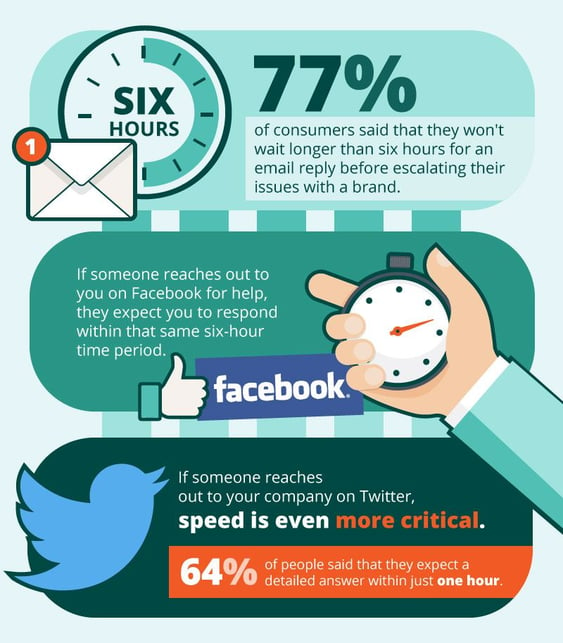 Perhaps you are wondering how you can meet the high expectations that modern customers have today? How are you supposed to guarantee that you can always offer clear, detailed, understandable assistance to any customer issue, at lightning fast speeds, at any hour of the day?
The answer to all of these questions is relatively straightforward: implement a knowledge-base system and let it handle the lion's share of the work on your behalf.
What is a Knowledge-Base?
At its core, a knowledge-base is an online repository of information about your products, services, departments or other topics. Think of it a bit like the digital version of an instruction manual, only it covers far more topics, in greater detail, than any single print resource ever could.
A knowledge-base isn't just an opportunity to break down a product or service in a general sense - it's a way to cover it from nearly every aspect, providing a wealth of information and even demonstrations about how to use your product or service correctly. A knowledge-base can help customers understand what to do if something does not go as expected. Additionally, it can empower customers to find higher value from your products or service.
A key element of a knowledge-base is that it enables self-service, it's always available, and your customers can use it without being forced to contact a person at your business. They can search for a question and find the answer, troubleshoot a common problem, or overcome a challenge all on their own, over the internet, from any location.
Note that a knowledge-base doesn't have to be exclusively an outward-facing effort - it's advantages can be harnessed internally with your staff, too, by making a company knowledge-base a vital HR tool. Many companies use comprehensive knowledge-base resources to help with on-boarding and training efforts, guaranteeing that all new hires receive only the most accurate information and consistent guidance from the same source. This not only translates into a better and more efficient working environment, but it also lowers the costs associated with training new employees as well.

Knowledge-Base Content Elements
Another key benefit of a knowledge base it that you can provide users with content in a variety of formats. Some common forms of content that can be included in a knowledge base are:
Frequently Asked Questions
Resources
Troubleshooting guides
Educational or instructional videos
Checklists
Maintenance or service calendars
These, as well as other materials, are designed to preemptively answer any question that your customers may have before they've even had a chance to ask it.
Value of a Knowledge Base
Everything you do related to the customer experience contributes to your company's growth. A knowledge-base helps diminish customer frustration. Studies show that modern day customers hate picking up a phone to handle customer service issues. In fact, phone use for customer service has been steadily decreasing over the past six years, with 64% of consumers prefer texting over voice. Consumers are embracing self-service options more and more - and a knowledge-base is one of the most popular programs that fall into the self-service category.
All of this plays directly into one of the most essential customer service trends of the modern era: most people would rather help themselves if the option is available to them. 53% of people who responded to an additional survey said that it was essential to solve their own problems rather than rely on customer service representatives and the ease that which they can do that contributes to higher Net Promoter Scores - which are an indication for who likely the customer is to recommend your company to others. For most organizations, referrals are their number one source of new leads.
Another benefit, not to be overlooked, is that a knowledge-base can bring significant cost savings that your organization can unlock almost immediately. In addition to providing better customer service results (and creating an opportunity for easier and more cost-effective employee training), a knowledge-base can lower staffing costs because you'll be able to have a smaller team of customer service representatives to assist customers. After all, the purpose of a knowledge-base is to support customers in the first place. When using a cloud knowledge-base, like HubSpot, there are no incremental infrastructure costs. When discussing cost savings as related to staff, there are many concerns about layoffs and job loss, but there are many reasons to believe that implementing a knowledge base is key to retaining talent. A customer service representative typically has greater product knowledge and a better understanding of the customer, making them highly valuable employees. Implementing a knowledge-base can help with retention of key talent by replacing low-value tasks with more impactful assignments.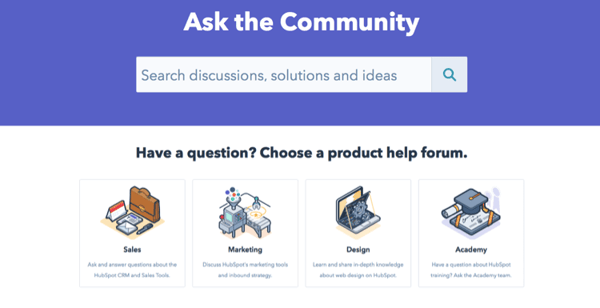 Steps for Implementing a Knowledge Base
Understanding the importance of a knowledge-base is one thing, but implementing such a resource for your company, your audience, and your brand is something else entirely. If you truly want to create the best possible knowledge-base that you can, there are a few key things to keep in mind. Here are ten steps process for implementing a knowledge base:
Step 1: Readiness Assessment
Step 2: Create a Customer Journey Map
Step 3: Create a Style & Voice Guide
Step 4: Select A Knowledge-base platform
Step 5: Perform a Content Analysis
Step 6: Create Content for Knowledge Base
Step 7: Populate Knowledge Base
Step 8: Q&A Knowledge Base
Step 9: Train Support Representatives how to use it
Step 10: Launch and Monitor
Leveraging a Knowledge-Base System
It's important to remember that your knowledge-base is more than just a helpful repository of how to guides, tips, tricks and best practices. It's one of the most important customer service resources you have available because it's the perfect type of company representative - the one that is always helpful, always willing to lend a hand and that can work 24 hours a day, seven days a week, 365 days a year. It's one that never needs to eat or sleep and that never ever takes a vacation.
This, in and of itself, is important for many apparent reasons. For starters, it helps improve the reputation of customer service that your organization is trying to cultivate - something that a full 55% of consumers who responded to a survey said was one of the reasons why they would be willing to become a customer of a particular business in the first place.
Remember that it will always be cheaper, faster, and more efficient to sell to an existing, satisfied customer than it will be to gain a new one. Another study estimated that the probability of selling to an existing customer is somewhere between 60 and 70% on average, while the likelihood of selling to a new one comes in at between 5 and 20%.
By following the steps in this knowledge-base guide, you've gone a long way towards addressing all of these concerns and more in the best possible way. You've not only instantly made your customer service division available to your audience 24 hours a day, seven days a week, but you've done so in a far cheaper, more efficient and ultimately more rewarding way than you would ever have been able to do using actual employees alone.
Ready to Dive In?
Work with our team of HubSpot experts and watch us take clunky systems, tech stacks, websites, and portals and turn them into tailored, intelligent workflows that deliver business outcomes.