Optimizing Customer Service: A Look at HubSpot's Latest and Greatest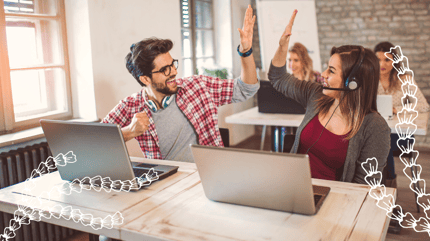 More than ever, customers expect to be met with nothing short of exceptional experiences and above-and-beyond service from brands and companies across the spectrum.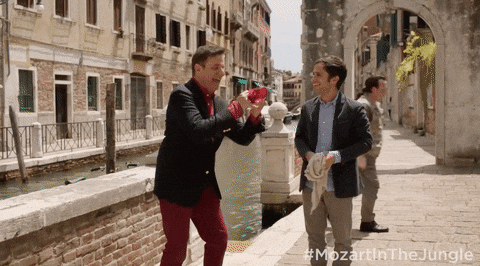 Following an "unprecedented" 2020, 2021 continued to keep businesses, customers and individuals on their toes as consumer trends and expectations evolved towards self-service, personalization, and real-time solutions. Customer service features like live (and immediate) 24/7 support through multiple channels, that were once considered to be an above-and-beyond business differentiator, have quickly become a requirement for retaining customer loyalty.
In fact, according to HubSpot, 96% of customers say customer service is important in their choice of loyalty to a brand, while more than 70% of consumers believe that companies should collaborate on their behalf, so that they don't have to repeat information to different representatives.
Similarly, nearly 60% of customers feel that long holds and wait times are the most frustrating parts of a service experience, and 90% of customers rate an "immediate" response as important or very important when they have a customer service question (60% of customers define "immediate" as 10 minutes or less).
These heightened expectations have left much of consumer attention and loyalty up for grabs, creating a pivotal opportunity for brands who are progressively shifting with these trends and staying on top of their customer service game –while leaving brands who aren't adapting in the dust.
Cue:

HubSpot's latest additions to its user- and customer-friendly customer service software, Service Hub.

On March 15, HubSpot introduced numerous new and enhanced features for the Service Hub platform, as the company vies for the #1 spot of becoming the top customer service solution for scaling companies. The updates to the platform, which was originally launched in 2018, come as a response to the release of its 2022 annual State of Service report that surveys over 1,400 multi-sector customer service leaders across the globe, revealing their biggest challenges, goals, and use of technology to deliver authentic service.
The latest Service Hub feature rollouts directly address today's Customer Service challenges and prioritize the end-to-end customer experience with an easy and connected platform that delivers authentic services, when your customers need you most.

New Service Hub features users can already take advantage of or can expect to see from the latest rollout include:
Help Desk:
Customer Portal (Now Live!) Customers can now receive the support they need through one secure customer portal that keeps ticket conversations going between customers and service reps, for more timely and efficient issue resolutions.


New Mobile Inbox iOS app update designed to simplify and improve accessibility to quality customer service on-the-go.




New Custom Views will help agents stay focused by giving them flexibility to create views in the inbox to help them efficiently get their work done. For example, users will be enabled to create views based on ticket and conversation properties, use 'and/or' properties to expand or refine criteria, as well as view edit or delete views.


Inbound Calling (In Beta) supports the Help Desk functionality by enabling customer service teams to receive inbound calls within HubSpot. Benefits include admin ability to purchase phone numbers from the calling settings page and can then assign the number to a user with a paid Service or Sales seat.

When an inbound call is received on a number purchased through HubSpot, the system will automatically log it and can be leveraged across the CRM platform for a variety of features like reporting, conversation intelligence, and automation. Finally, Service Hub seat users will be able to receive inbound calls on their personal cell phone and place outgoing calls through HubSpot.
Omni Channel Service:


New Channel Switching helps teams using the conversations inbox to switch channels from Live Chat, to Facebook Messenger, to Email on a single, seamless thread, while preserving conversation history for both the agent and customer. This means coherent conversation for the customer (without the need of having them to repeat themselves), and service simplicity for your agents.

Channel switching also enables agents to send customers a comprehensive record of the ticket's conversation history in a single thread via email so the customer can easily refer back to the information later.


Conversation APIs (In Beta) Users will also see enhancements to the Conversations platform; a powerful, real-time, omni-channel communication tool that allows teams to have remarkable conversations with customers, wherever and whenever those customers wish.

The new suite of API's will help developers retrieve customer communications information, post new comments and outgoing messages within those conversations, and subscribe to events about conversation threads and messages. The best part? These functions can all take place outside of the Inbox.
Surveys:
New Post Chat Feedback to better understand your customer's experience. Within each customer chat conversation, teams will have the ability to receive customer satisfaction feedback within the chat, after each conversation has closed.
End-User Feature:
Service Level Agreements (SLAs) and Working Hours are core features within Modern Help Desk, and HubSpot is rolling out its most requested functionality with additions coming over time. With SLAs, teams will be able to set working hours, report on SLA performance, build custom and automated workflows based on SLAs, as well as set them between two properties: time to first response, and time to close.


Reporting:
Service Analytics helps teams to stay on top of their service performance with insights and reporting on service authenticity and efficiency. The latest addition to the reporting feature includes Ticket Time in Pipeline Report.
These changes can offer Customer Service professionals a collective sigh of relief knowing they can easily and effectively help their customers to feel seen, heard, and be greeted with top-of-the-line service experiences where and when they need it most.
HubSpot continues to demonstrate its intentional response to the needs of scaling companies and the evolving consumer landscape. With Service Hub seamlessly integrated with Sales (CRM) and Marketing (CMS) Hubs, HubSpot has effectively positioned itself to be the go-to for refining clunky tech stacks, outdated processes and gaps in team collaboration and communication - giving you the ability to focus on your customer and scale effectively.
Additional information and a full list of features are available on HubSpot's Service Hub home page.

Also make sure to check out our other Service Hub blog posts that offer best practices, strategy, and helpful tips to make sure you 're extracting the most value from the platform and putting your customer where they should be: at the center of your business.

Wondering how Service Hub can help your team prioritize your customers and provide consistent, best-in-class customer service?

ManoByte's team specializes in helping businesses extract the most value from their HubSpot platform, plus, we're one of HubSpot's leading Service Hub consultants and implementation experts. We help teams find the best solutions for their needs and provide in-depth training, support and consulting to help you hit the ground running and scale confidently.
Ready to Dive In?
Work with our team of HubSpot experts and watch us take clunky systems, tech stacks, websites, and portals and turn them into tailored, intelligent workflows that deliver business outcomes.