Although the old tactics of word-of-mouth referrals still exist, now you can also just hop online and figure out if the company or product is really all it's cracked up to be from people you don't even know. Think about it, how often are you willing to buy a product with less than 3-stars on Amazon? Those 5-stars, case studies, and testimonials play a bigger part than ever before as people do research on their product and services providers.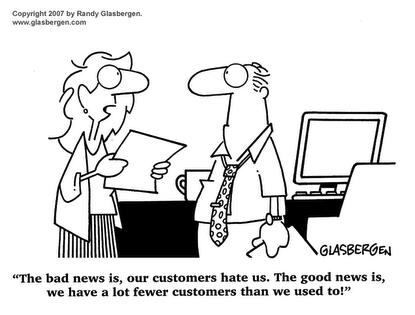 This concept stretches far beyond just your next Amazon purchase. If you aren't concerned about your customer's experience with your business, it will eventually have a very negative impact on your overall business growth. The reality is, the days of merely putting your customer support number on your website are over. Your customers expect more - because they are getting it other places.
So, if you want to continue to grow your business with new customers, while keeping your current customers happy and satisfied enough that they are willing to be an advocate for your brand, you'll want to implement some of these suggestions on how you can adapt your customer service processes to today's more digital customer.
Suggestion # 1: Provide Quick and Efficient Responses to Problems
Gone are the days of someone with an issue leaving a message and expecting it to take 24 hours before they'll get a call back from someone. Now, you need to respond within 6 hours and in whatever format the user contacted you with, so Facebook Messenger, chat, email, or even through a tweet. And when you respond, you'll want to already know something about them and their issue based on when they submitted it: customers today don't love giving the same story defining their problem more than once.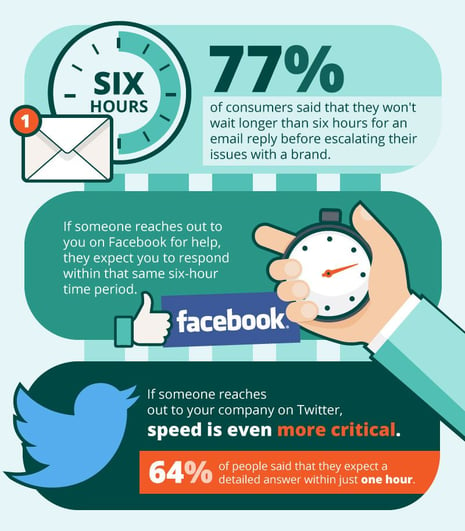 Suggestion #2: Have an Effective (and Fast) Process to Solve the Problem
Support tickets can be a great option for most businesses to help streamline support efforts. Additionally, you'll want to tie them into your customer relationship management (also known as a CRM) tools so everyone in the organization will know if a customer has an outstanding support ticket. That way, if they have to message again or call back in and they get a different person from your business, everyone knows what the problem is and its current status in being resolved.
Suggestion #3: Provide Resources to Solve Common Problems
Feel like you get people reaching out to you with the same problems over and over again? If you have a list of the most common 5-10 questions your support reps receive, why not publish the solution on your website in a "Knowledge Base" area so your clients can quickly solve a problem without even contacting you. Saves everyone time and headache.
Suggestion #4: Ask for Feedback (And Use It!)
You know how you have that friend that asks for help but then never takes your advice? It's pretty annoying isn't it? Same goes for customer feedback. Short email surveys can provide HUGE insight into ways you can make your customers happier. Additionally, if you get some survey results with some really positive information, ask the person who filled it out to review you on Facebook and Google. If they were willing to fill out your survey with such positive things to say, they'll probably be willing to cut and paste what they said into an online review.
You might now be thinking that all of these suggestions are great and all, but how exactly do you implement them at your business? Well, that's where we come in. At ManoByte we help businesses just like yours leverage tools and processes to ensure your customers love you. Click below if you want to get started with a complimentary business growth and customer experience analysis.