Penalized WHO is Owner: A Vital SEO Ranking Factor?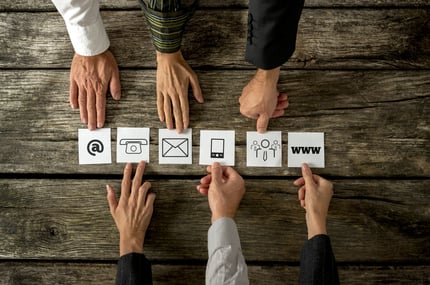 Once Google finds out that an individual owns a spam website, the person will be a penalized WHOis owner. The online search giant will find out whether the person owns other websites across various website domain hosting platforms. This is an SEO ranking factor that is used by the search engine to stop spammers from creating more websites after being penalized. Google hopes that this will eliminate the spam websites owned by the penalized WHOis owner.
Google also clarified that websites that are hosted from the same servers of various spam websites are not penalized. The online search engine giant doesn't utilize IP blacklisting as a way to eradicate spam websites. According to Matt Cutts, it only penalizes domains and the WHOis owner and not server IPs. That means the SEO ranking factor of your website is not affected by the spam activities of neighbors in the webhost.
Spamming has become a worldwide problem on the internet and Google has been trying to find methods to penalize spammers and websites with original content to shine. WHOis information has become an SEO ranking factor. It is a tool that allows buyers to contact the owner of a site. It is used by readers to contact the webmaster for inquiry, support, or any concerns with regards to the website.
Domain hosting providers allow webmasters to hide their WHOis data from the public. The use of this service is to hide their contact details from scammers, telemarketers and spammers. But spammers also think that they can hide their WHOis data from Google. But the truth is, Google has access to the hidden parts of the WHOis data and can find penalized WHOis owners.
Moving the content of a penalized website to a new domain is not a solution you are looking for, especially if the new domain has the same WHOis data of the previous website. The penalties will follow the content to the new domain name, especially if the content is an exact copy of the previous website.
Google has tackled the Multiple Domains Crowding Spam, which is the method of owning more than a single website on the top spot on the first page of the search engine results page for the same keyword. Google can find out the WHOis owner even if it is hidden. The online search engine giant wants to keep diversity and competition on its search results.
Penalized WHOis owner is an SEO ranking factor that webmasters must pay attention. It is vital especially when you are buying a domain but not knowing that the owner has been penalized by Google for another website. Make sure that you check with Google about the status of the WHOis owner before dealing with one.


Ready to Dive In?
Work with our team of HubSpot experts and watch us take clunky systems, tech stacks, websites, and portals and turn them into tailored, intelligent workflows that deliver business outcomes.