HubSpot Impact Awards Winner: HILL DT Sales Enablement Services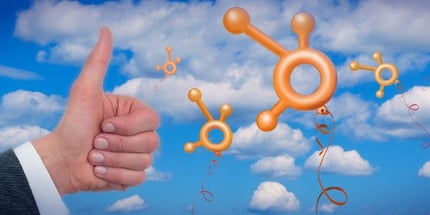 Background
HILL DT is a supplier of decompression therapy chiropractic beds based in Grand Rapids, Michigan. They pride themselves in being a results-based company with years of experience teaching, diagnosing & treating patients with their advanced decompression therapy beds and tools. Their personas are all comprised of highly educated Chiropractic Doctors who are practicing in a variety of offices and wellness centers across the US.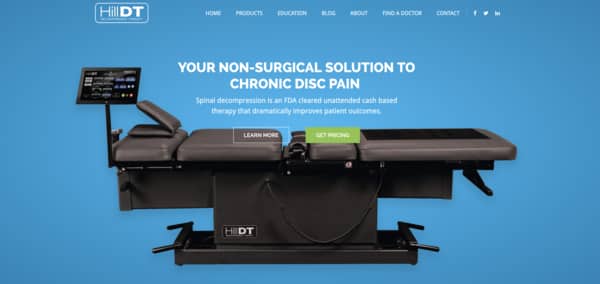 ManoByte and HILL DT began a partnership in September of 2017 for inbound marketing services that would leverage the HubSpot marketing automation software. Included in the partnership was a complete redesign of their website, as well as ongoing retainer services to generate new leads and enhance their engagement with their current client database. However, after our initial Strategy and Discovery process, we determined that Sales Enablement Services would also be extremely beneficial to better control HILL DT's sales and proposal processes.
The Challenge
Before a partnership with ManoByte, the HILL DT team was experiencing a large number of proposal requests, but struggled to maintain a close rate of above just 20%. Sales reps would receive a proposal request, respond with a proposal promptly, and were met thereafter with silence. After further conversations with contacts they were able to engage with, they uncovered that the silence was due to the significantly higher cost of their decompression table as opposed to some of the other (and far inferior) chiropractic tables available for decompression therapy treatment. Sales reps would then spend a tremendous amount of time informing and educating prospects about why their decompression table justifies the higher cost over the less expensive options. This was precious time being wasted on educational elements and price justification rather than finalizing the sale.
The Solution
The ManoByte Team identified the need to fill in some very apparent content gaps in the HILL DT buyer's journey process. Essentially, the prospects were being forced from the awareness stage to the decision-making stage, leaving the very important consideration stage out completely. After conducting persona research, we identified that this resulted in a significant loss in potential sales, simply due to a lack of understanding from the prospect.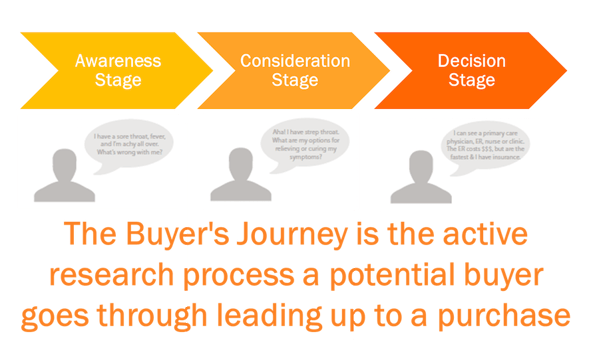 To solve the consideration gap problem, the ManoByte team implemented a series of email workflows to better prepare a prospect for a proposal, rather than jumping straight to sending one out right away. The first workflow launches with a goal of the prospect setting an appointment with a HILL DT salesperson to learn about pricing and the table itself. The days of merely sending out pricing to anyone who wanted it were officially over. During this series of emails, the request for an appointment with a sales representative is made, while also providing the necessary supporting information about the benefits of the tables superior quality and features. The landing page link that's included in those workflows also includes this creative and informational video that immediately helps to educate the new prospect about how a HILL DT therapy bed differentiates itself against the competition:
HillDT Outcome Based Decompression from HillDT Solutions on Vimeo.
When the first workflow is complete, the second and third workflow begin. During this phase, the prospect is either enrolled in a post-meeting workflow with more educational content and opportunities to set another meeting to discuss pricing, or, if they have not met the goal of the first workflow, they are put into a lead nurturing series to help continuously reinforce the value of a HILL DT table over the competition until they take action stating they are ready for the proposal.
Results
The HILL DT Sales Enablement services are already proving to be a valuable asset to the HILL DT sales goals. When our partnership began, the goal was to raise the sales close rate percentage from 20% to 30% in 12 months. ManoByte services officially launched in November of 2017, and now, just 4 months later, the efforts have already increased their close rate to 26%! We anticipate we will exceed the 12-month goal sometime in Q2. Additionally, lead scoring was never a part of the process for HILL DT's sales representatives, so the ManoByte team developed a clear SQL and MQL definition and qualifying activities in HubSpot to track and identify them for the sales representatives. So far, these efforts have already produced 48 MQL's and 38 SQL's.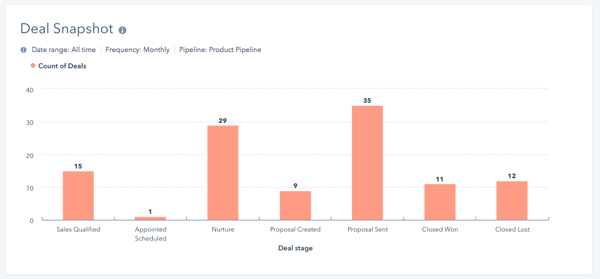 HILL DT New Sales Deal Metrics - HubSpot CRM
The Impact
When asked about how the ManoByte sales enablement services are impacting his business growth goals, here's what the HILL DT President, Jeff VanderWal, had to say:
Ready to Dive In?
Work with our team of HubSpot experts and watch us take clunky systems, tech stacks, websites, and portals and turn them into tailored, intelligent workflows that deliver business outcomes.