Partnerships
The Right Partners for ERP, Sales & Marketing, and Indirect Channel Management
Investing in the technology to fuel your business growth is only part of the equation. Whether you're trying to integrate HubSpot with NetSuite or find ways to leverage all of your indirect sales to fuel robust growth, the organizational structure of your processes and workflows are integral to success. Once you've chosen the right solutions, you need to make sure that your team can leverage your tools effectively for measurable growth. For many businesses, a major pain point has been in trying to integrate the various solutions that are advantageous for their different departments. You need an organized, central solution to make sure that your Enterprise Resource Planning, Sales, and Marketing align.
At ManoByte, we specialize in bringing all of the pieces together so that our clients can access optimal results without the technological headache of mastering individual solutions that may not be able to communicate well. We offer the right partnerships to help your customer relationships flourish across every division of your business.
A Partnership for Long-Term Growth
If you're looking for ways to leverage HubSpot, NetSuite, or Zinfi, but aren't sure how to integrate with your existing processes, ManoByte can help. Our experienced staff represents a complete range of marketing disciplines to help you implement the full strength of your solutions and develop the right methodology to bring long-term growth to your outreach endeavors.

ManoByte is a HubSpot Diamond Partner. This means that we offer expert level experience in the full use of HubSpot Suite, including setup, implementation, and strategy. The technical experience in setup may be the most important aspect to your team, but we offer so much more than that. At ManoByte, we are well-versed in channel marketing and using the inbound methodology for manufacturers.
This depth of knowledge means that you are expanding your company's wealth of expertise in developing workflows, automating processes, and fully implementing your marketing and sales process without having to hire multiple people internally. We know the ins and outs of HubSpot. Leverage our experience to help your business see the best results in the shortest amount of time.

NetSuite Solution Provider
ManoByte is a NetSuite Solution Provider. For your business, this means that we can review and assess your current processes with the NetSuite cloud-based ERP system in mind. Taking your individual needs into consideration, we can develop a strategy and implementation plan to make your NetSuite launch as effortless as possible. We take care of the training so that your staff can easily understand the process. This includes working with licensing and setup, planning the rollout phases, and providing continuous support and training for your team. When you choose to partner with ManoByte, your staff will be prepared to leverage the NetSuite ERP to its full capability, earning you the best ROI. We make sure that your business structure, industry, and all of the processes that make your team unique are honored in the setup. This means that your team will be more comfortable learning and mastering the system and your business will reap the rewards of improved ERP in record time.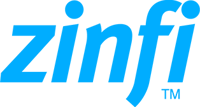 At ManoByte, we've partnered with Zinfi to help our clients optimize and leverage indirect sales for their business growth. Both indirect and direct sales offer their own unique challenges. With this partner relationship management (PRM) solution, our customers can master channel sales enablement, partner portal management, and through-channel marketing automation. We help you master the technical aspect of launching and implementing your Zinfi portal so that your team and channel partners can take full advantage of the tools to help your indirect sales initiatives flourish.

How NetSuite & HubSpot Work Together for incomparable results
Your technology needs to work. There's no point in the investment if you're not using all of the tools or integrating your solutions for the most efficient and productive advantages to your team and business. NetSuite and HubSpot are powerful tools that offer automation, break down data silos, and help your entire business function as a cohesive unit. Your customers and clients are the lifeblood of your business. These two tools together allow you to keep your CRM data synced across all of your company's platforms. It's a critical component of optimizing your business. Each solution alone can offer excellent ROI. Together, when implemented properly, they give you an advantage in real-time access to all important data that propels everything from customer service to the advanced ability to predict the customer's needs and meet them where they live.
At ManoByte, we're proud to partner with our clients to propel growth and help them fulfill their highest goals. Contact us today for more information about integrating any of your services for a more intuitive workflow.