DIAMOND HUBSPOT PARTNER
Inbound Marketing Experts
ManoByte has been providing measurable, business-growth results for clients since 2007. As strategists, visionaries, creators, technologists, and marketers, we are experts at what we do and are driven to help our clients achieve their revenue goals.
ManoByte is a Diamond-Certified HubSpot agency. That means that we have proven skills to deliver successful digital marketing solutions. We were awarded the Impact Award for Sales Enablement. This award recognizes our achievements in the effective use of technology, content, and industry best practices on our client's overall sales and growth.
Being knowledgable is one of our companies core values. Our team holds 135 different HubSpot certifications.
Inbound marketing is a response to shifted buyer behavior. We live in an always on, digitally connected world where everyone has easy access to infinite information. Buyers actively consume content on websites, portals, blogs, and social networks that brings awareness of products that can help them solve a problem, fill a need, or make their life easier or happier.
Inbound marketing helps you attract, convert, close, and delight consumers in a more human way.
Inbound isn't just good for your customers—it's good for your business's bottom line, too. In fact:
Inbound marketing brings in 56% more leads than outbound
Leads generated from inbound strategies cost around 61% less than outbound leads
82% of marketers who blog see a positive return on investment from inbound marketing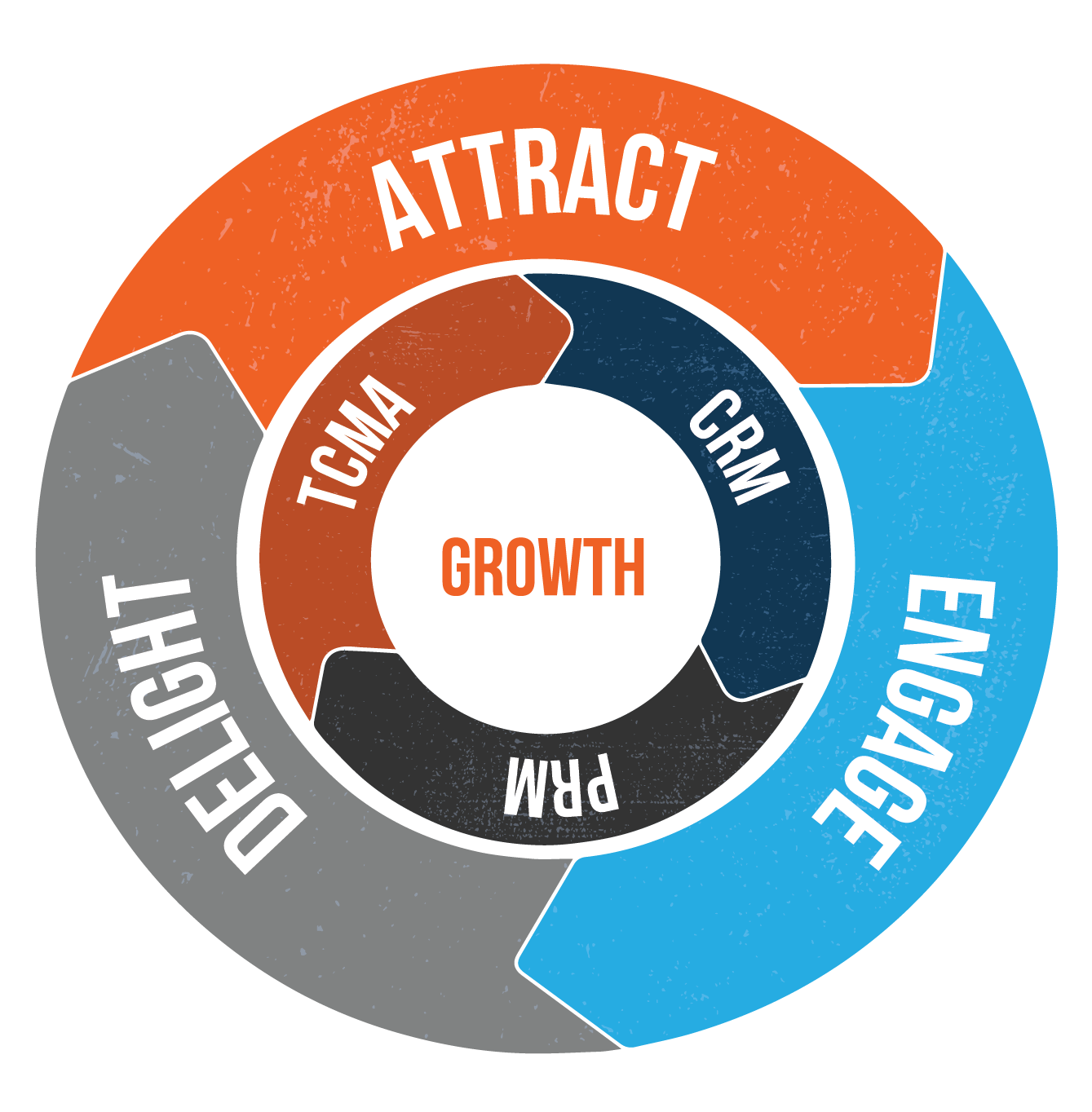 How Do I Get Started?
To get started with inbound, you need to first have a clear vision of want you want to achieve. Next you need to understand your buyers. Then you need to create content that aligns your buyers' needs with your offerings. After creating great content, you have to ensure that your ideal buyers engage with your content. Finally you have to measure the results and allow the data to guide your next steps. Sounds like a lot? No worries, give us a call and we can walk you through it.
The HubSpot Enterprise Growth Suite: The Original Inbound Platform, now for Enterprise-Level Companies
Documented Sales Process
A detailed, documented sales process helps enable distributors by showing them what the sales cycle looks like and what you've determined lead actions to mean. This helps distributors work with your leads and intervene with the right information at the right time.
Co-branded & Personalized Content
Not all distributors have the resources for high-quality content. Co-branded sales assets, like product guides and case studies, helps them build trust with their leads by offering expertly designed and excellent content.
Sales Playbooks
Playbooks are roadmaps that include the sales process, buyer personas, customer journey maps, call scripts, email templates, and relevant content offers for each buyer's journey stage. They help guide distributors through the sales process with an effective, proven strategy.
Our Area of Specialization