SEO Ranking Factors- Pros and Cons of a Country TLD Extension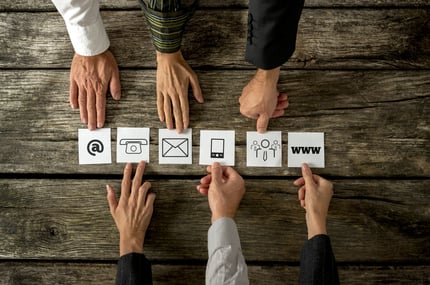 One of the many SEO ranking factors that webmasters have to consider when creating a website is whether to use a country TLD extension or not. At present, .com is still one of the most popular domain extensions but there are several alternatives that webmasters can use, especially if they want to rank higher in a specific country. Geo-targeted search services often have different results than those on the main Google.com search engine results pages.
Benefits of Country TLD Extension
Help in Local Search Ranking
Utilizing country TLD extension allows a webmaster to target traffic from a specific country. Search engines often return different results depending on where the user comes from. Local results usually populate the first page of the search engine results pages. Google has localized its search engine depending on the IP of the user. A person from Canada is directed to Google.ca and the results will show websites with the country TLD extension of .ca.
If you are a local business owner and want to appeal to targeted traffic to your website then choose the right country TLD extension. To improve the search result ranking, the business must also list the website in online local business directories.
Better Domain Name
Another benefit of using a country TLD extension is the availability of premium domain names. The traditional .com, .net, and .org domains are already saturated, and the good domain names have already been taken. It is possible to register using a country TLD extension that is similar to another site's domain as long as it doesn't infringe any copyright laws.
Disadvantages of Using Country TLD Extension
While it is true that localized search engines show websites using the country TLD extension of a particular country, .com and other normal TLDs will still show up in the search engine results pages. This limits the global ranking of websites using country TLD extension.
Businesses that want to attract a global audience must avoid using country TLD extension. People might think that a .ca website only does business with customers from Canada and not from anywhere else.
Some country TLD extensions have special requirements. Some countries require businesses to have a physical presence within the country before they can register to use the country's extension. Some countries require contact details before they are allowed to use the extension.
These are the pros and cons of using country TLD extension. You need to think hard when deciding what extension to use for your website. You should consider all the factors, such as the target audience and website content before you come up with the decision. A country TLD extension can help your website locally but can hurt its ranking in the global search engine rankings. Need help choosing the right domain? Let the inbound marketing experts at ManoByte help!


Ready to Dive In?
Work with our team of HubSpot experts and watch us take clunky systems, tech stacks, websites, and portals and turn them into tailored, intelligent workflows that deliver business outcomes.