How Internet Marketing has Changed the World of Business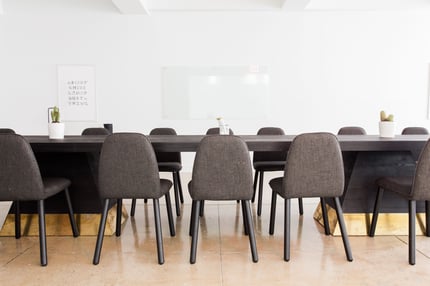 In some ways, all the same old marketing techniques used in print and media that have been around for ages are still used in modern marketing today. However, in today's world of technology and the internet, the process of creating effective marketing has changed and evolved with the world. Social media such as Facebook, Twitter, YouTube, and texting have created a whole new world of possibilities. Companies can reach out to consumers like never before. Moguls such as Starbucks have embraced the change in communication, turning their Facebook and Twitter connections into one of their best marketing tools ever.
Just what makes social media so effective for business?
People use social media to socialize and feel connected with one another. It creates a more personal feel to an otherwise cold and distant reality of the distance between people physically. Businesses can use these same connections to garner a sense of closeness and familiarity with current and potential customers. Social media has given internet marketing the ability to reach more people directly than ever before. Creating a personal experience for people is a powerful marketing tool. When people feel that they have a connection with a business, it not only encourages them to be a customer, but they tend to be more loyal towards the company as well.
It is also one of the more cost effective methods of marketing.
Unlike printed advertisements, internet marketing techniques use entirely "green" tools. This means that everything being done electronically results in less trees being used. Ads in the newspaper, phone book, and other paper-based advertising are all considered wasteful and detrimental to the environment. Taking advantage to electronic media and internet marketing can not only help a company keep a cleaner image, it can also help reduce the cost of marketing as well. It is typically a lot cheaper to use blogs, links, and banners online than regular methods of advertising such as print, radio, and television.
How important is internet marketing?
In today's world it is not only a more sensible method of marketing your business, it is a vital step in building and continuing to grow one. If your company does not have some form of internet presence, it can be stunted in growth potential. Even if a company decides to not have a website for themselves for marketing, they can still be affected by reviews people make about the business online. Yelp and Google both provide a means for customers to make reviews and comments. Having your business reviewed can either bring in more customers that become curious over good ratings, or avoid you all together due to poor ratings and a lack of web presence. Even small, Mom and Pop, businesses are learning the important of internet marketing. When people go shopping or traveling they like to be able to look ahead online and get an idea of what to expect and where they want to go. If a business does not have at least an informative website, they are more likely to be overlooked.
To learn how you can enhance your online presence, download the free eBook below.

Ready to Dive In?
Work with our team of HubSpot experts and watch us take clunky systems, tech stacks, websites, and portals and turn them into tailored, intelligent workflows that deliver business outcomes.