ROUND ROBIN OWNER SCHEDULER
Streamline Your Lead Assignment Process with this Intuitive App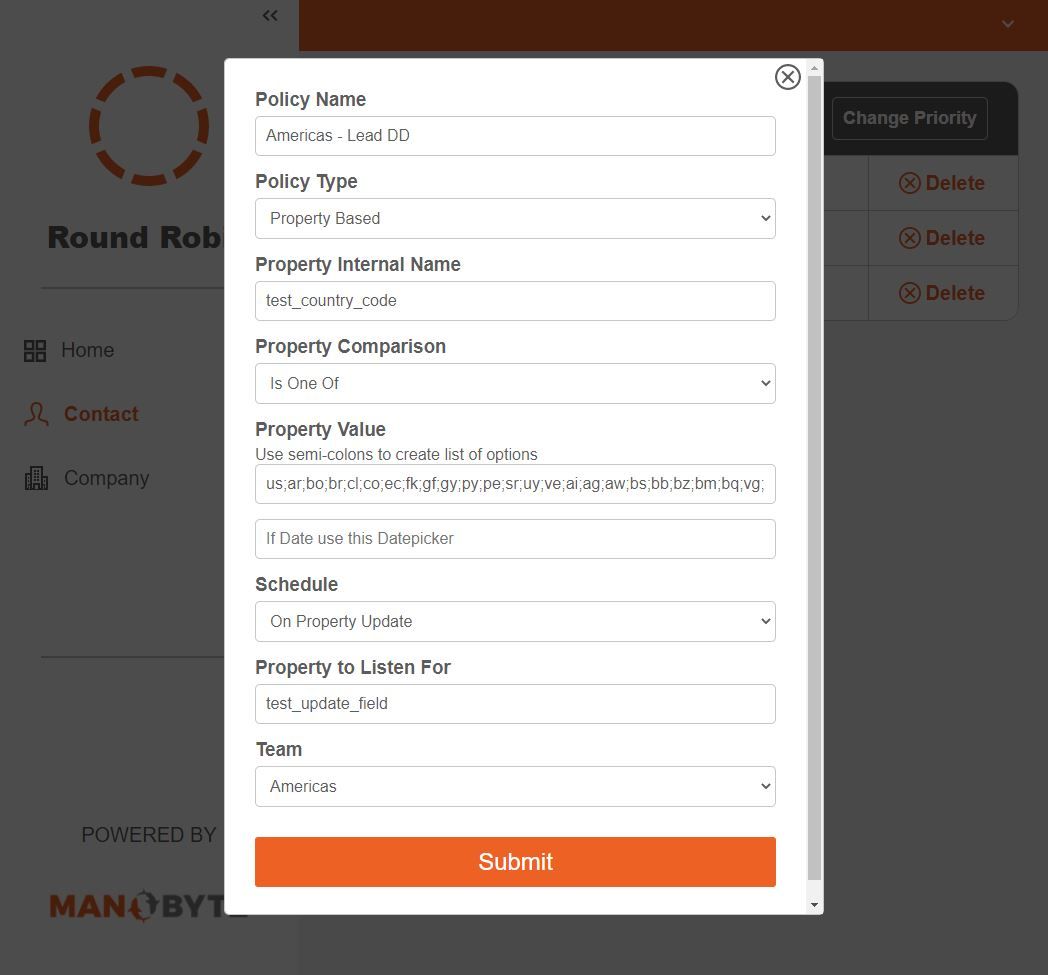 Key Benefits
Easily automate your lead assignment processes without having to upgrade to Sales Hub Enterprise level to gain Round Robin capabilities in Workflows!

Create multiple policies with different criteria to effectively assign your leads to the proper HubSpot users, based on various lead routing circumstances.
Step 2
Once you have installed the app, you will be logged in and ready to go!
You have a 7-day, free trial to test out the app.
Step 3
On the initial screen, you are able to toggle your sync on and off.
Step 4
Now you are ready to add you first Round Robin Policy! Begin by either selecting Contact or Company on the left menu.
Step 5
Here, you are able to add and edit your policies. Your policies are defined by several key factors.
The first important option is the Policy Type, which can be either Property-based or All Contact.
For Property-based policies, the contact must have a defined property value in order to be part of that policy. For example, the contact must have the property Lead Status set to Lead to qualify.
Step 6
The next key factor is the Schedule property. This defines when you want the Round Robin assignment tool to run.
This can either be when a new contact is created, OR when a specific property is updated.
Step 7
Finally, you will choose the team of users that this policy will be rotating through for the assignments.
These are teams you create right in your HubSpot Portal, and can be modified in HubSpot at any time [without affecting the app].
Step 8
Once you have multiple policies in place, you will want to order them by priority. This is done by clicking the Change Priority button in the upper right corner.
Within this view, you are able to drag your policies up and down, with the top being the highest priority and the last being the lowest [or default priority].
Be sure to click Submit when you are finished ordering!