The Challenge
Irwin Seating Company is a manufacturer of fixed and telescoping seating for auditoriums, theaters, arenas, stadiums, and other large gathering spaces with two plants in Grand Rapids, MI and Altamont, IL. They came to us looking for help with a modern inbound marketing strategy, including developing their social media presence and thought leadership in their industry, especially for their luxury movie theater seating options.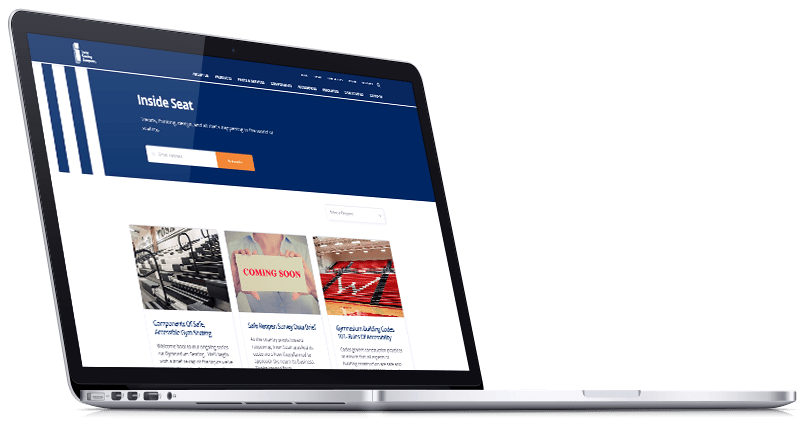 OUR ROLE
For Irwin Seating, we worked closely with their internal marketing team as well as a few other team members from different departments. Meeting and working with members from engineering, sales, and development helped us learn about their products, their process, and the customers they serve around the world. We then assisted their team as strategists to develop a plan and assist the team with implementation and execution.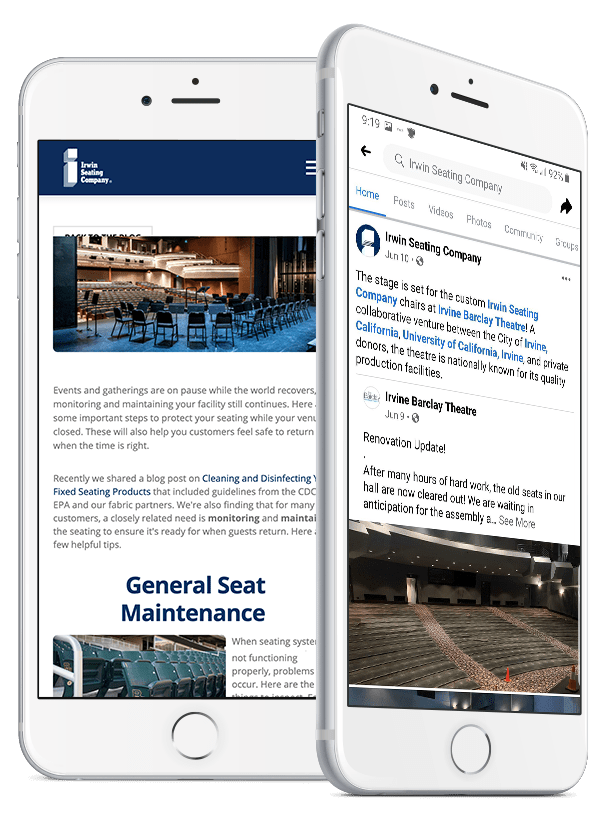 To start, we worked with the Irwin Seating team to develop buyer personas for the unique venues they service and roles at those venues. As a seating manufacturer that's been a mainstay of Grand Rapids for over 100 years, Irwin Seating has a rich history and legacy knowledge about the seating industry and its evolution. This made thought leadership a high priority for Irwin Seating, so we helped them establish a presence online through blogging and social media.
We set up a blog platform for Irwin Seating through HubSpot and developed a content and tagging strategy using the personas and prioritizing Irwin Seating's luxury cinema seating and their VersaTract telescoping bleachers. As for social, we worked closely with their team to strategize a posting schedule and content topics as well as training on using the HubSpot social media tool to make posting and social monitoring easy.