The Challenge
Independent Bank is a business and consumer bank and financial institution based in Ionia, Michigan, with 88 branch locations throughout Michigan. They came to us in need of an updated website that was easier for their customers to navigate that also worked seamlessly with the third-party services for their online banking options.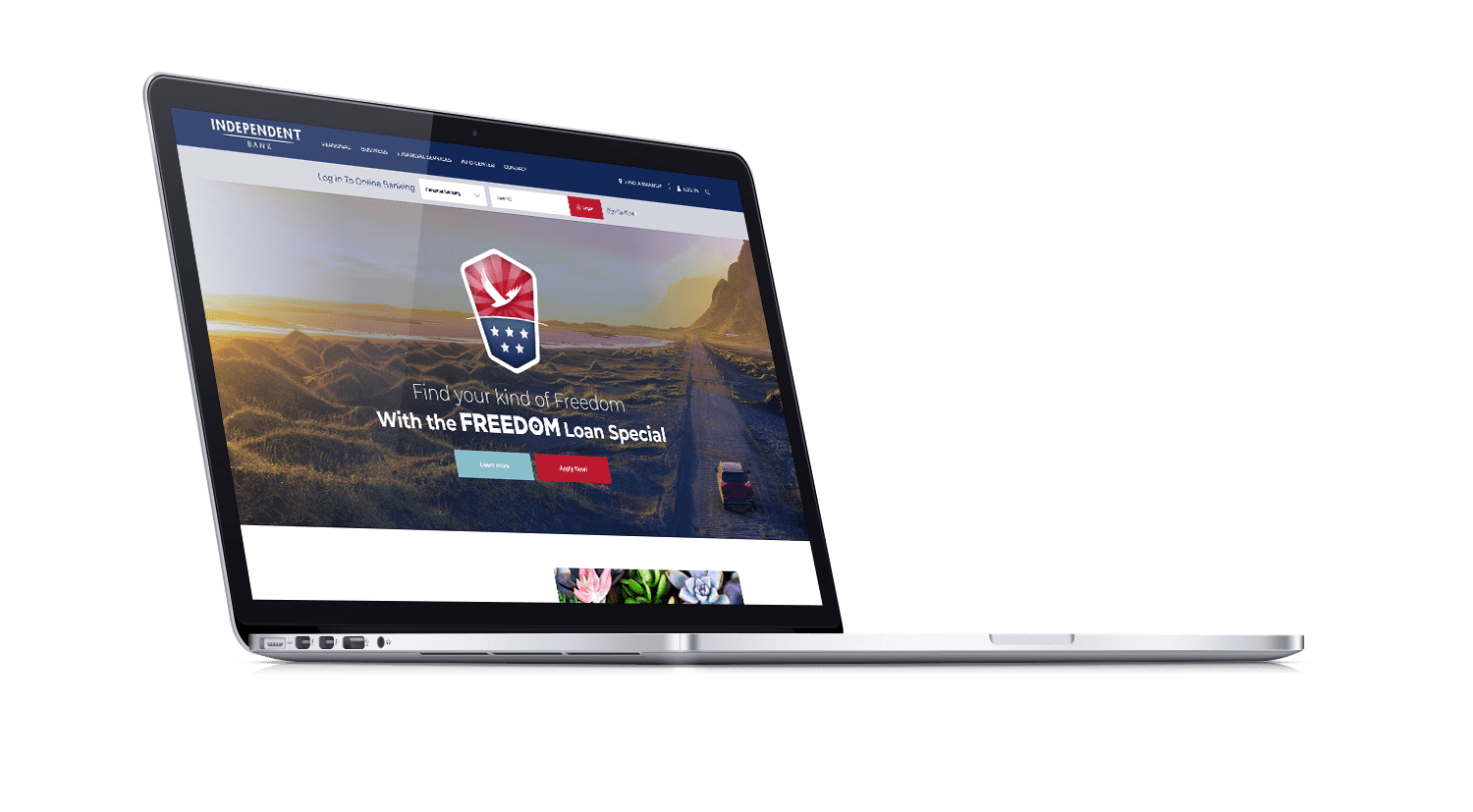 OUR ROLE
Our design and development teams worked to create a site that met all of Independent Bank's unique challenges as a financial institution. We utilized hidden fields to support a simpler login system for the bank customers, allowing users to only need their Independent Bank customer ID to login to the Fidelity National Information System (FIS) service for online banking. We also combined the HubSpot database tool, Hub DB, with the Google API to develop a responsive and interactive Find A Location application on the website. Hub DB allowed our developers to organize all of Independent Bank's 88 locations by several unique fields, such as latitude and longitude which are linked through the Google Maps API.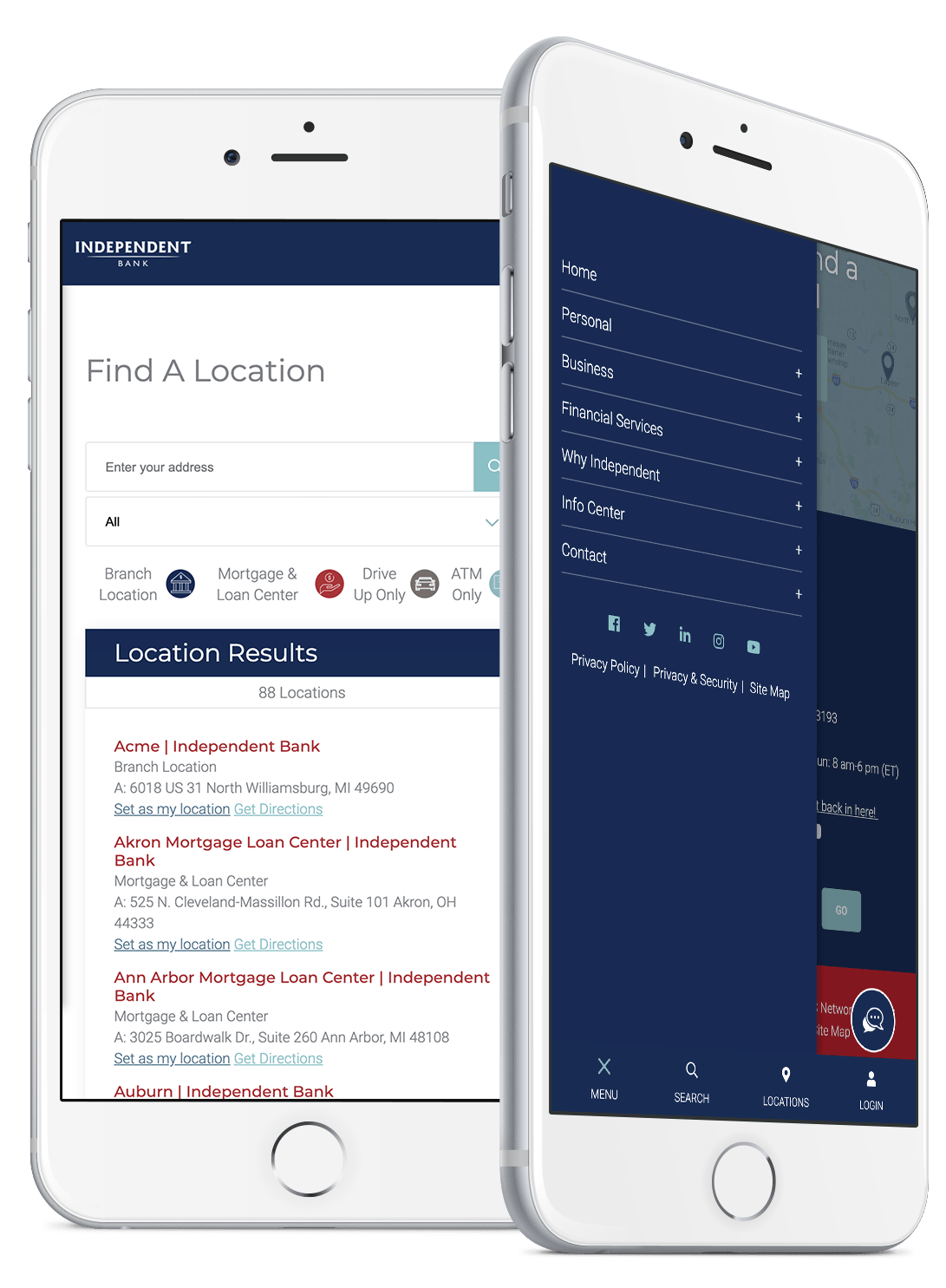 The Solution
Since Independent Bank services both businesses and consumers, their website is a valuable resource for people of all walks of life. The functionality and experience of the site needed to be simple and clean on every device. In addition to the custom development work for the location finder and login experience, the website went through extensive testing and QA on a variety of devices and browsers to ensure full functionality no matter how the site was accessed.