Inbound Marketing Services

An Inbound Marketing Agency
Manobyte is a certified inbound marketing agency with over 15 years of experience applying the inbound methodology. Our strategists work with you to craft the perfect branding and messaging that speaks to your target audience. We help the right people find you, at the right time.
Inbound Marketing Benefits
Spend 50% less time following up with leads

Be empowered to advise customers better with personalized collateral based on which marketing messages the lead has already engaged with

Have better solutions to propose to qualified leads

Decrease sales close lead time by a third

Double marketing and sales activity capacity per employee
Fill out the form to start your inbound marketing journey! Get a free consultation with one of our certified inbound marketing experts.
Bargain Hunt's Web Optimization
Before their website redesign onto HubSpot CMS, Bargain Hunt's digital storefront wasn't helpful to customers. Their store locator didn't work and the value proposition of Bargain Hunt's existence was unclear. Their new, custom website solves all of that.
Slide the arrows left and right on the image to compare their original website pages to their new website pages.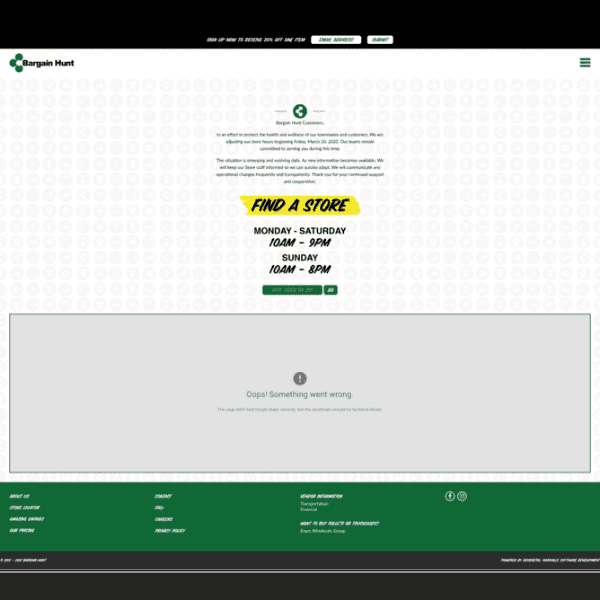 Why ManoByte for Inbound Marketing Services?
Inbound marketing services can be a big investment, which is why working with an agency that understands your goals, pain points and brand is so important.
Don't just take it from Us…

"As soon as we came on board, we were relieved and impressed with their skill and knowledge of HubSpot. We value their honesty, input, and direction. They're a partner you can really trust."
- Andrea Reynolds, Marketing Specialist
Grand Rapids Chair