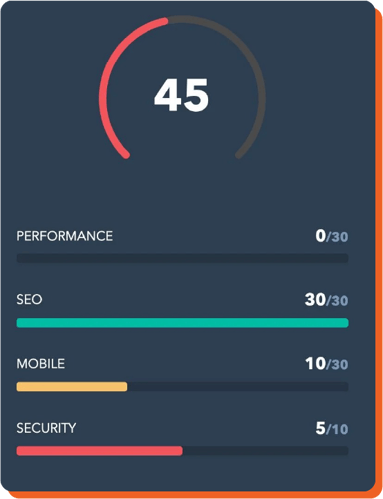 What is HubSpot Website Grader?
Website performance does not only impact your SEO, but it also impacts your user experience. To ensure your website is a healthy one, you need to understand what is and what is not operating well. Great news, HubSpot's free Website Grader measures four major health categories:
Overall Performance
SEO
Mobile Friendliness
Security
What is considered a good score?
A score of 80+ is considered a healthy website. Get your score today, so you can understand what actions you need to take in order to improve your grade.
How ManoByte Can Help
You've got your grade, but likely don't have the internal bandwith to make the necessary improvements or aren't entirely sure what to do now - even with the suggestions provided by the Website Grader. We've got your back, and will help you: