Revenue Management Consulting
For Building Materials, Home Improvement, and Pool & Spa Products Companies
Revenue Performance Management
You're tasked with optimizing cross-departmental performance to improve profitably and other top of mind business results.
Where do you start?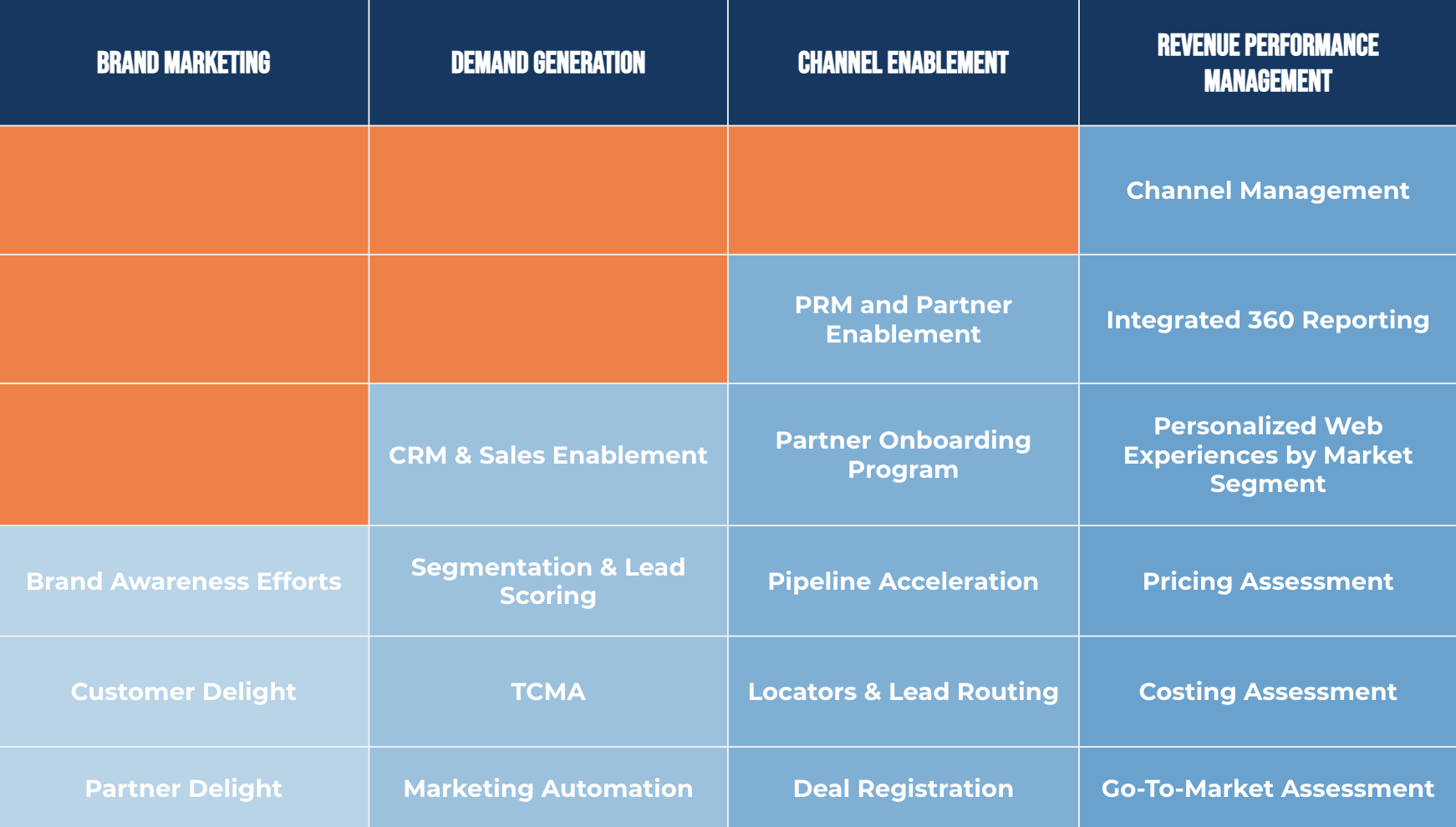 Revenue Performance Management (RPM) isn't a single strategy in and of itself that works the same for every business. This will require more than traditional marketing, more than demand generation, and more than an integrated channel system.
RPM is a process that varies depending on the business, its products, and its customers. For manufacturers who sell indirectly, there's a second layer to RPM that direct businesses don't have to account for: revenue performance through distribution partners. To manage and scale indirect sales revenues, you must
Improve channel partner and indirect sales rep close rates
Streamline the buyer's journey through your entire distribution channel
Generate demand for your offerings among various market segments
Optimize your costs, pricing, and go-to-market tactics to improve revenues and profits
RPM for distribution networks goes beyond measuring marketing and sales performance. It includes partner performance, including partner engagement data from the marketing assets they use to the deals they close. A comprehensive RPM strategy for an indirect network gets to the bottom of how every part of the network is performing and seeks to optimize it.
Uncover the Right Path Forward
If you're not moving forward, you're moving backward; this includes scenarios where revenue projections are looking steady. Push your organization to new heights, inspire teams to build new revenue streams, and collaborate with partners to achieve more together.
Revenue performance management consulting will help with new business acquisition, partner engagement, and upsell and cross-sell opportunities by utilizing data to understand customer and partner behavior. Any CRM, PRM, and ERP you're already using should be collecting customer and partner data, so organizing and analyzing that information is where we'll start.
As revenue performance advisors, we'll listen, brainstorm, and encourage you every step of the way down a defined path towards achieving your business objectives. Learn more when you submit the contact form.
Jump point: #contact-form
Meet with a Revenue Performance Advisor