FORM SUBMISSION PDF GENERATOR
Sometimes you still need a paper trail.
Generate styled PDFs from your HubSpot form submissions with ease.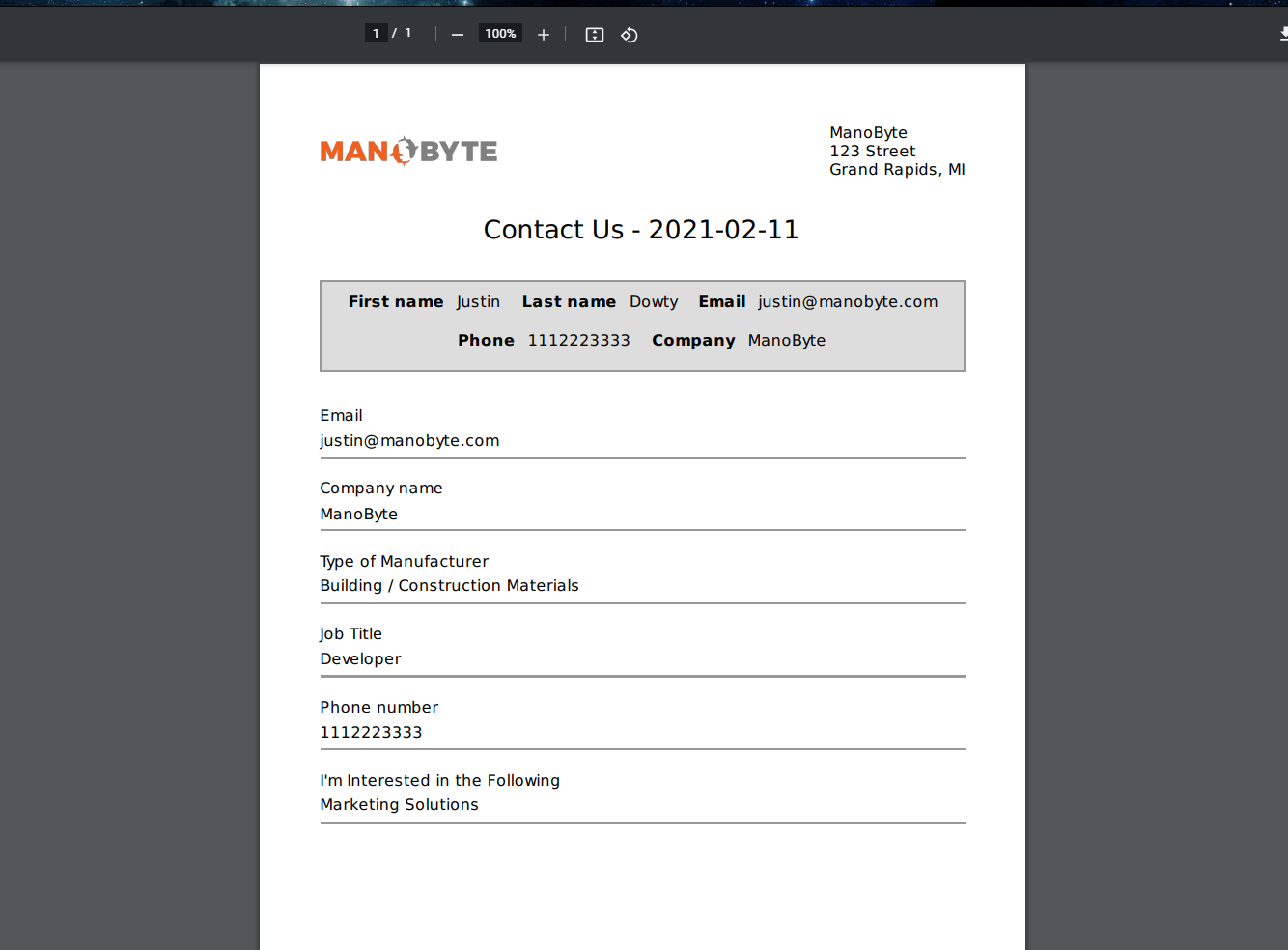 Key Benefits
PDFs are a great format for sharing form submission information with your clients and colleagues. These PDFs are useful when sharing information about a potential client with your agents, printing documentation regarding a business request, or just having a document of a submission to store for future reference.
The custom module is great for your clients because it allows them to immediately have a printable document regarding a request they have made on your website.
From here you will need to submit a payment method for a $10/month subscription.
As soon as your subscription is processed you will be able to use the app!
The Forms module will take you to all of your HubSpot forms. From here you are able to browse all of your forms or search by a key term.
Select a Form by clicking on the form name in the table.
Next you will be able to browse and search through all of the submissions for that form.
Once you have found a submission you would like a PDF of, simply click the Create PDF button to the right of the submission preview.
Here you are given a variety of options to select from for PDF Header and Contact Information.
The information you use for the Header info will be saved for future use.
Once all of the information is ready, click Create PDF and the PDF will be generated to a new tab!
The Custom Module is automatically installed to your portal behind the scenes as soon as you set up your subscription.
In order to use the Custom Module on one of your pages you must add the domain of your website to the Domains tab. Include any domains and subdomains you will be using the module on.
Now the module will be available in your HubSpot CMS to use wherever you would like!