The Best of Both Worlds


HubSpot and NetSuite both offer powerful, robust tools to keep all facets of your business running smoothly and staying top-of-mind in a highly-competitive market.
HubSpot offers a full stack of software for marketing, sales, and customer service, with a CRM at its core.
NetSuite is the leading integrated cloud business software suite, including business accounting, ERP, CRM, and ecommerce software.
You could say they are right-brain (HubSpot) and left-brain (NetSuite) business solutions.
But what if the two came together into one all-encompassing cloud-based resource? Impossible – until now.
ManoByte is one of only three solutions providers in the United States authorized by HubSpot and NetSuite to seamlessly merge their respective CRMs into one powerful information management tool.
Integrating the two results in a single solution that addresses the needs of your entire business and eliminates the disconnect and data gaps that can disrupt communication and information exchange between various departments.
Your team members can access real-time customer data and financial data, instantly address issues that could negatively impact your business, and build and maintain crucial relationships with vendors, suppliers, and, most importantly, customers.
By merging NetSuite and HubSpot, you'll have a holistic view of real-time information that allows you to create a better customer experience. Create highly customized marketing communication. Respond quickly to customer requests, and measure results, and assess your performance in specific areas.
HubSpot + NetSuite Merger Overview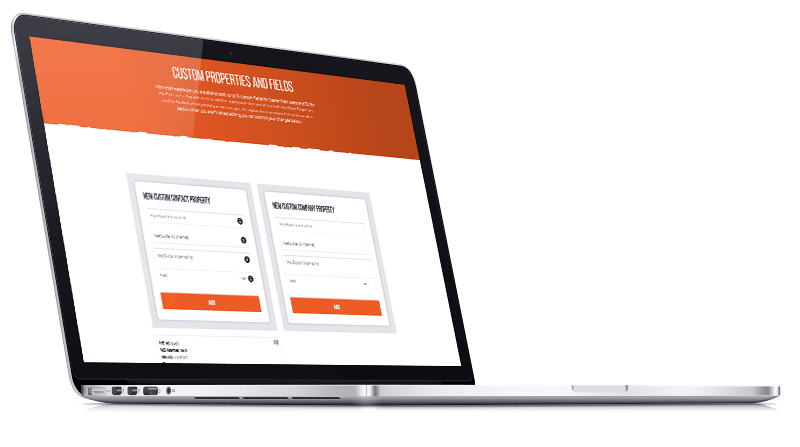 HubSpot + NetSuite Merger: Benefits Your Entire Organization
No doubt your marketing department has a CRM, and your finance department has a CRM. And most likely, they are incompatible. How much time do you waste converting and re-entering data? How many sales opportunities have slipped through the cracks? How many potential customers have chosen to do business with your competitors?
When you integrate NetSuite with HubSpot, you'll see:
Increased Time-Savings and Productivity
With all of your data stored in one convenient location, you'll eliminate multiple/redundant databases. All information, from shipping notes and phone numbers, to marketing outreach and sales history, are housed together and accessible by everyone. Your team will focus less on manual data updates and management and more on their areas of expertise – and increasing profitability.
Real-Time Customer Information
When customer data is entered into your NetSuite/HubSpot CRM, it's instantly accessible throughout your organization. You'll be able to where each customer is in the sales and marketing pipeline, which allows you to customize communication to serve their needs better.
Improved Communication
Relying on emails and texts to share customer information is not practical. Merging NetSuite and HubSpot created a robust system that enables better communication between departments. Furthermore, employees can create and send personalized messaging for customers, vendors, and suppliers, giving you a communications history at a glance.
Higher Conversion
With personalization communication and greater reach, your conversion rate will soar. Nurture leads intuitively, share information with existing customers, and find new clients – increasing first-time sales and upsell opportunities.
Targeted Marketing Communication and Accelerated Reach
The robust HubSpot automated marketing tools can target your NetSuite contacts simply and quickly, providing a greater audience for your overall marketing efforts and dramatically improving your marketing reach.
Enhanced Business Growth
Comprehensive real-time data gives you greater flexibility enabling you to pivot quickly and seize new opportunities as they emerge.
Unlimited contacts! Pricing based on the number of custom properties.
Created for smaller companies that require basic integration, our Basic plan gives you the flexibility to grow your business with a simple, straight-forward workflow.
Up to 10 Custom Field Mappings
Up to 10 Custom Properties across Contacts and Companies
(Additional custom properties available.)
Unlimited contacts! Pricing based on the number of custom properties.
Designed for organizations that need maximum customization.
Up to 30 Custom Field Mappings
Up to 30 Custom Properties across Contacts and Companies
(Additional custom properties available.)