The Challenge
Advantage Point Legal Copy and Michigan Legal Copy are two record retrieval services companies in Michigan. They work as an intermediate between defense lawyers and medical and government agencies to retrieve records for civil litigation cases. They came to ManoByte in need of new websites and an updated customer portal for e-records.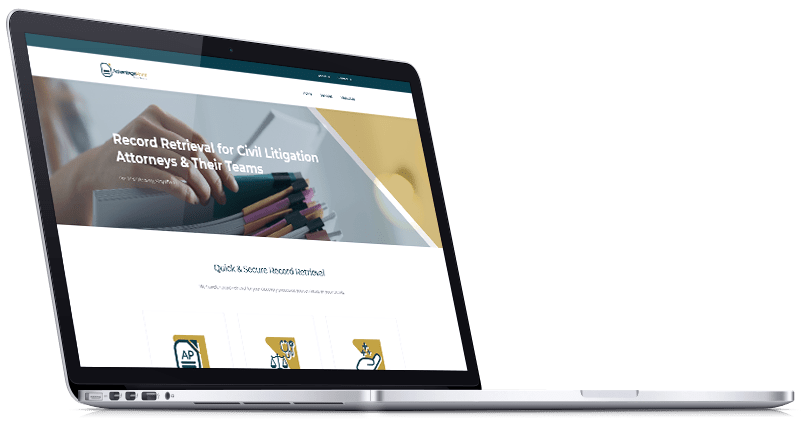 OUR ROLE
ManoByte redesigned both websites in HubSpot as well as developed updated branding and new logos. Our development team built a new secure application for their customer portal that greatly improved user experience for both client and business. Additionally, the application helped reduce the need for paper files and requests, which reduces costs and saves time spent printing, binding, and mailing records.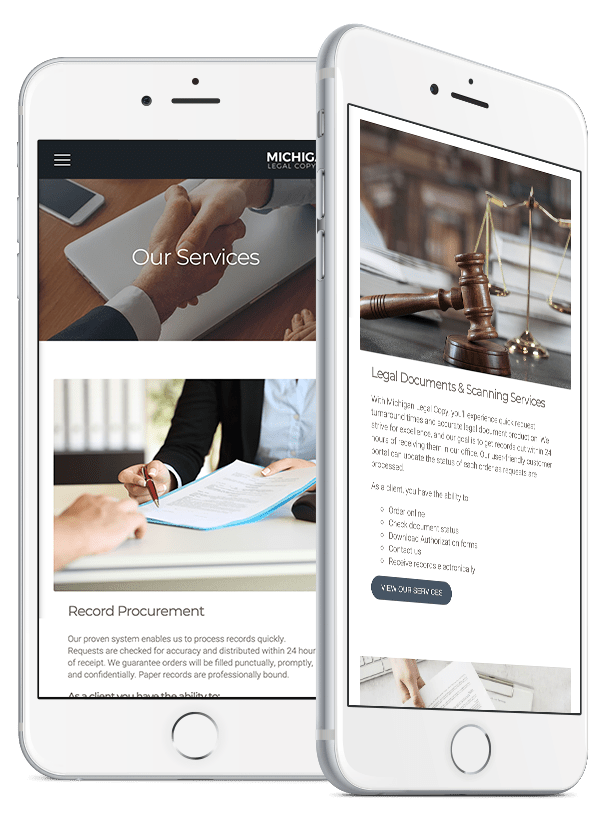 Record retrieval is part of the pre-trial discovery process, which can last for months. To help defense attorneys build their cases, businesses like Advantage Point Legal Copy and Michigan Legal Copy take requests from defense teams for forms, like driving records, education records, and hospital treatment records, and communicate with the necessary entities to get the records.
Many cases have dozens of records that legal teams need in building their defense. With the application that ManoByte developed, clients create an account to submit requests, and the representative can go in and process those requests as well as easily update their clients on the status of the requests and securely deliver the records digitally. The app also features a database with autofill that allows attorneys and representatives to recall information they've entered before. With the amount of information that needs to be entered for record requests and retrieval, this helps save time and prevents errors.