You want to ensure you hire an agency that will not only maintain the core values of your campaign, but also offer suggestions and guidance for improvement.
You will also want to know how often the agency will communicate with you, who will be working on your campaign, and what resources and information the team needs from you. To ensure that your campaign meets your strategic goals, you will be required to devote some time to collaboration, so it is important to set expectations early as to how quickly your agency team will respond to requests, what type of collaboration tools they utilize (e.g., HubSpot, Basecamp, Teamwork, Google Docs) and who your point person will be for the duration of your campaign.

Question #2: "What Experience Does Your Agency Have?"
While this is a very broad question, some version of it is essential to finding an agency that is a good match for your company. There are many factors that can go into the experience an agency, including industries they have worked with, whether the brands they represent are B2B or B2C brands, successful campaigns they have managed, and for which metrics they have a proven track record. Getting to know the agency and what they do will give you a better idea as to whether their skill set matches what you are seeking from an inbound agency.
Let's focus for a moment on the industry portion of the question. It is important to ask which industries a prospective agency has worked with in the past. You will find that some firms choose to focus on a select market. Either way, you need to ensure that the firm you ultimately choose to work with has at least some knowledge of your industry. This will give them a huge head start when it comes to identifying key personas and crafting a winning strategy that will help meet your marketing goals. Don't be afraid to ask for references or proof of success. These successes will be a part of any agency portfolio so they should have no problem providing that information to you.
In addition to sharing the metrics you want to focus on in your campaign, you want to speak with the agency about how results are tracked and communicated to your team. Will you get daily, weekly, or monthly updates on whether your traffic, for example, has shown an increase? This ties back into communication, and will also give your brand an idea of when you can expect to start seeing results.
When you begin your search for an inbound marketing agency, you might become overwhelmed. Before you even attempt to look into agencies, create a list of what you expect from them. Perform as much preliminary research as you can on agencies you think will match your needs. Narrow down your selections and begin reaching out for assessments. Most inbound agencies will offer a free consultation, so you can get a better idea of what it would look like to work with them. Take advantage of these consultations and review the assessments from your firms of choice. Make the best decision for your business.
Agency Deliverable Questions
Question #4: "How do I track
success

of our initiatives?"

A marketing methodology is only worth its impact to your ultimate business goals. The objective of a thoughtful and successful marketing campaign is not in the campaign itself, but in the tangible rewards it also brings to your business. Inbound marketing is no different. But how can you track the successes of an inbound marketing initiative? How can you follow the path from content and social outreach to actual revenue? With a little bit of planning with you and your agency and the willingness to dig into metrics, it can be done.
Step 1: Define for the Agency What Success Looks Like For Your Business
You cannot track the success of your inbound marketing initiatives without first defining what success is. The overall goal of your inbound marketing is to generate revenue and grow your business, but each initiative should have its discrete goal that defines its success. What matters to some businesses can vary widely from the next, so it's important for your agency to have a clear understanding of what that looks like. For instance, if you create a series of blog entries targeted at expanding your contacts list, success might be having 25 new people subscribe to your blog.

Step 2: Track the Whole Buying Cycle
When tracking digital metrics, it can be easy to get stuck on just one number, particularly incoming traffic. But to track the success of your inbound initiative, you need to look at the whole picture and take the time to assess growth over time. That isn't to say that you should ignore incoming traffic numbers, quite the contrary. Instead, look

at:

organic traffic, leads, and new customers and see how those numbers grow together (or separately) on a month to month basis. This can give you a good idea as to whether your tactics are succeeding. This holistic view is the best way to determine that. It is easy to panic if you see organic search traffic drop, but if leads and customers are increasing from your inbound initiatives, then you're still heading towards your goals. By the same token, if your organic traffic is growing, but your leads and customers are not, then you may want to reassess where your attentions are focused. Your content and other efforts may not be bringing in the right customer profile, leading to high bounce rates and little impact

to

your bottom line.

Step 3: Key in on Original Sources
You would never turn away a new customer just because it is his first time on your site. But the reality is that the inbound marketing methodology is designed to work over time, rather than instantly. That means you need to be able to track a person's behavior once they first visit your site, and on subsequent visits as well. Marketing automation software like HubSpot allows you to do just that. You want to be able to track the source of your leads, even if it takes a prospect three or four visits to your site to become a

lead. It is only when you know these original sources that you are able to track which initiatives are working and how well.

Step 4: Value Social Engagement
Social media is a critical part of any inbound marketing campaign, but it can also be one of the most difficult when it comes to tracking success. While each social platform, as well as marketing automation software, usually offers a plethora of different stats, knowing which ones to pay attention to is the key here. It always looks great to be able to point to growing numbers of Twitter followers or Facebook fans, but unless that social growth is leading to tangible results, there is not much value in it. Instead, look to the engagement numbers - are people commenting on your posts? Retweeting you? Otherwise interacting with your brand? Most important -- does your social activity lead potential buyers to your site and through your sales funnel? If so, you are an inbound success.
Question #5: "Does the agency use SMART goals?"
Setting marketing objectives is one of the most effective inbound strategies to ensure your business reaches its full potential. The goals that you set and strive for provide a way to organize your efforts, see your progress, and easily, nimbly adjust what you're doing to ultimately improve and grow your business. This goal-setting strategy has worked for business professionals for decades because it makes it easy to set goals that will actually help you to achieve results.
By definition, a SMART goal is:
Specific,
Measurable,
Attainable,
Realistic, and
Timely (or Time-Bound)
SMART goals let you break things down and give you the opportunity to change courses when you need to. But SMART goals are not the only option, some call this process "CLEAR goals" and as you might have guessed, is also an acronym. It stands for:
Collaborative
Limited
Emotional
Appreciable, and
Refinable
The idea is that CLEAR goals are more easily adhered to in the fast-moving environment of modern business. The idea of CLEAR goals is not all that different from SMART goals, but there are some key differences that may make them a good choice for digital marketing.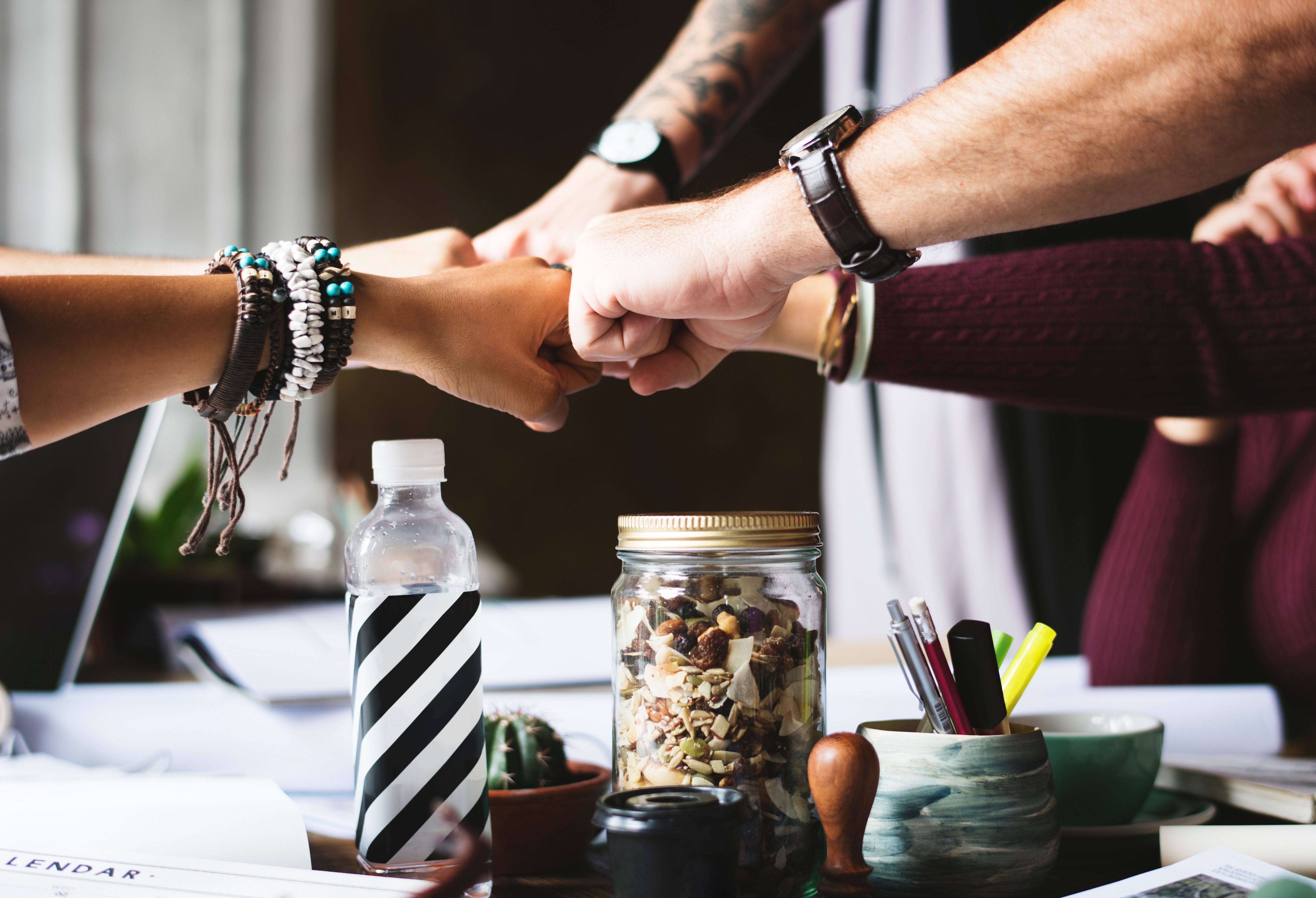 In particular, the idea that goals should be collaborative and emotional puts a new spin on identifying the most important goals for your business strategy.
Inbound marketing is all about collaboration. Whether you have an internal team working together to create content and landing page, or have a relationship with an inbound marketing agency, you need people on your side. Making your goals collaborative means ensuring that the way in which the goal is structured encourages teamwork and communications.
In the same vein, setting goals that are emotional can also encourage your team. Even the most dedicated employees can end up "checked out" if they are not challenged by work that is meaningful to them. Try creating goals that both boost your business and are genuinely interesting to your employees. When everyone has a vested, emotional interest in a goal, it will be that much easier to work towards it.
Finally, the idea that goals should be Appreciable and Refinable are entirely aligned with the flexibility of digital marketing, making it an effective inbound strategy. An appreciable goal is one that can be built upon. Starting with one small goal that can serve as a foundation for greater achievements is a great way to think about progress and growth. Further, inbound marketing is all about refinability. From landing pages to tweets, an inbound marketer should always be looking at ways to A/B test, tweak, and improve his or her methods. Giving yourself and your team the ability to change and shift goals that are no longer working is absolutely essential, whether you choose to subscribe to SMART or CLEAR goals.
Question #6: "Who will be managing my account and executing my projects?"
It's important to know who your main contact will be within the organization and that you enjoy working with them. Your main contact at the agency will be your assistant, communicating your needs to the rest of the team. Make sure you're comfortable with who will be managing your account and executing the work. Some agencies do all of their inbound related tasks in-house with a designated team, but others outsource client work when things get too busy. Some use a combination of internal specialists and a cultivated network of freelancers for certain tasks. These are all characteristics you'll want to know that before you sign on the dotted line.
For the most part, inbound marketing agencies become an extension of your team. They are a group of marketing professionals with a variety of skill sets. For ManoByte, our agency staffs a team of designers, developers, content creators, and inbound marketing strategists to ensure the clients we serve have all the resources at their fingertips. What we've found is usually, hiring our team provides additional resources while costing about the same as if the company added a single marketing manager to their team. That's why it typically makes so much sense for businesses today. Watch this funny video to see what we mean:
Want to learn more about working with an inbound marketing agency? Click below to download our complimentary webinar to learn how we develop inbound marketing results for businesses just like yours.