Hubspot Websites
Your website should be a functional demand generation, lead routing, and revenue generation tool, and for most companies it shouldn't take a year (or more!) to get up and running. Fortunately, for our 140+ website design clients, it's taken just a fraction of the time to get their new site producing bottom line value.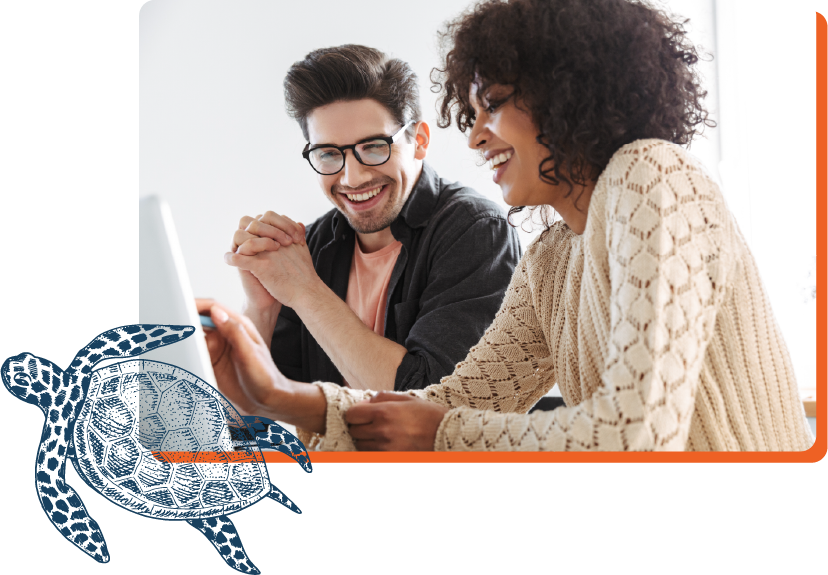 Delivered in Half the Time
We know that your website project is tied to other initiatives like new product launches, partner program enhancements, customer service strategies, and digital selling tactics. That's why we work as fast as you do, with guaranteed delivery of sites with up to 35 pages in 90 days, 35 to 100 pages in 6 months, and over 100 pages in approximately 9 months.

Guaranteed Website Health
Though surprising, not all website development agencies account for critical SEO factors when building websites, let alone take the time post-launch to resolve health issues that can't be tested for until after the website is live. Our team takes pride in spending an additional 30 days post-launch to calibrate your site to ensure optimal performance for users and search engines alike.

Scalable Revenue Generation
Our clients see an increase of top-line KPIs including conversions, new traffic, and attributable revenue between 150% and 300%
Website projects often fail due to four primary reasons: hiring unqualified designers and developers, having an unclear scope of work and project requirements, poor project management, and little to no quality assurance testing before launch. When these hurdles are not accounted for, website projects are proven to cost more, take longer, and cost your team. Not on our watch.
Our lead times take half to even just a quarter of the time it takes for other website development agencies to fully complete a web design project. ManoByte's committed team and proven process for a seamless, painless, and efficient web development process lays the foundation for each of the 140+ website launches we've optimally crafted for happy clients across dozens of industries.
Strategy / Information Architecture
During the first 1-3 weeks of your project the ManoByte team will:
outline a user optimized site architecture
strategize the value-add content to feature on your website pages
mock up your new home page design to gauge stylistic preferences
We'll also identify which features will provide maximum functionality for website users across the channel. Some of the non-standard features our clients most appreciate include:
Step Forms
Quiz Modules
Robust Product Libraries and Inspiration Galleries
Find a Retailer/Distributor/Contractor Features
Web Design
Once the home page design is finalized, we transition from the strategy phase into the full design phase. In this phase, we style the remaining pages and features to ensure a seamless design with the rest of the website. These site-wide design mockups are created over the next 3-6 weeks and will be sent to you for review and approval before any development occurs.
Please note that we require any mockup revisions to be submitted by your team's point of contact within 3-5 business days. This ensures we keep your project moving on schedule without any interruption to your other marketing and sales efforts.
Content Development / Asset Management
During the development phase, our content specialists will also write new or improved website content that is search engine optimized. Once all the templates are developed and the development phase complete, your project transitions into this content population phase.
Our content team then populates all copy, imagery, calls-to-action, downloadable resources, videos, and all other content. This takes about 3-6 weeks to complete depending on the size of your website.
Web Development
Once you approve all mockups and the site architecture changes, we move into the development phase where the designs are built using HubSpot's CMS and drag-and-drop functionality (unless a different CMS is specified in your proposal).
This takes anywhere from 3-8 weeks depending on the scope of your specific project. At this time, we develop any custom modules and custom website features as well as any custom integrations with your existing tech-stack.
Quality Assurance Testing
Once the new site is built and the content populated, it is time for the testing phase. We spend up to 4 weeks running quality assurance tests on every page and every module in mobile, tablet, and desktop views to ensure maximum usability and search engine optimization of your website design.
Once our team members have combed through your new website, we'll send you the site to review and seek any revision requests within one week. This commitment to quality assurance is often what keeps a website launch from failing, which is why we take plenty of time to triple and quadruple check your new website.
Post Website Launch Support
After you send approval, it's finally time to go live! We will pull all of the levers and flip all of the switches between your hosting provider and the CMS to launch your new and improved site! After launch, we are still right by your side to ensure its success.
For 30 days post-launch, we are actively monitoring your website traffic and performance for any anomalies that may need addressed that cannot be accounted for before taking the site fully live. We will submit your new site to Google and ensure the website has a proper score in Google's various testing tools.
We'll optimize, make updates, and correct any issues during these 30 days. We will also train your team during this phase. And there you have it. You get a new website in a matter of months without losing your hair.
Don't Just Take it From Us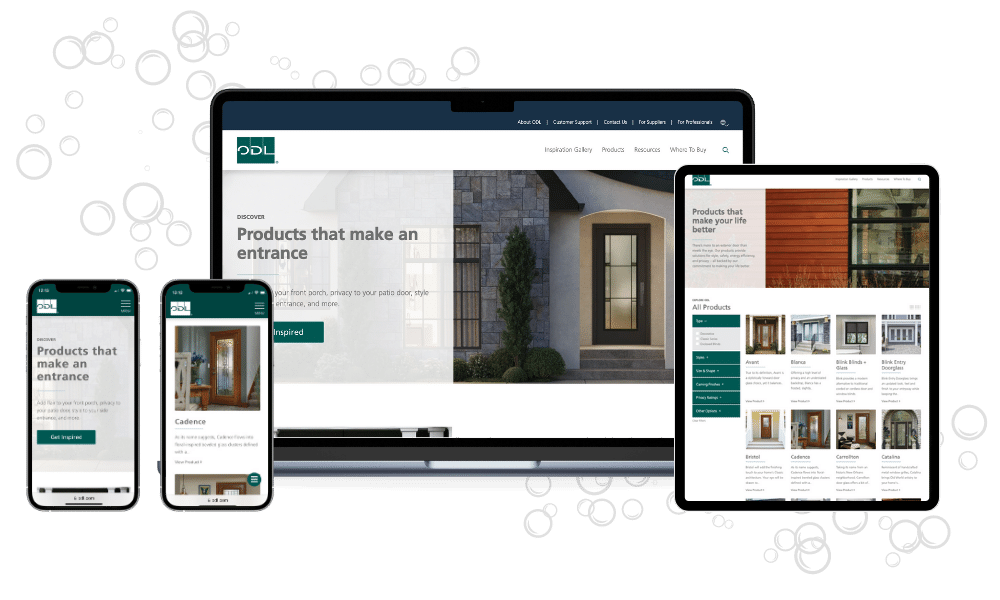 Our Website turned into Sales Enablement Tool
Services provided: Website Redesign
With ManoByte's strategic guidance, we were able to turn our website into a sales enablement tool that is consumer-focused and a valuable resource for our sellers
- Serena Bonarski | Digital Marketing Manager | ODL
Advanced Web Development Examples
Resource Portals & Asset Management Portals
Product Comparison Features
Ready to Dive In?
We tell others that we bleed orange for a reason: HubSpot is part of our DNA. Work with a team that is excited to deploy the full functionalities of the HubSpot platform to increase conversions and drive traffic to your materials. With over 15 years of strategic growth experience, our team of HubSpot experts and skilled marketing gurus take clunky systems, tech stacks, websites, and portals and turn them into tailored, intelligent workflows that drive traffic, increase conversions and support your team.
Spend

50% less time

following up with leads.
Decrease sales close lead time

by a third.
Propose

informed solutions

to qualified leads.
Double activity and capacity

for marketing and sales employees.
Be empowered to present

personalized collateral to customers

based on marketing messages they've engaged with.