Most business owners would agree that finding quality employees in today's competitive business market is a challenge. As people scan through job posting after job posting on Indeed or LinkedIn, it can seem difficult to find ways to set your company apart from the rest. But have no fear, we've found the tool that can help you do just that! And I'm sure you're not surprised to hear from us that this talent differentiator comes in the form of video. (We do LOVE all things video-related.)
Here are some great ways you can use video within your recruitment efforts to rise above the rest to attract the top talent you want:
Employee Interviews
What better way to showcase how great it is to work for you than hearing it from one of the employees? They are already drinking the kool-aid, so they are probably the best suited to talk about it! Take a look at how Apple uses employees to attract the best employees in the world:
This video sets expectations, showcases different perspectives, and also features the actual work employees are taking part in. Although it's a long video, it gives a nice overview of the company as well as the many unique layers within it.
Are You a Good Fit?
How about prescreening a candidate before they even apply? Think about it: showcase a few things about your company, AND get some data just by asking a few questions of the applicant. Check out this slick way the folks over at Deloitte did just that: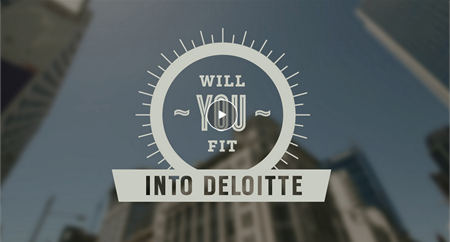 A Day in The Life
Set expectations for applicants by showcasing the true realities of a day or week in the life at your organization - all you have to do is find someone to follow with a camera for a day. Or, if resources are limited, have them film it themselves. This style of video from our friends over at HubSpot comes with some amateur shots, but because of the nature of the content, no one really cares.
People Showcase
Most people working at leading companies say one of the main things they love about their environment is the people they get to work with. Video can be a great way to show off who those people are. Check out one of the videos from the folks over at Goldman Sachs, they showcase individual employees, the work they do, as well as the reasons why they love their work.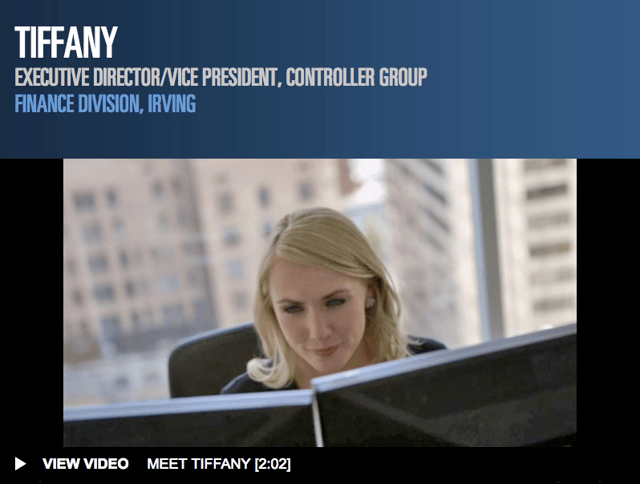 If you are eager to learn more about how you can use video to leverage your business, click below to download our complimentary webinar that can help you learn the many ways you can use video to grow and service your business and customers more effectively.