It's almost time to shout, "Happy New Year!" and to pop some bubbly with friends and family. Have you already began planning your resolutions like losing weight, read more books, stop drinking diet drinks, etc.? Those are all great, but what resolutions are you making for your business and career this year? Do you want to improve your lead generation efforts, conversion rates, or maybe sales? You've landed on the right blog!
Check out our top 10 list of blogs from 2016, these are our most popular, most discussed blogs among business professionals in your industry from this year. If you want to start 2017 off with a bang that carries throughout the months, these blogs are a great place to start.
This year many of you tackled writing and creating your business blogs and found answers to your questions in this blog! Nobody means to plagiarize after all, and by now you know how important it is to share thoughts from influencers in your industry. If you haven't already, check out this blog for hints about correctly citing sources within your content.
How well do you know your target market? Who is your target persona? Without sufficient data and research, you could be wasting money and resources on the wrong social platforms, marketing software, and even keywords. Gain a better understanding of your "bread and butter" clients with help from this blog.
If you're like us, you love ArtPrize®. ManoByte was so excited to attend this insanely popular fall event, we gave away an iPad to one lucky winner this year and spent hours walking around Grand Rapids to see the art. We also spent lots of time meeting you and taking selfies; you can dig for those on our Instagram! See you there next year everyone! Check out a few photos from our adventures below: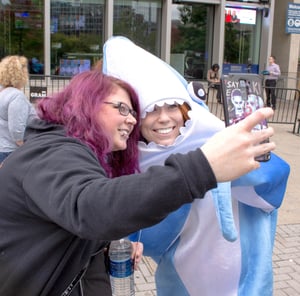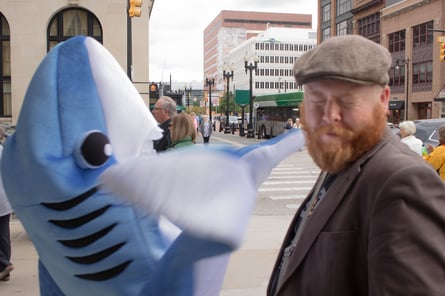 This a common question in many verticals, since many companies have already invested time into their offline strategies. These two methods can support and enhance each other, but rest assured you need to be utilizing digital marketing in 2017 with a well-planned inbound strategy. Read how you can have the best of both worlds in this blog.
Email is still a crucial part of your marketing toolkit, did you know email use worldwide will top 3 billion users by 2020? (The Radicati Group, 2016) (Source: https://www.hubspot.com/marketing-statistics) With the constant changes and new platforms available, email might seem like an outdated method of communication, but that is very incorrect. When you've invested a significant amount into a tradeshow, sending relevant emails can be an anxious task. This blog with lead you through writing a better follow-up email to your tradeshow contacts.
Email design, format, and functionality on mobile play a huge part in your email marketing success. If you're not a designer, check out this blog for email design inspiration. With practical takeaways and pictures for reference, this information will help you create a more efficient marketing emails.
Tradeshows are extremely valuable for your industry. Not only does it enable networking, but leveraging tradeshows in your marketing strategy help promote your brand as an industry thought leader. However, researching all your options can be time-consuming. ManoByte saved you the effort by compiling this list of Manufacturing tradeshows for 2016 so you could find your perfect event easily. ManoByte went to multiple tradeshows throughout 2016 like Inbound16, hosted by HubSpot, and most recently the ShoreTel One Conference. Check out some of our photos from those events: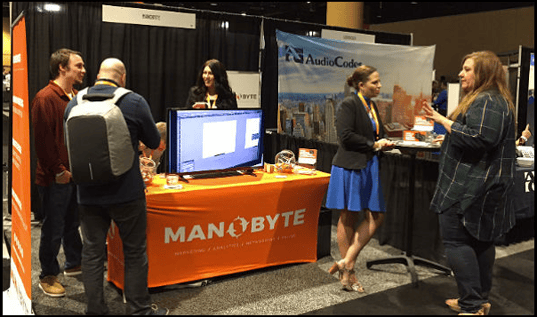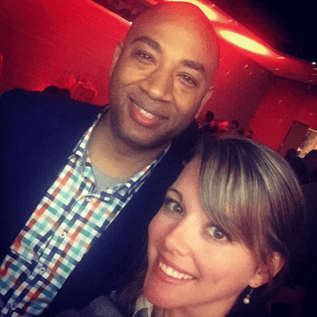 2016 was an exciting year for our team because we experienced so much growth we needed more space, and fast. In October, we invited you to see our new space that fully represents us as a company. With individualize conference rooms, unique decorations throughout, and ergonomic options like standing desks the new Shark Tank exudes ManoByte culture and allows us to serve you better. If you missed the big event there are plenty of pictures in our blog, and you can take a tour anytime, just contact us when you want to say hello.
Your lead generation efforts are pivotal to business growth and success, but with so much information out there it's hard to know what to believe. This blog outlines the most common thoughts that will hurt your lead generating efforts. Make sure you're not falling for any of these myths in 2017!
We spent a great deal of time in 2016 blogging about video marketing because the data shows that video will dominate the internet of the future as premium content. To stand out from your competitors, improve your content, and lead generation efforts it's important to know what video marketing is. There are many ways to add video, even if you're not ready for a professionally-made business video yet, there are platforms you should be using like SnapChat, Facebook Live, and Instagram stories.
These blogs highlight our passion for answering your marketing questions and showcase our exciting events from 2016. From everyone at ManoByte, thank you for reading our blogs throughout 2016. Here's to answering even more questions and presenting the best inbound marketing information in 2017 and beyond.
Before you go, make sure you download our free report, "What Video Marketing will Mean for Businesses in 2017," which includes surprising statistics about video content you need to hear before you plan your inbound strategy for next year!