The 2016 ShoreTelOne Conference was one for the history books. ManoByte hosted a 20 x 20 booth in the Solutions Center of the Gaylord Palms Resort & Convention Center in Kissimmee, Florida to educate partners on the value of
inbound marketing
for effective lead nurturing. The team made great connections with ShoreTel employees and partners, ate delicious food, and rocked out to live music. Read on for our insider highlights of the event and to see our
special website just for ShoreTel partners
!
ShoreTelOne Conference Highlights:
With well over a 1,000 attendees, the ShoreTelOne Conference was a booming success.
Attendees learned about:
Strategic alignment opportunities with ShoreTel solutions
Networking with ShoreTel executives, industry analysts, customers, etc.
New ways to add value for customers
Tools to drive customers and prospects through the buyer's journey
Actionable ideas for growing business into 2017 and beyond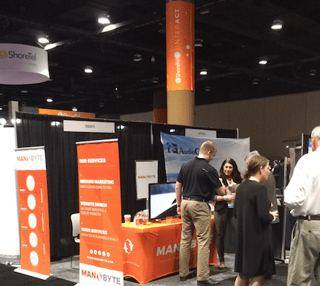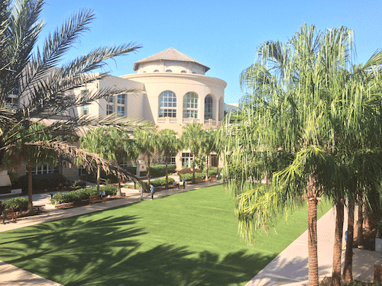 Klik and The ShoreTelOne App
For the first time since the convention's beginning, ShoreTel teamed up with
PixMob
, an event technology company that provides beacon wristbands known as Kliks. The light-up wristbands deleted the need for messy business card swaps because we could exchange contact information with the bands by simply bumping them together. The Klik profiles allow for easy access to your set of collected contacts, erasing the need to enter everyone's data manually. On top of the colorful wristbands improving networking, they also lit up the crowd throughout keynote speeches and during the 3 Doors Down Concert ShoreTel hosted on the last night.
The ShoreTelOne App, hosted by
Double Dutch
, allowed for attendees to connect through the private social media platform. By posting pictures, status updates, and checking-in to the breakout sessions, guests could share exciting news through these technological conference solutions. Check our amazing photos below, including the light-up Klik band.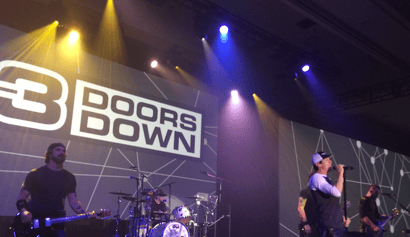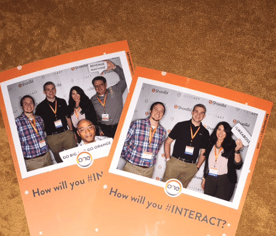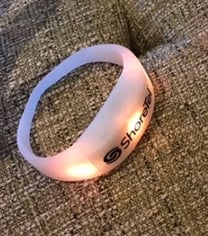 Keynotes & Breakout Sessions
The breakout sessions were hosted by ShoreTel reps speaking about specific verticals, new opportunities, technology and much more. For instance, ShoreTel will be rolling out Google Integration with their telephony systems. Users will be able to download a Google Chrome extension to make communication even easier than before, with integration between your Google Contacts and Calendar. Our funnel factory program mentioned in the keynote speech by ShoreTel's CMO Mark Roberts, takes leads and nurtures them in a unique way, which has allowed us to be recognized as an
approved ShoreTel marketing program
.
Attendees saw the CEO of ShoreTel, Don Joos, CMO, Mark Roberts, Senior VP, Eugenia Corrales, and even Guy Kawasaki who gave a terrific speech on The Art of Innovation. The host for our keynotes was comedian Scott Bloom, which never allowed for a dull moment even between keynote speakers.
| | |
| --- | --- |
| | |
| The ShoreTel Funnel Factory Program | Guy Kawasaki |
The conference was a great networking event for partners and sponsors alike. We enhanced our understanding of the IP Telephony industry and brought all of that knowledge back to icy Michigan to better serve our clients. We are already looking forward to the next ShoreTel One Conference!
We love our work with ShoreTel and their partners, so we've built a site completely dedicated to what we can do for them! Find it right here.