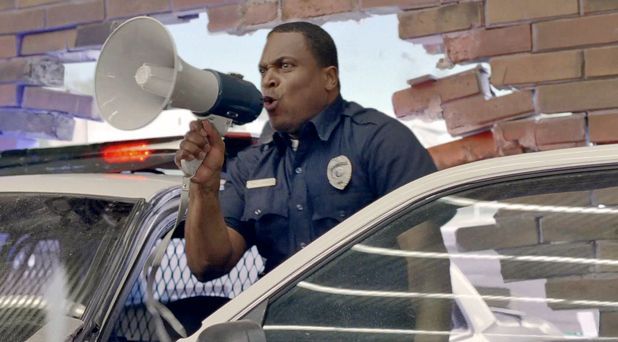 While social media marketing and online advertising are growing every day, there is no getting around the fact that the best way to reach millions of people at one time is to leverage a major television event. Two of TV's biggest nights took place just in the past two months: the Super Bowl on CBS and the Oscars on ABC.
Viewers that tuned into the former saw the same commercials as 108 million Americans while over 40 million watched the latter. It should come as no surprise that ad spots during these events come only at a premium price. This is exactly why it is so important for advertisers to take full advantage of the short time they have in front of consumer's eyes, which in 2013 means leveraging social media channels.
There are many ways that advertisers can and do take advantage of "second screening" which refers to the action of taking someone who is watching television and inviting them to transfer their attention to a second screen, namely their computer or the smart phone, in order to continue the brand conversation. This can mean utilizing Twitter hashtags (and subsequently purchasing Twitter trends), promoting owned URLs, promotion YouTube Channels or Instagram feeds or simply making content extremely shareable.
This year, a few advertisers embraced this technique to capture consumer attention and, as a result, they saw a spike in both awareness and engagement.
During the Super Bowl, Kia aired a series of humorous commercials that begged for commentary and sharing, including "Space Babies." While these commercials did not feature an outwardly social component, the campaign itself was designed to connect with people's experiences so that they would want to share it. The ads brought traffic to Kia's YouTube channel where, as Social & Digital Media Director George Haynes told Forbes, consumers would stay and engage for much longer than the length of one commercial. This was certainly a win for the Kia brand.
Another growing trend in this type of advertising venue is real-time advertising. It may not be possible to shoot a Super Bowl commercial on the fly, but it certainly is possible to craft social campaigns in direct response to living events. For instance, Oreo leveraged the fact that they were already engaged with the Super Bowl audience to create and send a tweet that referenced the Superdome blackout, which generated a huge response.
Oreo also went to great lengths to use real-time social media engagement during the Oscars, where their animated TwitPics referred to events as they unfolded on live TV. The animations were simple, but because the Twitter audience was already so deeply engaged in the telecast, they integrated naturally and, therefore, garnered more attention because of their relevance.
Advertisers and advertising companies like ManoByte, who was ranked in West Michigan's Top 20 advertising companies, have long known that commercials airing during these huge broadcast events have always been obligated to go above and beyond. The addition of social media and immediate reaction have made the landscape even more competitive, but also means that those brands who can carry their strategies and messaging across multiple channels will be able to set themselves apart from the pack and see huge results.