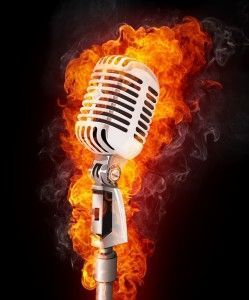 Last week we got started on the topic of podcasting and how it could fit into your overall inbound marketing strategy. Choosing a format for your podcast, getting the right software to get you recording and buying any special peripherals, including microphones, are all important steps in getting the ball rolling. However, your content will never reach the ears of your expectant audience without knowing the best way to share it online.
The first thing you need is a place to host your podcast. Once you've saved your sound file on your computer in an MP3 format (to ensure that the largest amount of people will be able to easily access it from a variety of devices), it needs to find a home online. Some audio hosting websites like OurMedia or PodOmatic will host your files for free while other online services may charge you a small monthly fee. Do some research and find out which is right for you.
Next, upload your MP3 and share the link on your other social media platforms like your blog, Twitter feed and Facebook page. In doing this, you ensure your users will know exactly where to find the material you're publishing.
But wait, there's more! It's also important to create a feed for your podcast. A feed is a way for users to stay afloat of the regularly produced content that you're publishing. You can think of it as a digital magazine subscription.
The website FeedBurner lets you create a feed for free. If it sounds too confusing, take a look at these steps. You should end up with a unique address for your feed that users can put into programs like iTunes to receive regular updates about your podcasts! Make sure you share this url with your followers as well.
Finally, do a Google search for podcast directories. You'll want to be listed under all of the relevant topics that you cover so that if any potential podcast listeners out there are interested in what you have to say, they'll be sure to find you in the vast landscape of cyberspace. Happy podcasting!