It's that time again! Time to learn a bit more about some of the amazing people who work tirelessly here at ManoByte to grow our clients' businesses with our Meet the Sharks series. Today we learn more about one of our Content Strategists, Serena Bonarski.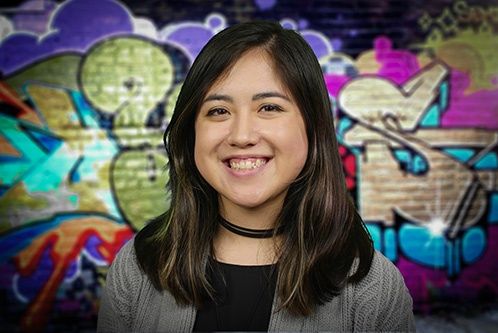 MB: Tell us a bit about you and your background?
SB: I was born and raised here in Grand Rapids, and enjoyed (some days more than others) a very busy life growing up. I volunteered with the Chinese Association of West Michigan, attended Grand Rapids Chinese Language School, I played and competed at the state level in both piano and oboe, I did musical theater… the list goes on. I attended Kalamazoo College with the intention of studying biochemistry, which really didn't pan out. While I am something of a liberal arts stereotype, I'm so glad I made the switch to the creative writing program, as creativity and language have been a part of my life for as long as I can remember.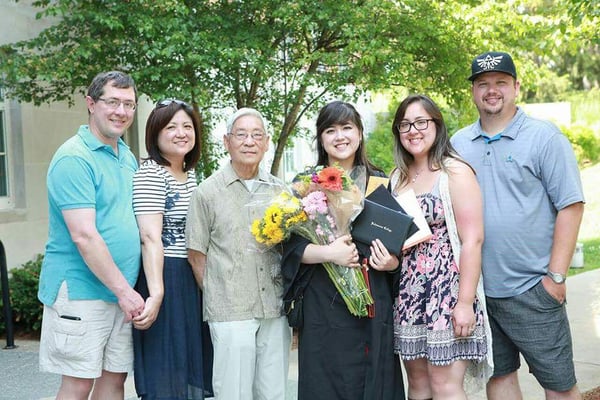 MB: How did you get into the content development world?
SB: I graduated with a degree in English literature and creative writing, and like any college graduate, I was looking to build a career that utilized the work I did at school. Also like most college graduates, I didn't really have any long-term plans, so I started searching for a job where I could write and build some experience while I tried to figure it all out.
I applied to ManoByte because writing was in the job description, but I surprised myself somewhat by falling in love with the work that I do. I get to combine creative writing with strategy and research, adopting different voices based on the client and industry - it's a real writing workout, and a natural extension of the types of writing I've always enjoyed.
MB: What do you like to do outside of work?
SB: My family owns and operates two incredible businesses that I help to manage and promote whenever I have time. I actually helped launch Cafe Boba, a bubble tea cafe, in my first year of college, and while being part of the leadership team of a small business is no picnic, it's been such a great experience to watch it grow. I'm also involved in the admin work at Bamboo Studio, our paint and sip studio, where I first dipped my toes into the world of digital marketing.
Outside of that work? I like to spend my time playing tabletop and video games, baking, and hanging out with my strange but lovable cat, Spooky.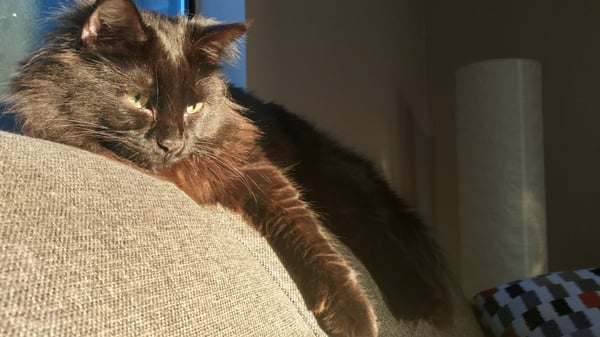 MB: What is your favorite part about your job? (Don't say the people!)
SB: Not many people say it, but we've got an amazing team and I really love working with the people here.
As a content creator at ManoByte, I have the truly exciting job of immersing myself in our clients' businesses, from subject matter to products and services to target audiences. Since starting here, I've learned so much from talking to our clients and my own research about everything from infection control to interior design, and it's the best feeling in the world when a client tells me a piece of content that I've made could have been written by someone in their industry. While I don't claim to be a subject-matter expert by any means, it's a joy to be able to fuse my love of learning and writing into creating content that has an impact on people.
MB: What do you think someone would be surprised to know about you?
SB: I dabble in costuming! Whether it was for school productions or my own nerdy projects, I've enjoyed taking 2D concept art and turning it into wearable pieces. I've picked up all sorts of fun skills like sewing, painting, chainmail weaving, stage makeup, and even some millinery.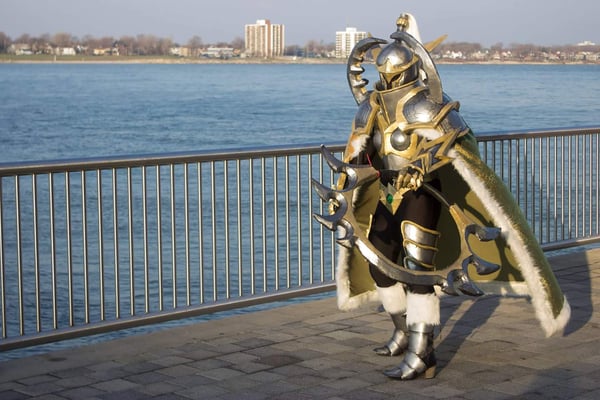 MB: What is your favorite project you've ever worked on at ManoByte?
Any day I get to work on large-scale content strategy, and particularly pillar content, is a good day for me. Long-form content still has an important place in digital marketing, and it's a fun challenge to dive as deep as I can into a topic.
MB: What was your interview process like?
It's sort of a funny story! When Kevin contacted me to set up an interview, it was a Thursday or Friday, and he sent me a link to his calendar so that I could choose a date and time. Coming from a small-business entrepreneurial background, most holidays only register on my radar when someone messages my family's businesses asking whether or not we'll be open. I was excited about the opportunity, so I reserved some time the following Monday.
At some point that weekend, I was embarrassed to realize that I had set up my interview for Labor Day, but being rather fresh in the job market, I wasn't sure what to do. I showed up at 9 in the morning on Labor Day to an empty parking lot, Kevin opened the locked door to let me into the office, and I suppose he wasn't too upset because I'm answering these questions today.
MB: What do you think someone would be surprised to know about ManoByte?
SB: We have a foosball table, but it's rarely used. To the rest of the ManoByte team: consider this an open invitation. I'm horrible at it, but I have a lot of fun!
MB: Anything else you'd like to add about you, your role or ManoByte?
I feel so fortunate to work at ManoByte, where I get excited about what I'm working on every day and I know I'm working with dedicated, talented, inspiring people. We're always striving to do bigger, better things for our clients and ourselves, and I'm grateful to be a part of it.
Want to know more about our team? Read about Kevin (CEO), Lauren (Director of Inbound), Jeanie (Creative Director), Erin (Lead Develper), Amy (VP of Sales and Marketing) and Anna (Video Director)