It's been a little while since we've had a new shark in the tank, but we have two newbies who we have yet to introduce you to! To begin, we'll start with one of our newest Business Growth Advisors, Kelsey Sterkenburg.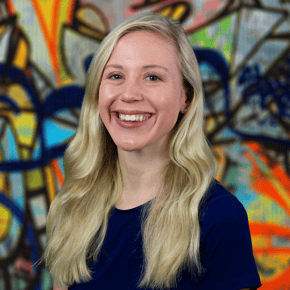 MB: Tell us a little bit about yourself and your background?
KS: I am a Grand Rapids native and attended Grand Valley State University to earn a BA in Public Relations. For the last five years I have worked in the human resources field where I ultimately discovered my passion for mentoring others and building strong work relationships. This led me to pursue a new challenge in sales. I am very grateful to have found a position here at ManoByte.
MB: What's something people would be surprised to know about you?
KS: I am a DJ entertainer and perform stand up comedy at venues across the midwest.
MB: Tell us what interested you about becoming a Business Growth Advisor?
KS: I have always enjoyed networking, meeting new people and solving problems. I was drawn to this position because it allows me to do all three! I was also excited about the opportunity to create my own sales strategies and methods for obtaining new business.
MB: What exactly do you do as a Business Growth Advisor?
KS: I help mid-market companies implement growth strategies in order to achieve their annual goals. I am responsible for obtaining new clientele within the financial and manufacturing industries and fostering existing accounts.
MB: Tell us about how you got started at ManoByte?
KS: I started out by learning about the fundamentals of ManoByte's services and all phases of the buyer's journey.
MB: What do you love about working at ManoByte?
KS: The team culture and energy- it is infectious! There is a work hard, play hard mentality here that truly keeps everyone challenged and focused on their career goals. I also enjoy the balance my roles provides of working independently and within a team.
MB: What do you like to do when you're not at work?
KS: I am very outdoorsy and enjoy really any hobby outdoors. I enjoy traveling, running, yoga, hiking, comedy shows, breweries and reading. Once a month I also volunteer at an animal rehabilitation center.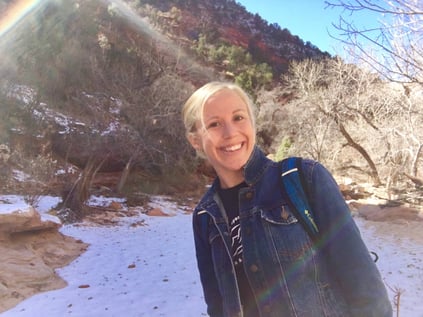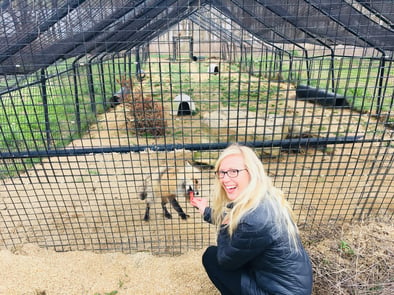 MB: What do you think people would be surprised to know about being a Business Growth Advisor at ManoByte?
KS: The entire sales process is different according to each client in our funnel.
MB: Anything else you'd like to add that we have not asked you about?
KS: Sharks are one of my favorite animals.
To meet all the sharks, visit our "About" Page here and click on the photos to read more. And subscribe below so you never miss a post about our growing team.