Today we continue our special, "Meet the Sharks" series with ManoByte's Lead Videographer, David Noa!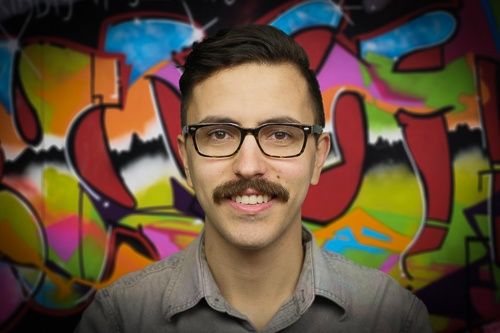 Tell us a little bit about you and your background?
DN: I'm a midwest native, although I relocated to the West Michigan area to take my undergrad in Media Production at Calvin College. After completing undergrad in 2015, I developed my portfolio as a videographer in a variety of settings, including wedding/lifestyle, short narratives, feature films, and promotional content. I love working in a field where I can so readily see my progress as a professional.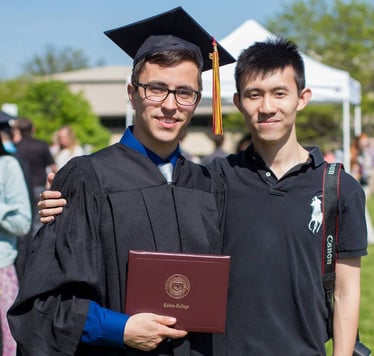 What do you like to do outside of work?
DN: Outside of work I love exploring my passion for music. For me, writing and improvising has always been a great outlet. It was a challenge for me to decide which to pursue professionally, but, fortunately, the two go hand-in-hand.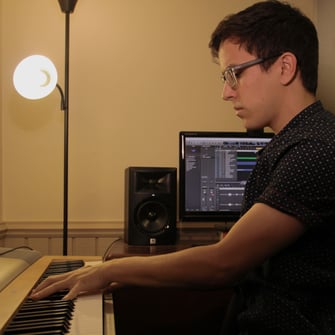 Where'd you develop a passion for video?
DN: I've always been intrigued by the particular challenges that come with telling a story visually. As a kid, I would hijack the family camcorder for sheer entertainment. As a teen, my friends and I would choreograph lightsaber battles and I would animate effects over the video. It wasn't until taking a video production class in high school that I realized I had an eye for it.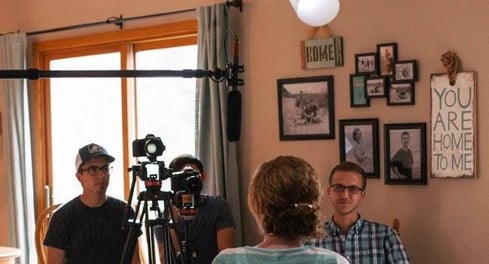 How did you end up at ManoByte?
DN: Funny enough, I have the great pleasure of working on the video team here with my sister-in-law, Anna. She was the connection that helped me discover ManoByte at just the right time. I had spent the year prior seeking a way to enter the video marketing domain, and this turned out to be a great opportunity for me.
What was your interview process like?
DN: My interview process at ManoByte was the way interviews should be: casual and unintimidating. Kevin is such a friendly and encouraging guy that it's hard to imagine an interview with him going any other way.
What is your favorite thing about your job?
DN: My favorite thing about being Lead Videographer at ManoByte is the creative freedom. It can be so disheartening to work in a creative field and have your drive to explore "outside the box" stifled. At ManoByte, there's nobody looking over my shoulder or slapping my wrist—just freedom to express.
Least favorite?
DN: My least favorite thing about ManoByte is the recent lack of unflavored coffee in our kitchen. When I first started here, there was a bountiful supply of untainted bean juice (the way God intended). But those glory days are long gone. The coffee zone has been overtaken by "Caramel Apple" this and "Crème Brulee" that. Apparently, enjoying the taste of coffee without cream or sweeteners is a rare breed here. If you're like me and can't stand that candy-coated abomination, you'll be bringing your own "liquid productivity."
What do you like about working at ManoByte?
DN: I love the flexibility I have working at ManoByte. The common workplace consideration of work/life balance has never been an issue here. As someone who has many aspirations outside of work, this is a luxury I don't take for granted.
Want to meet all the sharks? Visit our about page right here and click on each of our pictures to read more about our team of inbound growth experts!